How to Stop Rolling Off Your Sleeping Pad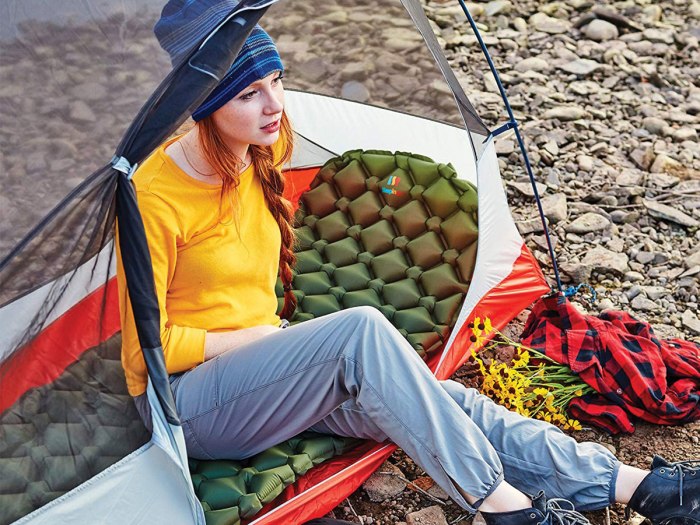 Q: I keep rolling off my sleeping pad. What can I do to sleep better?
— Lucy, Augusta, Maine
A: This is a very common complaint. Luckily, there could be a simple fix. Many people tend to overinflate their sleeping pad. Blowing it up bigger will actually cause you to roll off.
Try this: Once it's inflated, lie on it, and then open the valve briefly to let a little air out — that way, the pad conforms to your body.
If you're looking for a good sleeping pad, check out our sleeping pad buying guide. These 13 tips for sleeping well on the trail might also help you get a better night sleep.
---
Ask the Gear Guy
Not sure which gear to buy? Need tips for maintaining your equipment?
Click here to send in your questions for the Gear Guy
. Selected questions will be answered here and in the printed magazine.
---
Inspire Leadership, Foster Values: Donate to Scouting
When you give to Scouting, you are making it possible for young people to have extraordinary opportunities that will allow them to embrace their true potential and become the remarkable individuals they are destined to be.
Donate Today