Any Tips for Setting up a Tent?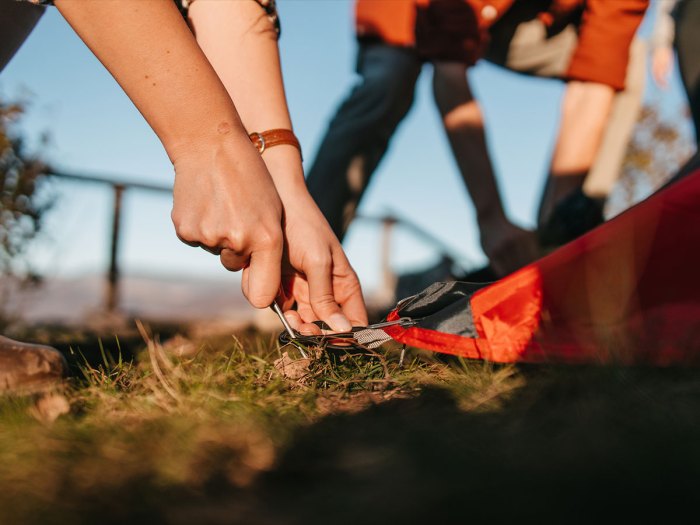 Q: I always have trouble setting up my tent. Can you give me some tips?
— Leo, Albuquerque, New Mexico
A: Pitching a tent can get tricky when you're trying to set up in the dark, in the rain or if you feel rushed. Remember, this is your shelter for the night — take the time to set it up right. Check the instructions and/or recruit a friend to help.
Get familiar with the tent before you go camping. Do the tent's poles slide through sleeves? Or does the tent have clips that attach to the poles, like the Paria Outdoors Zion backpacking tent ($150-$180, pariaoutdoorproducts.com)?
Practice setting up your tent with all its parts ahead of time. Ask if you can practice pitching and taking down tents at a troop meeting — it might make a great activity, so everyone is prepared. Even if you have a simple shelter — like the Sansbug screen tent ($50-$90, sansbug.com) that pops open in seconds and easily fits under the separate rain fly ($40-$60) — practicing is helpful, especially when bending it back into shape at takedown.
When setting up your tent, remember to clear the area of any debris and look up to ensure you aren't under any broken or rotten tree branches that could fall.
---
Ask the Gear Guy
Not sure which gear to buy? Need tips for maintaining your equipment?
Click here to send in your questions for the Gear Guy
. Selected questions will be answered here and in the printed magazine.
---
Inspire Leadership, Foster Values: Donate to Scouting
When you give to Scouting, you are making it possible for young people to have extraordinary opportunities that will allow them to embrace their true potential and become the remarkable individuals they are destined to be.
Donate Today