Stuff We Like: Morakniv Scout 39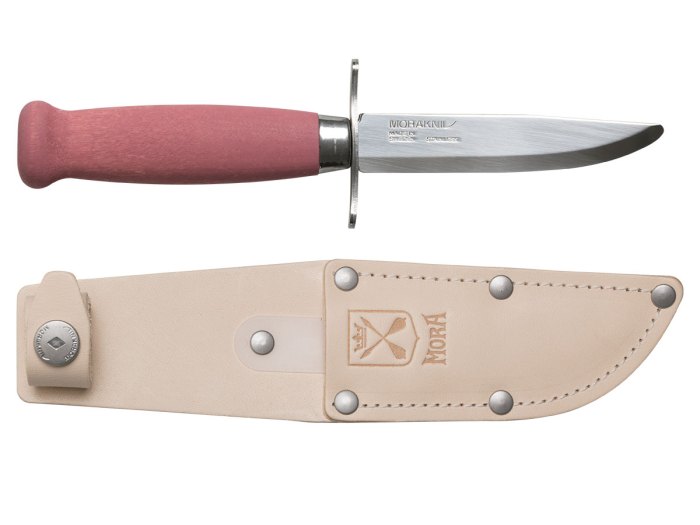 Lightweight and handy, the Morakniv Scout 39 ($44, morakniv.se) is a fixed-blade knife designed for beginners. Its 3-inch recycled stainless-steel blade gets most carving jobs done smoothly, and it can be sheathed in an included leather case.
The Swedish birch wood handle makes the knife easy to grip, and the large finger-guard provides protection while you use it.
While the BSA doesn't restrict the types or sizes of knives you can use, first check with your unit, camp or council, which might impose limits. Some states even have knife laws.
To earn the right to carry and use a knife, complete the requirements for the Totin' Chip for Scouts BSA members. Cub Scouts can earn the Whittling Chip for using pocketknives.
---
Ask the Gear Guy
Not sure which gear to buy? Need tips for maintaining your equipment?
Click here to send in your questions for the Gear Guy
. Selected questions will be answered here and in the printed magazine.
---