Where To Find Comfortable and Affordable Hiking Boots?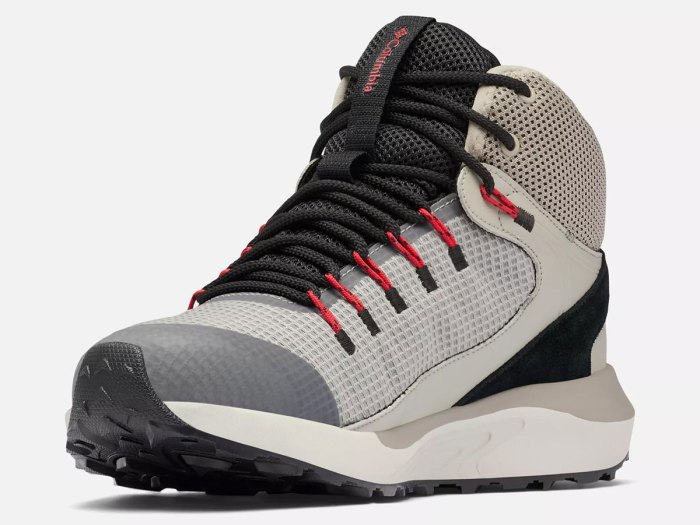 Q: I'm looking for comfortable hiking boots that are affordable and waterproof.
— Charles, Canal Winchester, Ohio
A: Start thinking about your footwear well before your hike. Being prepared applies to shopping, too, especially if you want to save some cash.
First, visit a local shoe store or outdoors store and try on their boots. The best way to gauge a boot's comfort is to wear one and walk around. Wear your hiking socks and liners, too, so you can make your most accurate judgment. Your heel shouldn't slip, but you should have enough room to wiggle your toes.
After testing the boots, you now know which pair fits best. You can shop around or wait until that pair goes on sale.
Waterproof, breathable boots help keep your feet dry to prevent blisters. The material, for example, in the Columbia Trailstorm Mid Waterproof Shoe ($110, columbia.com) and the Scarpa Rush Mid GTX ($199, scarpa.com) works great at this. Wearing each pair, I stood in a puddle that submerged the shoes up to the laces. After about a minute, I stepped out, and my feet were still completely dry.
During a hike, the inside of your boots might still get wet from your feet sweating, so clean and air out your boots.
---
Ask the Gear Guy
Not sure which gear to buy? Need tips for maintaining your equipment?
Click here to send in your questions for the Gear Guy
. Selected questions will be answered here and in the printed magazine.
---