How to Sharpen a Pocketknife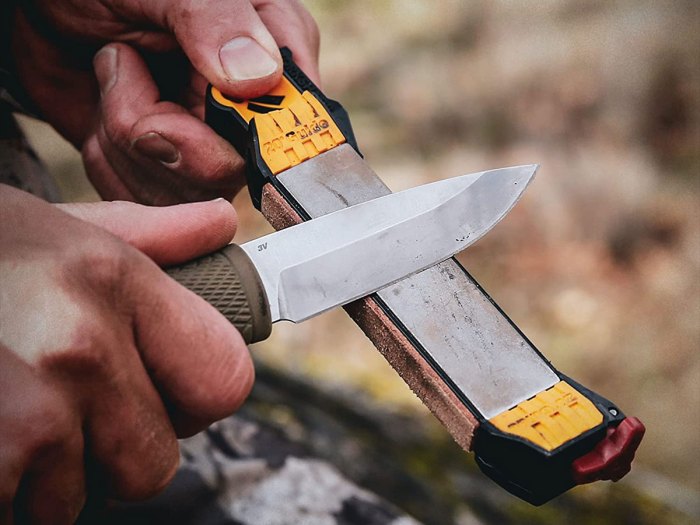 Q: How do I keep my pocketknife sharp?
— Andrew, Minneapolis, Minnesota
A: Over time, a knife will start to get dull. That can be dangerous. When a blade is not sharp, you can lose control while cutting and your knife could slip. Use a sharpening tool to maintain your knife's edge.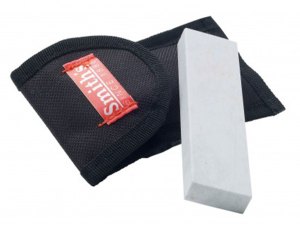 The most popular tool is a whetstone, like the Smith's Knife Sharpening Stone ($8, scoutshop.org), available at the Scout Shop. First, clean your knife and apply a thin layer of oil or water (depending on the type of whetstone) to the stone. Place your blade at an angle — about 25 degrees — against the stone and run the blade along it several times. Do the same to the other side.
You can also use a sharpener. The Work Sharp Guided Field Sharpener ($40, worksharptools.com) features two sharpening plates set against angled guides to help you find the right angle. It also has a rod for sharpening serrated blades. The Work Sharp Micro Sharpener and Knife Tool ($15, worksharptools) has a couple of sharpening rods as well as bits you can use to tighten your knife's pivot hinges.
Remember to follow pocketknife safety rules. Get properly trained before you carry one.
---
Ask the Gear Guy
Not sure which gear to buy? Need tips for maintaining your equipment?
Click here to send in your questions for the Gear Guy
. Selected questions will be answered here and in the printed magazine.
---
Inspire Leadership, Foster Values: Donate to Scouting
When you give to Scouting, you are making it possible for young people to have extraordinary opportunities that will allow them to embrace their true potential and become the remarkable individuals they are destined to be.
Donate Today