Stuff We Like: Voltaic OffGrid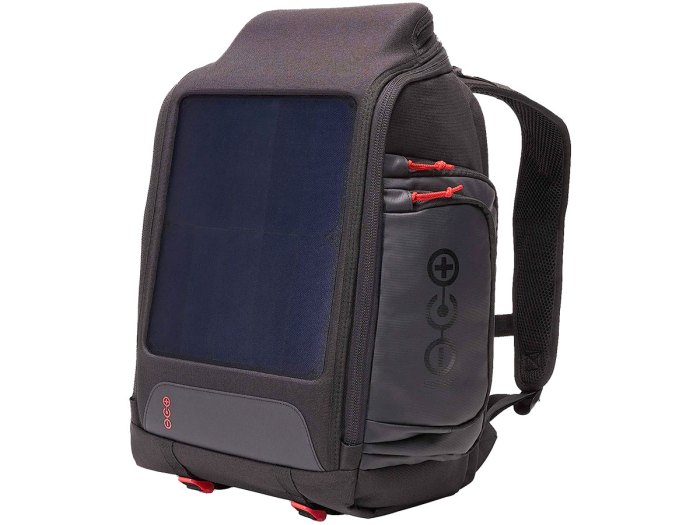 Buying a backpack and separate solar charging system can get expensive. So why not get them together?
Voltaic makes a 25-liter backpack with a built-in solar panel and USB battery pack called the OffGrid ($199, voltaicsystems.com). With it, you can charge your cellphone or camera batteries while you hike.
A set of side pockets organize the battery pack and your device. Connected to the solar panel, the battery pack rests inside one of the zippered side pockets. Your device goes in the second pocket and a port connects the two so you can run a USB cord to the battery pack.
The backpack, made from recycled plastic bottles, has two large compartments for your gear, one of which is designed to hold a laptop or tablet.
You can also consider the 20-liter Voltaic Converter solar backpack ($129, voltaicsystems.com), though its smaller solar panel means it takes twice as long to charge your devices.
---
Ask the Gear Guy
Not sure which gear to buy? Need tips for maintaining your equipment?
Click here to send in your questions for the Gear Guy
. Selected questions will be answered here and in the printed magazine.
---
Inspire Leadership, Foster Values: Donate to Scouting
When you give to Scouting, you are making it possible for young people to have extraordinary opportunities that will allow them to embrace their true potential and become the remarkable individuals they are destined to be.
Donate Today