Where to Find an Inexpensive and Comfortable Daypack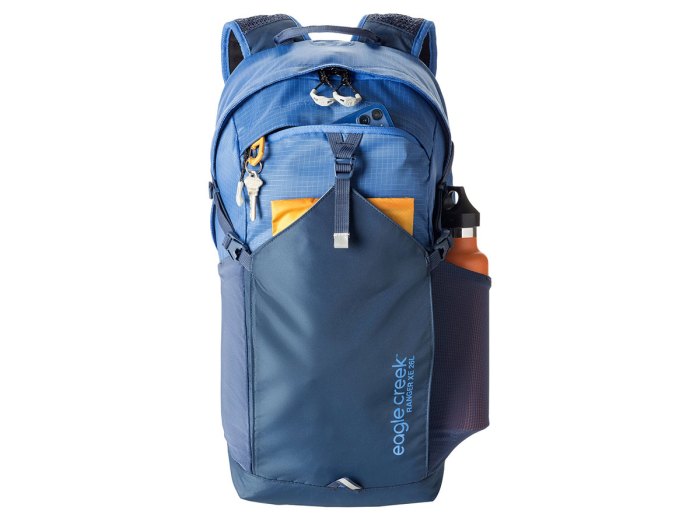 Q: I'm looking for a comfortable daypack that's less than $120.
— Joshua, Houston, Texas
A: Daypacks are great for short outings. You're not carrying a large backpack, but you can still take what you need for the next several hours.
You'll want it to fit your Scout Essentials (first-aid kit, water bottle, trail food, etc.), plus any extra gear you want for the trip, like a camera or binoculars. However, the more you take, the bigger a pack you'll need, and that's usually when the price goes up.
Daypacks often range in capacity from 10 liters to about 40. Go to an outdoor sports store and check out the different sizes so you can better gauge how big of a pack you'll want. Usually, a pack around 25 liters should give you all the space you'll need.
With two exterior side sleeves, an interior pocket for a hydration bladder and a front stash pocket, one nice option at that size is the Eagle Creek Ranger XE 26L ($99, eaglecreek.com). For even more space, you could save up a little more cash and look at Eagle Creek's 36-liter version ($129).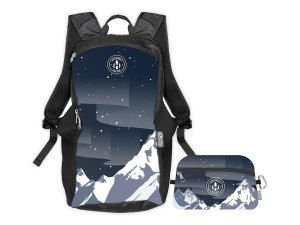 Hiking light? Consider the Hydaway collapsible backpack ($40, myhydaway.com), which folds into its top pocket to a handheld size. It's not as comfy since it doesn't have a supportive back, but this 15-liter pack still has plenty of room with two stretchy side sleeves and an interior pocket.
---
Ask the Gear Guy
Not sure which gear to buy? Need tips for maintaining your equipment?
Click here to send in your questions for the Gear Guy
. Selected questions will be answered here and in the printed magazine.
---
Inspire Leadership, Foster Values: Donate to Scouting
When you give to Scouting, you are making it possible for young people to have extraordinary opportunities that will allow them to embrace their true potential and become the remarkable individuals they are destined to be.
Donate Today