Contents of a bike emergency kit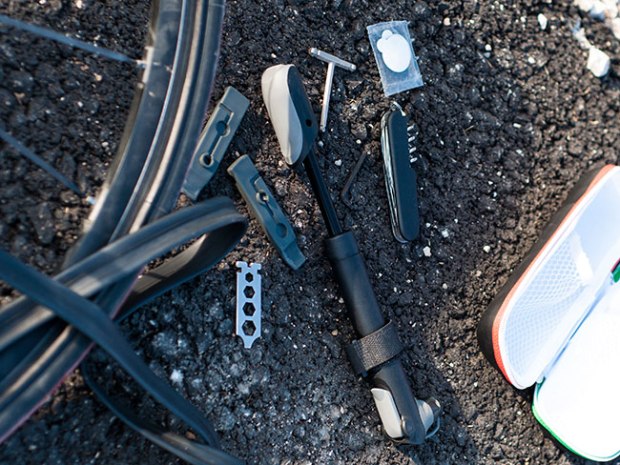 Q. I go biking with my friends to the beach all the time, and I always keep a repair kit and a cell phone handy. But is there anything else I should be carrying, like a Swiss army knife or the like?
— Christian the Cyclist, Bronx, N.Y.
A. Way to think ahead, Christian. That's the first step to making sure that your bike ride doesn't turn into a long hike home. To fill you in on the best stuff to carry I called up my buddy Adam Craig, nine-time national champion mountain biker. Here's his advice for you:
"I never head out on a bike ride — even if I'm just riding down to the beach — without three key pieces of equipment: a spare inner tube, a mini-pump to use on the tube, and a bike-specific combo wrench. The wrench should include allen keys, screwdriver and a chain repair tool. You can get a seat-bag to hold all of these things or just put them in your pocket like I do."
---
Ask the Gear Guy
Not sure which gear to buy? Need tips for maintaining your equipment?
Click here to send in your questions for the Gear Guy
. Selected questions will be answered here and in the printed magazine.
---
Inspire Leadership, Foster Values: Donate to Scouting
When you give to Scouting, you are making it possible for young people to have extraordinary opportunities that will allow them to embrace their true potential and become the remarkable individuals they are destined to be.
Donate Today