Contents of a bike emergency kit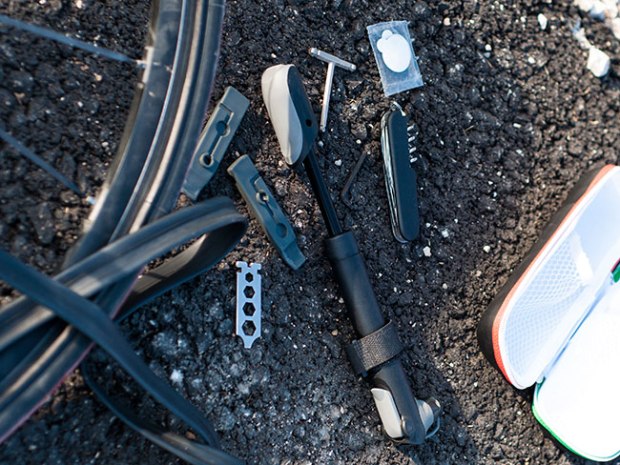 Q. I go biking with my friends to the beach all the time, and I always keep a repair kit and a cell phone handy. But is there anything else I should be carrying, like a Swiss army knife or the like?
— Christian the Cyclist, Bronx, N.Y.
A. Way to think ahead, Christian. That's the first step to making sure that your bike ride doesn't turn into a long hike home. To fill you in on the best stuff to carry I called up my buddy Adam Craig, nine-time national champion mountain biker. Here's his advice for you:
"I never head out on a bike ride — even if I'm just riding down to the beach — without three key pieces of equipment: a spare inner tube, a mini-pump to use on the tube, and a bike-specific combo wrench. The wrench should include allen keys, screwdriver and a chain repair tool. You can get a seat-bag to hold all of these things or just put them in your pocket like I do."
---
Ask the Gear Guy
Not sure which gear to buy? Need tips for maintaining your equipment?
Click here to send in your questions for the Gear Guy
. Selected questions will be answered here and in the printed magazine.
---