How to stuff a sleeping bag back in its sack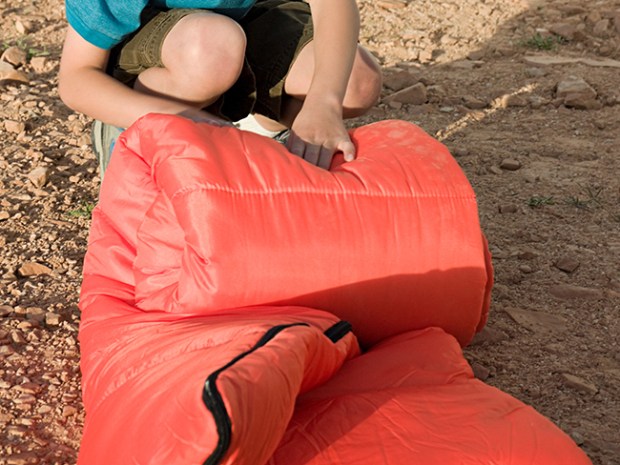 Q. Every single time I go camping, I have trouble rolling up my sleeping bag and can never get it back in the bag. Help!
— Frustrated Zack, Erie, Pa.
A. Tons of guys share this gripe. It does seem that sleeping-bag manufacturers often make their stuff sacks just a hair too small.
What you need is a compression sack. Basically it's a nylon stuff sack with compression straps that let you smash down a sleeping bag (or other soft gear, like clothing) so it fits inside you pack. Pick a compression sack that's large enough to easily slip your rolled-up bag (or stuff your down bag) inside. Then, simply cinch it down tight to make it compact.
You can find quality compression sacks online for about $20 to $40 (depending on size and features like waterproofness) at Scoutstuff.org and other retailers.
---
Ask the Gear Guy
Not sure which gear to buy? Need tips for maintaining your equipment?
Click here to send in your questions for the Gear Guy
. Selected questions will be answered here and in the printed magazine.
---
Inspire Leadership, Foster Values: Donate to Scouting
When you give to Scouting, you are making it possible for young people to have extraordinary opportunities that will allow them to embrace their true potential and become the remarkable individuals they are destined to be.
Donate Today