How to buy a first skateboard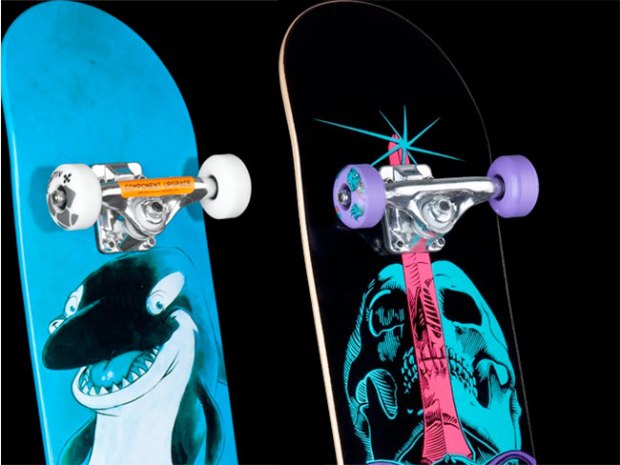 Q. I'm saving up for a new skateboard and don't know a thing about the prices and the brands. Can you help me out?
— Skating Sam, Amarillo, Texas
A. Hey, Sam, that's cool you're saving up for a skateboard. You'll have a blast skating. Good news: There's not a lot you need to know.
The best and easiest way for a beginner to get into skating is to buy a "complete." Instead of building a new board from the ground up by individually buying each of the necessary pieces (like the deck, grip tape, trucks, bearings and wheels), a complete is already built with components that work together and is ready to ride straight out of the box.
Expect to pay about $60 to $150 for a quality complete online or a bit more at a local skate shop. We're big fans of the Positiv Andy Macdonald Walking Orca ($79.95 MSRP) and Powell-Peralta Blacklight Skull & Sword ($84 MSRP).
For more in-depth info, check out our Get Geared Up for Skateboarding feature at scoutlife.org/skateboarding.
Enjoy your skating!
---
Ask the Gear Guy
Not sure which gear to buy? Need tips for maintaining your equipment?
Click here to send in your questions for the Gear Guy
. Selected questions will be answered here and in the printed magazine.
---
Inspire Leadership, Foster Values: Donate to Scouting
When you give to Scouting, you are making it possible for young people to have extraordinary opportunities that will allow them to embrace their true potential and become the remarkable individuals they are destined to be.
Donate Today