How to prevent chafing on the trail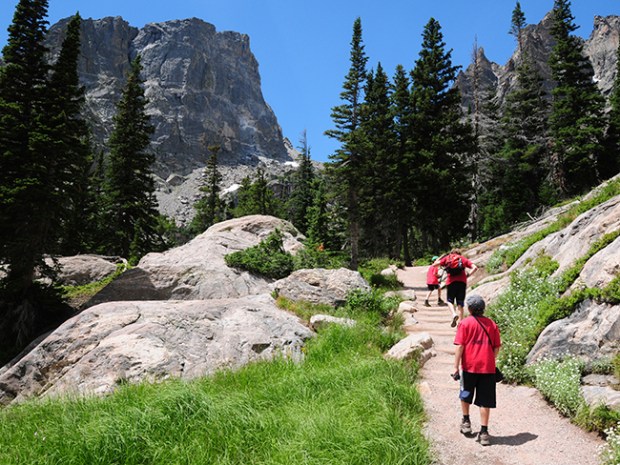 Q. My troop just went on a weekend camp-out. After we climbed this big hill, I started chafing in my groin area. It itched so bad, it was really uncomfortable. My friends were making fun of me because I was adjusting my underwear all weekend. How do I prevent chafing?
— Chafed Chad, Belleville, Kan.
A. Ahhh, crotch rot! Don't worry, Chad, you're not alone. Even if your buddies don't admit it, every guy has (or will have) problems with this. Chafing is often caused by poorly fitting clothes and/or sweating. So, wear a good pair of underwear that wicks sweat away from your body. Some guys prefer tight-fitting boxers that cover the inner thighs so there's no skin-to-skin rubbing. High-quality underwear might seem expensive, but if you avoid chafing, it's worth it.
Once on the trail, make sure to keep your body dry. Bring some baby powder with you. Just dump a handful into your palm then stick your hand in your pants and coat it all. Don't skimp on the stuff. This powder will keep you dry and should soothe any chafing hot spots.
---
Ask the Gear Guy
Not sure which gear to buy? Need tips for maintaining your equipment?
Click here to send in your questions for the Gear Guy
. Selected questions will be answered here and in the printed magazine.
---
Inspire Leadership, Foster Values: Donate to Scouting
When you give to Scouting, you are making it possible for young people to have extraordinary opportunities that will allow them to embrace their true potential and become the remarkable individuals they are destined to be.
Donate Today