How To Buy a Great Hydration Pack For Water on the Go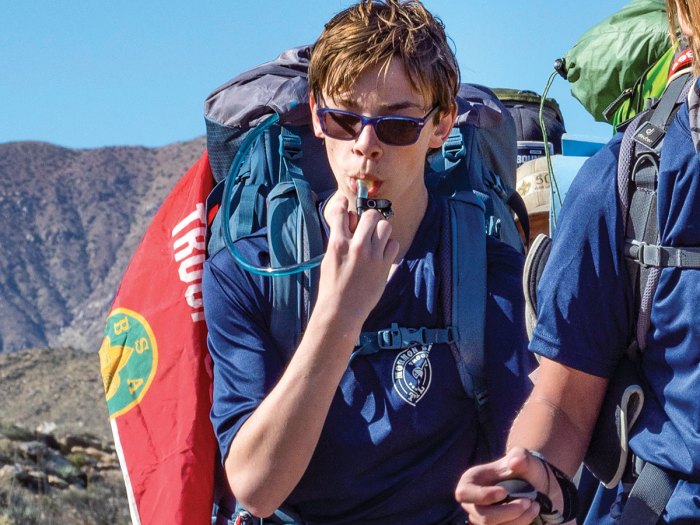 Hydration packs have built-in access to water you can drink while you're wearing the pack. They come in many designs and sizes, specialized for activities like hiking, mountain biking and running.
Like a camel, these packs are equipped with a special bladder that lets you carry all your water on your body; you just drink it through a special straw.
Consider these factors when choosing a hydration pack:
CAPACITY
Does it hold enough water and other stuff for your needs? Water capacity often ranges from 1.5 to 3 liters, plus just enough space for a light shell jacket and snacks — perfect for a long day hike.
WATER DELIVERY
Mouthpiece-hose designs vary; some are much easier to clean, which matters if you're adding a drink mix. Some have magnets for attaching the hose to the pack's sternum strap.
WEIGHT
A pack for, say, mountain biking will often be too heavy for running but might cross over nicely to hiking.
SIZE
Will it fit you? The smaller designs come in one size or a couple of unisex sizes, while larger packs have two to four gender-specific sizes.
You'll want the pack to fit snug and not slung low on your lower back, otherwise it'll cause painful pressure and bounce around like crazy while you're moving.
DESIGN
Does it have the features you want? If you have one use in mind, there are specialized packs for it. For example, running packs and vests are slim and light, have multiple pockets within reach while wearing it and tend to ride high on your back — some hikers might like them, too. For multiple activities, find a multipurpose pack.
EASE OF CLEANING
If you don't keep your hydration pack clean you'll risk getting sick. If you leave water in something for a while, it gets stale and can develop bad bacteria.
If you're lazy, look for something dishwasher-safe. (It should say so on the label.) Hydration packs are notoriously tough to clean. The easiest are ones that have openings large enough for you to stick your hand inside. Some have detachable hoses, but to really get one clean, you may need to buy a special brush.
REPLACEMENT BLADDERS
If your hydration pack springs a leak or gets too old, it's easy to buy a replacement reservoir without replacing the entire pack. These water bladders can also be used to convert any daypack into a hydration system.
Inspire Leadership, Foster Values: Donate to Scouting
When you give to Scouting, you are making it possible for young people to have extraordinary opportunities that will allow them to embrace their true potential and become the remarkable individuals they are destined to be.
Donate Today