6 Inventive Gadgets to Make Camping More Fun
A little ingenuity can add a great deal of comfort and convenience at camp. Here are six of the Gear Guy's favorite camping gadgets.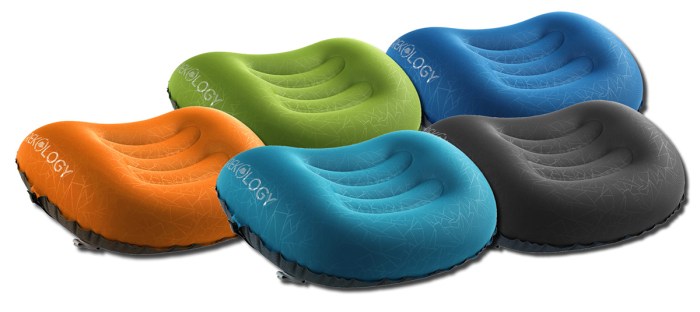 INFLATABLE PILLOW
A few breaths inflate the TREKOLOGY ALUFT 2.0 ULTRALIGHT INFLATING PILLOW ($16, trekology.com), a comfy support for your head and neck. Sleeping on an inflatable pillow feels like you're on an air mattress. It can be deflated and rolled into a 5-inch-long bag, perfect for backpacking, especially since it weighs less than 3 ounces. To avoid slipping, the pillow features rubber dots on the back, along with a stretchy strap that can wrap around your sleeping pad, holding your pillow in place.

SPORK AND KNIFE
The spork. It's a fork and spoon combined — an inventive eating tool. But what if it had a knife, too? Introducing the KA-BAR SPORK/KNIFE ($9, kabar.com). It's a nearly 7-inch-long heavy-duty thermoplastic spork with a fair-sized scoop. Pulling the handle reveals the 2.5-inch serrated plastic blade, strong enough to cut your food. Now you have a complete eating set in one handy utensil.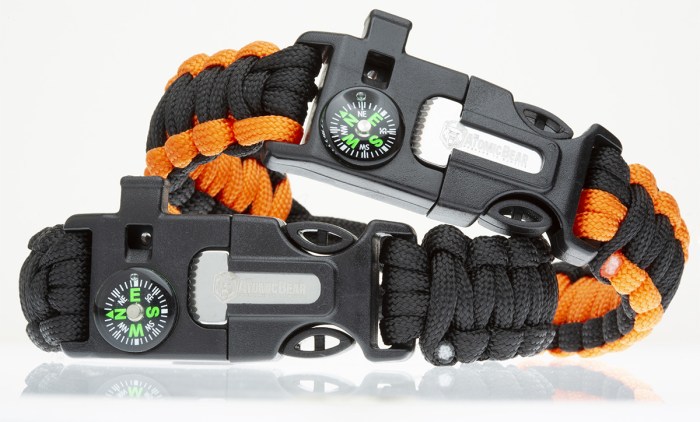 SURVIVAL BRACELET
I love paracord; you love paracord; we all love paracord. So does The Atomic Bear company, which offers the COBRA SURVIVAL BRACELET ($10 for a set of two, theatomicbear.com). This adjustable wristband is made of 12 feet of paracord and also features an embedded compass (the bracelet must be unbuckled to use this so that metal from the fire starter doesn't interfere with it), emergency whistle and fire starter. The fire starter component is especially cool, with a Ferro rod as part of the buckle. Make sure to scrape the protective paint layer before using the Ferro rod. One safety note: Be careful when buckling the bracelet, as the small detachable blade for the fire starter is exposed when the bracelet is open.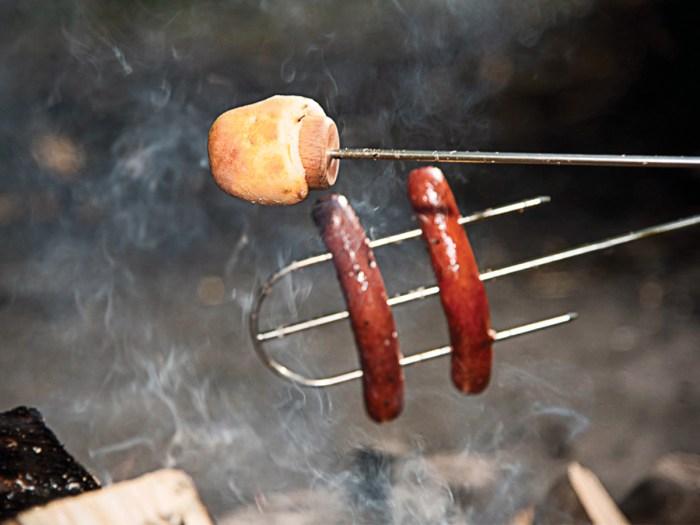 ROASTING STICKS
It's frustrating when your perfectly roasted marshmallow slides off your stick into the campfire. That won't happen when you use a WOLF'EM STICK ($13, wolfem.com). The forks on these sticks point backward, so gravity doesn't steal your food. The sticks are also equipped with a rotary handle, making it easy to evenly roast hot dogs and marshmallows. A special attachment is designed for making biscuit cups. Cool bonus: This product was designed by Eagle Scout brothers Tanner and Spencer Harrison of South Jordan, Utah.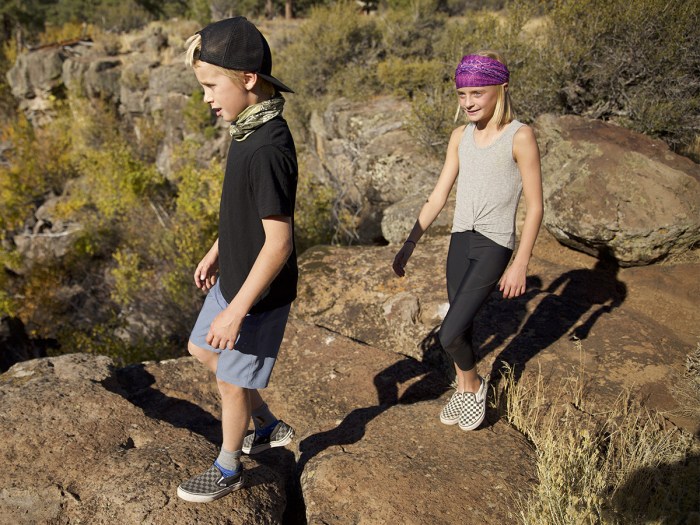 BUFF HEADWEAR
A buff might seem like just a piece of cloth, but it has so many functions. BUFF'S JUNIOR COOLNET UV+ MULTIFUNCTIONAL HEADWEAR ($22, buffusa.com) can be worn as a face mask, headband, beanie and more — 12 different ways in all — protecting your face and neck from the sun. BUFF's microfiber headwear is made primarily from recycled water bottles and comes in dozens of designs. It's UPF 50 and has been approved and recommended by the Skin Cancer Foundation. Watch all the ways you can wear a buff at go.scoutlife.org/buff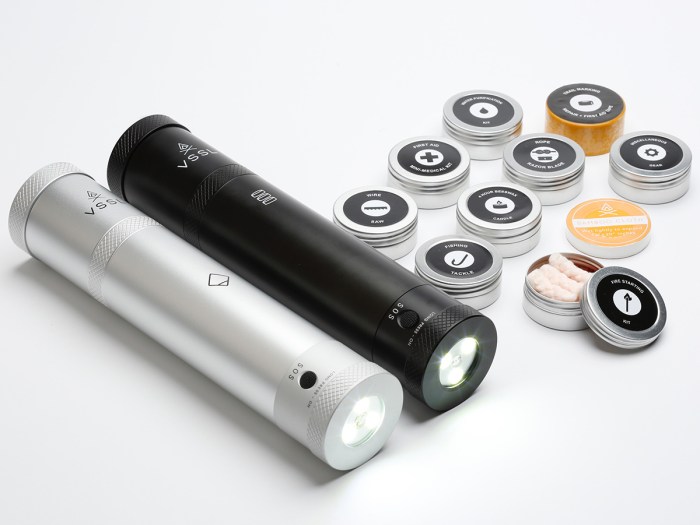 SURVIVAL KITS
Inside the durable aluminum VSSL CAMP SUPPLIES ADVENTURE KIT ($129, vsslgear.com) are survival supply tins, each filled with a selection of purpose-built gear: first-aid supplies, fishing tackle, water purification tablets, waterproof matches and tinder. The kit is also equipped with a powerful flashlight with four settings, including an emergency SOS signal mode. You'll probably want to pack a separate, more complete first-aid kit, but the beauty of this product is that you can customize it, filling it with the tins you want. A VSSL CACHE ($60, vsslgear.com) is an empty kit for doing just that.