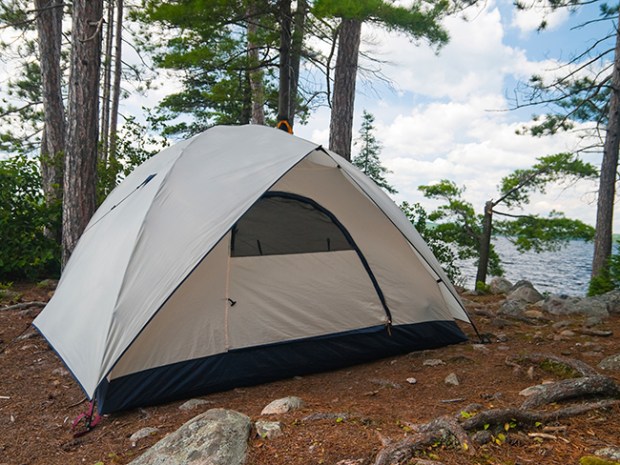 Before setting up your tent, remember these six keys to choosing a safe and comfortable campsite.
Safety
Find a site away from low-lying places that could fill with water during a flash flood. Stay away from valleys, canyons and banks of small, shallow rivers. Avoid camping near lone trees, mountaintops, high ridges and other likely lightning targets. Don't camp near dead or dying trees; the wind could blow them down on you. Higher ground can be dangerous if you see signs of erosion.
Size
Make sure your site is large enough for members of your camping party to set up their tents and cook their meals.
Terrain
Make sure your site has good drainage, natural ground cover and enough sunlight for visibility.
Privacy
Respect the privacy of others. Trees, bushes and the shape of the terrain can screen your camp from trails and neighboring campsites.
Permission
Check ahead of time with public parks, forest and reserves. They can issue any permits you will need. Never camp on private property without permission.
Water
You'll need plenty of water for drinking, cooking and cleaning. Public water supplies are the safest and can be found in most frontcountry campsites. Water from streams, rivers or lakes should be properly treated before use.