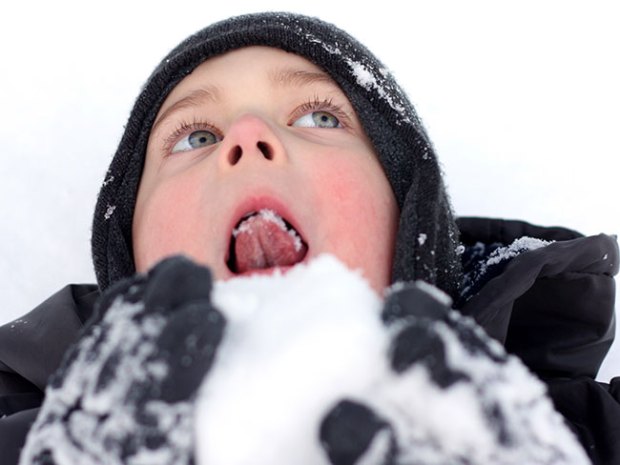 Short answer: It depends.
The CDC's Winter Weather FAQ includes the question: What should I do if I get stranded in cold weather? Among the answers — Wrap your entire body, including your head, in extra clothing, blankets, or newspapers; Stay awake, you will be less vulnerable to cold-related health problems; As you sit, keep moving your arms and legs to improve your circulation and stay warmer; — they also warn, "Do not eat unmelted snow because it will lower your body temperature."
But that's assuming that you're stranded in cold weather.
But what if you're just in your own backyard, with easy access to a heated room and warm food and beverages?
Again, it depends.
When's the last time you put down pesticide on your lawn? How is the air pollution in your neighborhood?
The best way to get water from snow is to melt it in a pot over a stove, and then bring it to a boil for a few minutes to kill any harmful bacteria. But where's the fun in that?
Can you eat snow? If you haven't put out toxic fertilizer or pesticides, and if the pollution in your area isn't too bad, then the answer is "most likely, in small amounts, yes."
As long as it's freshly fallen.
And isn't yellow.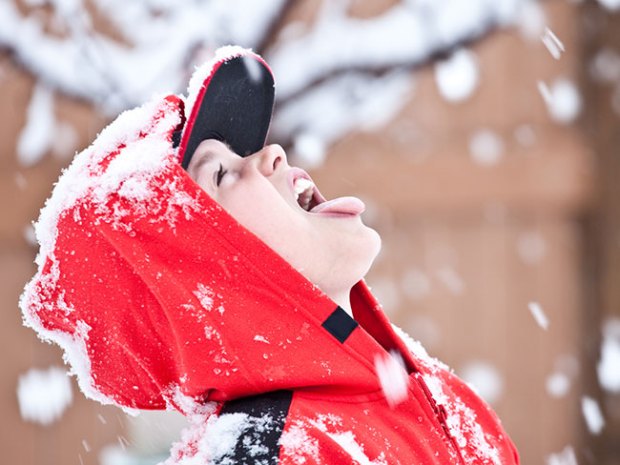 Inspire Leadership, Foster Values: Donate to Scouting
When you give to Scouting, you are making it possible for young people to have extraordinary opportunities that will allow them to embrace their true potential and become the remarkable individuals they are destined to be.
Donate Today