4 Tasty Foods To Cook Over Your Campfire's Coals
You don't need a camp stove to make a delicious camp meal. Just use a bed of hot coals.
Remember that fire safety rules apply to hot coals: Never leave burning coals unattended, and have fire-fighting tools available. When you're done cooking, extinguish the coals. The coals are out when they are cool enough to be touched with a bare hand.
ROASTING AN EAR OF CORN ON THE COALS
To roast an ear of corn, open the husks and remove the silks. Replace and secure the husks. Soak the ears in water for at least 15 minutes. Place the corn on the coals and roast for about 10 minutes, turning them as they cook. The husksshould turn black.
MAKING KABOBS ON CAMPFIRE COALS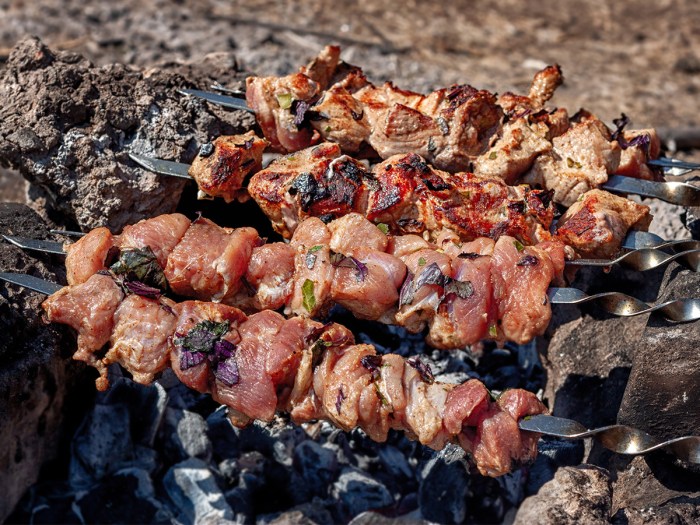 Make kabobs using bamboo or metal skewers. Slide bite-sized pieces of vegetables (green and red peppers, onions, zucchini), fruit (cherry tomatoes, pineapple, mango) and meat (steak, pork, chicken, shrimp) onto the skewers that you place a few inches above the coals until everything is cooked. It should take 10-15 minutes. Try different combinations and seasonings. Make sure to soak a wood skewer in water first to prevent burning.
COOKING BREAD OVER THE COALS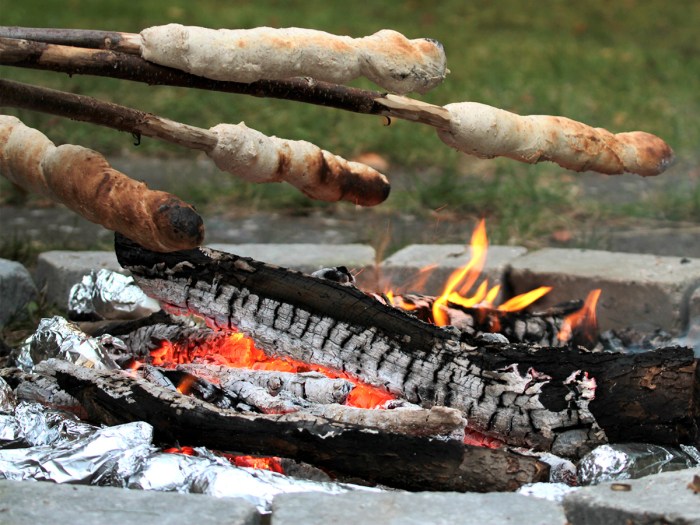 Cooking s'mores over a campfire results in a tasty dessert, and the same technique can be used to cook bread. Mix a cup of flour, a teaspoon of baking powder and about a half-cup of water to form a dough. You can also use premade biscuit dough. Wrap the dough around a clean stick and cook it over the fire's embers until it's golden brown. You can turn it into a dessert by sprinkling the bread with cinnamon and sugar.
BAKE A CUPCAKE OR BROWNIE INSIDE AN ORANGE
Another great dessert is a cupcake or brownie cooked inside an orange. Slice off an end of the fruit and scoop out the inside. Pour the cake batter into the orange and replace the fruit's top. Wrap it all tightly in foil and bury it in the coals for about 35 minutes. When it's done, a toothpick stuck through the center should come out clean.
Inspire Leadership, Foster Values: Donate to Scouting
When you give to Scouting, you are making it possible for young people to have extraordinary opportunities that will allow them to embrace their true potential and become the remarkable individuals they are destined to be.
Donate Today