How to Identify Stars in the Winter Sky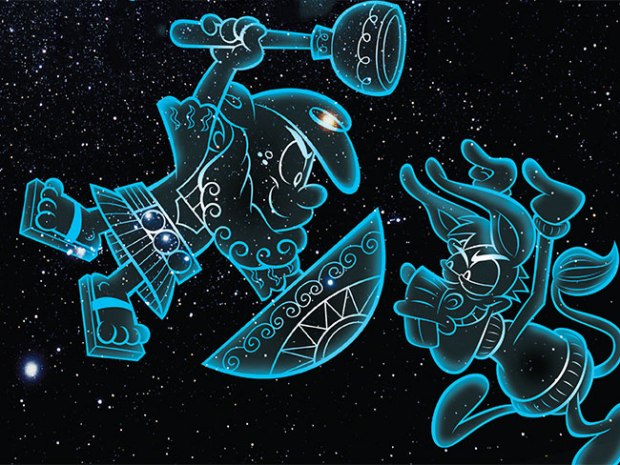 Long ago, Greek astronomers gazed upon the stars and saw wandering bears, arrogant queens, brave hunters and charging bulls. Today, we call these star patterns "constellations."
Here's an easy way to trace your way from one winter constellation to another.
---
1. In the north winter sky, look for the Big Dipper constellation. It looks like an old well dipper, and is part of Ursa Major, the Great Bear.
2. At the "dipper" end, two stars nicknamed the Pointer Stars form a straight line to Polaris, the North Star. Polaris tips the end of the Little Dipper, also known as Ursa Minor, the Little Bear.
3. From Polaris, draw an imaginary line across the sky to a sideways M constellation recognized as Cassiopeia the Queen.
---
4. Turn your back to Polaris, and look for three stars in a row. These stars form the belt of Orion the Great Hunter.
5. Trace the belt stars down to the left, or east to the brightest star, Sirius, found in The Great Dog (Canis Major).
6. Trace the belt stars up to the right, or west to a V-shaped constellation, Taurus the Bull.
Inspire Leadership, Foster Values: Donate to Scouting
When you give to Scouting, you are making it possible for young people to have extraordinary opportunities that will allow them to embrace their true potential and become the remarkable individuals they are destined to be.
Donate Today