Scout 4a
Show how to tie a square knot, two half-hitches, and a taut-line hitch. Explain how each knot is used.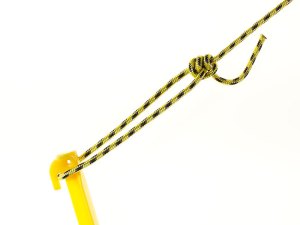 To create an adjustable loop for staking out guy lines, use the taut-line hitch.
Use two half hitches to tie a rope to a tree, ring or dock.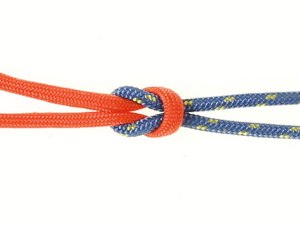 Tying a square knot is as easy as right over left, left over right. Watch our tutorial to learn how.