Listen to Scott Franzke's 3 Most Memorable Calls as the Voice of the Phillies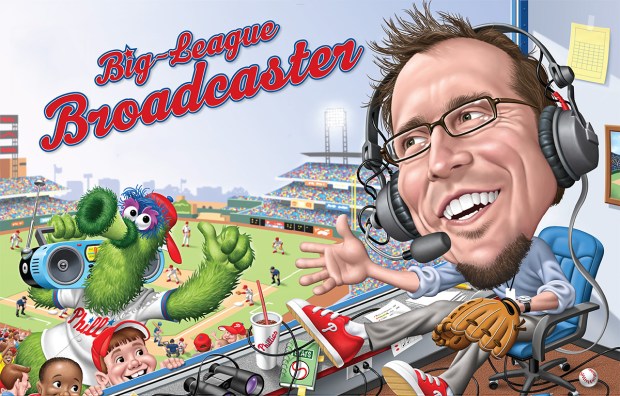 As the play-by-play radio announcer for the Philadelphia Phillies, Scott Franzke has seen his share of exciting plays over the years. The Phillies won the National League's East Division three years in a row and appeared in the World Series, including a world championship in 2008.
Here are three of Scott's most memorable calls.

Oct. 19, 2009, Game 4 of the National League Championship Series: With two outs in the bottom of the ninth inning and Philadelphia down by one run, Phillies shortstop Jimmy Rollins wins the game with a two-run double.

Aug. 23, 2009: The Phillies are leading their archrivals, the New York Mets, by two runs in the ninth inning, but the Mets have two runners on base and nobody out before the game ends on a stunning, extremely rare unassisted triple play.

Oct. 25, 2008, Game 3 of the World Series: After a long rain delay caused the game to start two hours late, the Phillies beat the Tampa Bay Devil Rays on an infield single in the bottom of the ninth inning.
To read more about Scott Franzke's cool job as a sports broadcaster, check out the May 2010 issue of Boys' Life magazine.