8 Awesome Scout Camps of 2016
Rappelling! Scuba diving! Mountain boarding! With near-endless options at Scout summer camps across the country, you're in for a week of "can't-wait-to-tell-my-friends" fun. Here are just a few where you can make it happen.
Click here to see more Scout Camps featured in previous years
---
CITTA SCOUT RESERVATION
Jersey Shore Council
Barnegat, New Jersey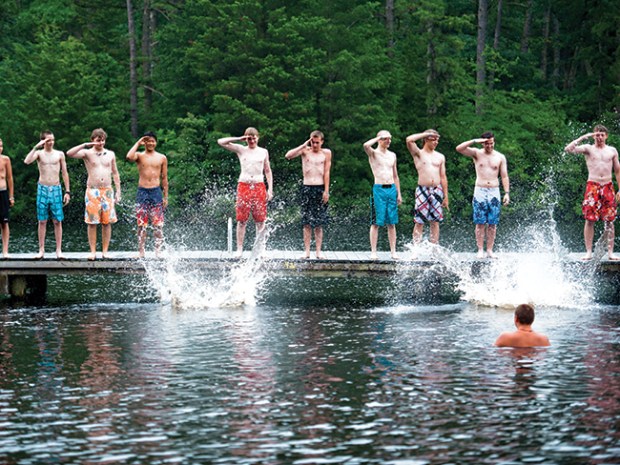 MAKE A SPLASH: The Friday night Water Carnival is pure insanity. There's a cardboard canoe race, a water-bucket relay and — our favorite — a Scoutmaster belly-flop contest.
WHO ARE YOU: At "CSI: Brookville," you'll earn merit badges in medicine, law, crime prevention and fire safety while hearing from people who work in those fascinating fields.
LEARN THE ROPES: At Project COPE (Challenging Outdoor Personal Experience), shed your fear of heights and build trust in your fellow Scouts and yourself. You'll jump from suspended platforms like Super Mario, climb a rope ladder and take the Leap of Faith.
Contact: 732-349-1037; jerseyshorescouts.org
---
CAMP EMERALD BAY
Western Los Angeles County Council
Catalina Island, California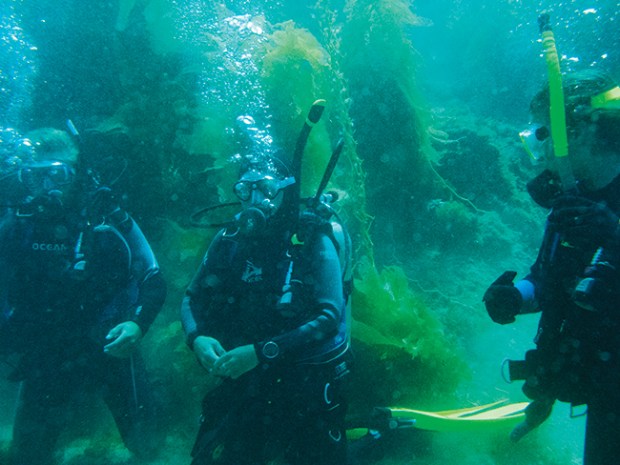 DIVE IN: The camp's Pacific Ocean setting is ideal for scuba diving. Divers from around the worldcome here to see undersea kelp forests, rock reefs and wildlife.
BREATHE EASY: Just getting your flippers wet? Check out Scuba BSA, the camp's introductory program. You won't get certified, but you will get an up-close view of the ocean.
PADDLE UP: Two guys paddling in sync? Big accomplishment. Eight guys? That's the challenge awaiting you in the Emerald Bay War Canoe. Your octet will paddle to an overnight camping spot an hour away.
Contact: 818-933-0130; campemeraldbay.org
---
CAMP CEDARS
Mid-America Council
Cedar Bluffs, Nebraska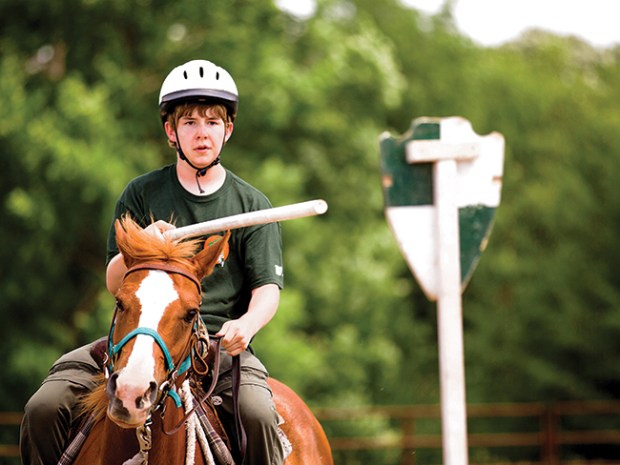 HORSE AROUND: Saddle up for daily trail rides, an equestrian obstacle course or a bout of medieval jousting in which you aim your lance at stationary targets — not other riders. (Phew.)
KICKING IT: Up for some horse soccer? It's exactly like regular soccer, except the ball is horse-sized and the animals — not the humans — do the kicking.
NEW AND IMPROVED: With Operation: Eagle, a new program for older Scouts, take on a 5-mile mountain bike course, backpack to a rustic outpost or float down the Platte River on inner tubes.
Contact: 402-431-9272; mac-bsa.org
---
BERT ADAMS SCOUT CAMP
Atlanta Area Council
Covington, Georgia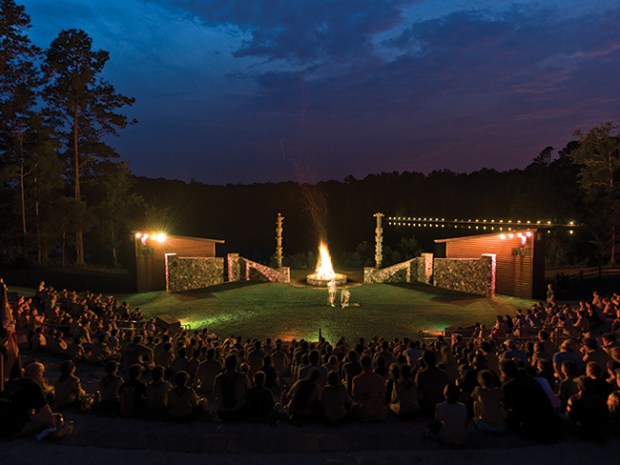 TALL ORDER: The 62-foot climbing tower promises just as much fun on the way up as it does rappelling or zip lining down.
BIKES LIKED: Bicycles are encouraged as a quick way to get around Bert Adams. There's even a repair shop in case something goes wrong.
FIRE POWER: Take a seat at the lakeside amphitheater that offers a picture-perfect backdrop for songs, skits and Scout spirit three nights a week.
Contact: 770-956-5687; atlantabsa.org
---
CAMP PARSONS
Chief Seattle Council
Brinnon, Washington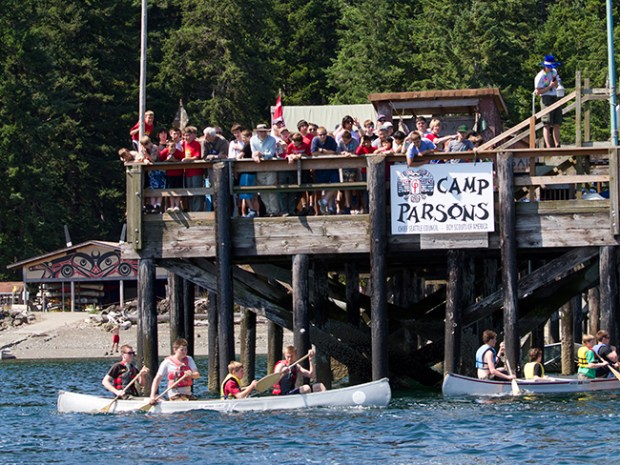 A LONG PIER: Parsons is probably best known for its wooden walkway over the Hood Canal. At 555 feet long, Parsons Pier is longer than any other Scout pier in the country, according to the camp.
RUH-ROW: How many Scouts can fit into a rowboat before it sinks? That's the challenge of Rowboat Fill. The camp record is 28, and it's just waiting to be broken.
TAKE A HIKE: The camp's location on the Pacific Northwest's Olympic Peninsula makes it the ideal setting for day and overnight hikes. Many of the landmarks you'll encounter on the trail are named for past Parsons staffers.
Contact: 206-725-0361; seattlebsa.org
---
GOSHEN SCOUT RESERVATION
National Capital Area Council
Goshen, Virginia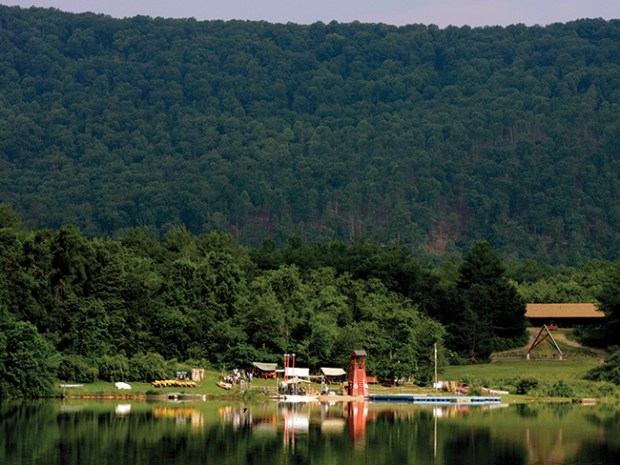 WATER WORKS: The six camps at Goshen surround the 450-acre Lake Merriweather, where you can canoe, swim, ski, sail, stand-up paddleboard, row or kayak.
RIDERS WANTED: Hop aboard an all-terrain vehicle (ATV) for four days of fun and adventure. Get hands-on lessons and then explore a test track, mud pit and 25 miles of trails. Vroom!
TIME TRAVEL: Experience life as a Civil War soldier or try your hand at blacksmithing. The historical outposts of the Lenhok'sin High Adventure treks are ready to take you back in time.
Contact: 301-530-9360; GoToGoshen.org
---
RANSBURG SCOUT RESERVATION
Crossroads of America Council
Bloomington, Indiana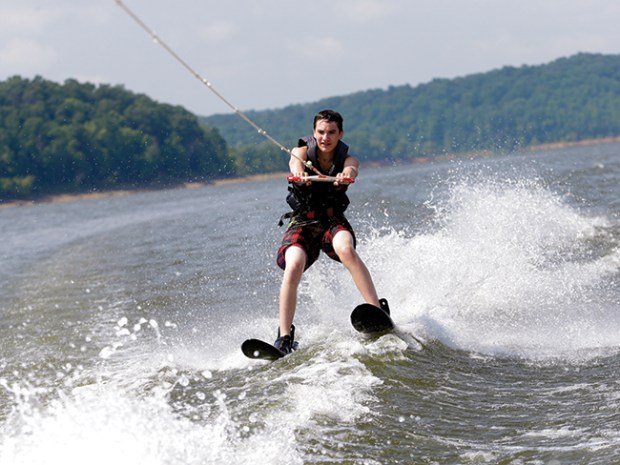 SKI AND SPLASH: Scouts spend tons of time at Lake Monroe, one of Indiana's largest lakes. A big lake means plenty of space for fun stuff like paddleboarding, sailing, swimming, canoeing, kayaking, water skiing and wakeboarding.
SCIENCE FACT: The camp's new STEM center is a paradise for all things science, technology, engineering and math. You'll build robots, learn about animals or take an astronomy night hike.
MERIT BADGES MAXIMIZED: Make like Spider-Man and reach for the Climbing merit badge on a wood wall that offers multiple routes up.
Contact: 812-837-9423; ransburgbsa.org
---
HOOD SCOUT RESERVATION
Andrew Jackson Council
Hazlehurst, Mississippi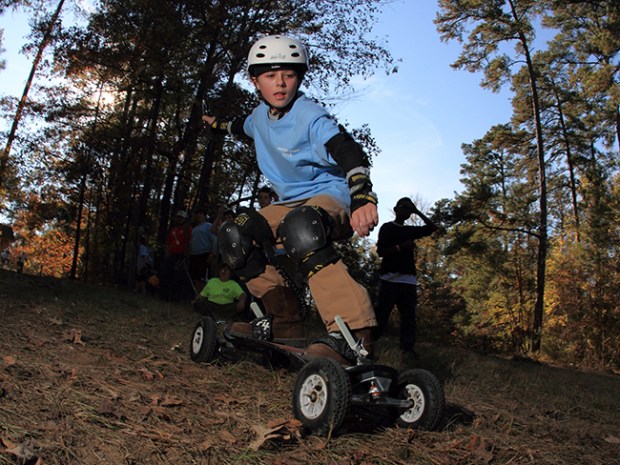 ROLL WITH IT: Sporting big off-road wheels that let you zoom down any type of terrain, mountain boards are all the rage at Hood. Best of all: Complete three runs and you get a patch.
GOING UP: Test yourself at Hood's challenge course. Soar down parallel zip lines, take on the 50-foot climbing wall or work with a team to stack milk crates as high as you can (while being belayed, of course).
WHAT'S NEW: Hood offers activities not available to Scouts a few years ago. Earn the Welding merit badge and use 6,000-degree heat to fuse metal together. Hop aboard an ATV and explore camp on four wheels. Or test your aim with pistol shooting.
Contact: 601-948-6111; bsa-jackson.org
---
Inspire Leadership, Foster Values: Donate to Scouting
When you give to Scouting, you are making it possible for young people to have extraordinary opportunities that will allow them to embrace their true potential and become the remarkable individuals they are destined to be.
Donate Today