8 Amazing Scout Summer Camps of 2017
Swim, climb, paddle, fish and earn lots of merit badges. At summer camp, you don't have to pick just one awesome activity. But you do have to pick a summer camp — and with hundreds of incredible options, that isn't easy. Here are just a few that stand out.
Click here to see more Scout Camps featured in previous years
---
TAHOSA HIGH ADVENTURE BASE
Denver Area Council
Ward, Colorado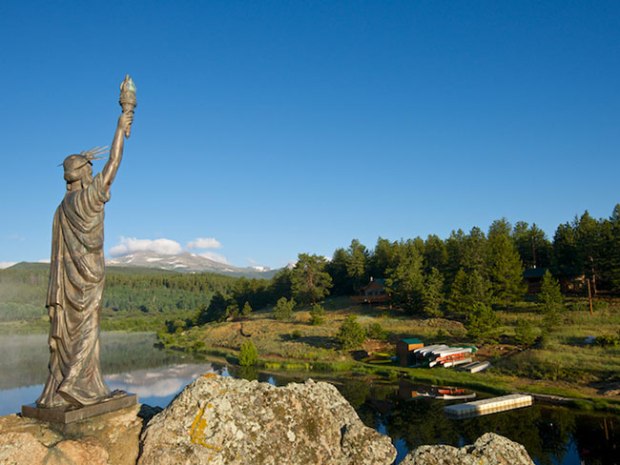 PEOPLE PUZZLE: Tahosa's ropes courses are some of the nation's best. Use your hands, feet and brains to conquer high-flying challenges — and your fears.
NICE CATCH: Fly fishing at 9,000 feet? Yes. Lessons in tying your own flies and making the perfect cast? You bet. Fishing licenses or experience needed? No, sir!
CHOOSE YOUR ADVENTURE: They call it "summer camp at your own pace." Go all-inclusive, where the staff prepares meals and runs the program, or take the reins and plan your perfect week. The choice is yours.
Find out more: denverboyscouts.org
---
ONTEORA SCOUT RESERVATION
Theodore Roosevelt Council
Livingston Manor, New York
THE PAST: Giddyup and go back to the Wild West with lassoing demonstrations, horseshoe-throwing competitions and choice cowboy cuisine.
THE PRESENT: Get hands-on experience — and earn merit badges — in essential skilled trades like Home Repairs, Welding and Automotive Maintenance. Just don't be surprised when Dad asks you to fix the family car.
THE FUTURE: Become an early adopter at the new STEM pavilion. Test a 3-D printer, build a robot from scratch or design a new game.
Find out more: trcbsa.org
---
CAMP RAYMOND
Grand Canyon Council
Parks, Arizona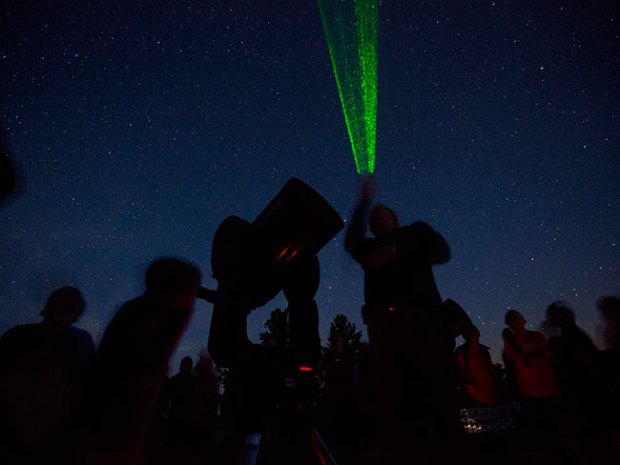 DON'T LOOK DOWN: When stargazing, light pollution is your enemy. But Camp Raymond's isolated location and elevation of 6,700 feet offer perfect conditions for seeing otherwise invisible stars and earning the Astronomy merit badge.
LEVELING UP: The Flintlock Trail Awards will make you want to return to Raymond every summer as you progress through the ranks: Pathfinder, Trailblazer, Frontiersman, Mountainman and Guide.
THAT'S COOL: Don't forget your camera — and a jacket. During the day, you could spot elk, bears and deer. At night, temperatures can dip into the 40s. Hot cocoa at summer camp? Cool.
Find out more: grandcanyonbsa.org
---
HALE SCOUT RESERVATION
Indian Nations Council
Talihina, Oklahoma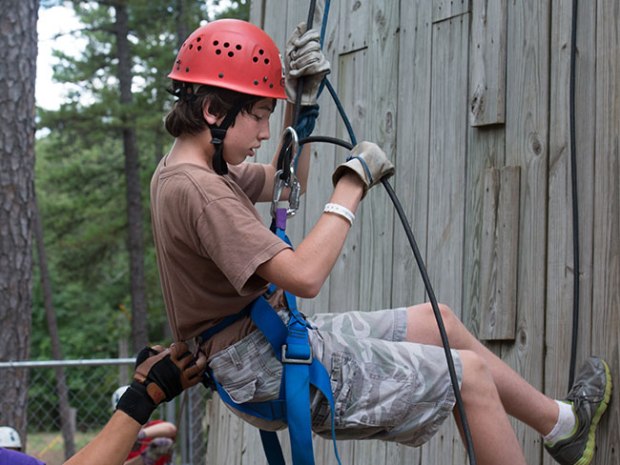 A LAKE TO LIKE: Climb the floating iceberg. Speed down the waterslide. Get a friend to bounce you off the giant pillow affectionately known as the blob. At the Lake Bohannon Aquatic Center, everybody makes a splash.
THE ULTIMATE TEST: Scouts ages 14 to 17 can leave the traditional summer camp behind for a rugged 14-mile backpacking trip. You'll hike, raft, rock-climb, cook your own food and purify your own water. Those who complete the trip become Kiamichi Warriors.
Find out more: halescoutreservation.org
---
PAMLICO SEA BASE
East Carolina Council
Blounts Creek, North Carolina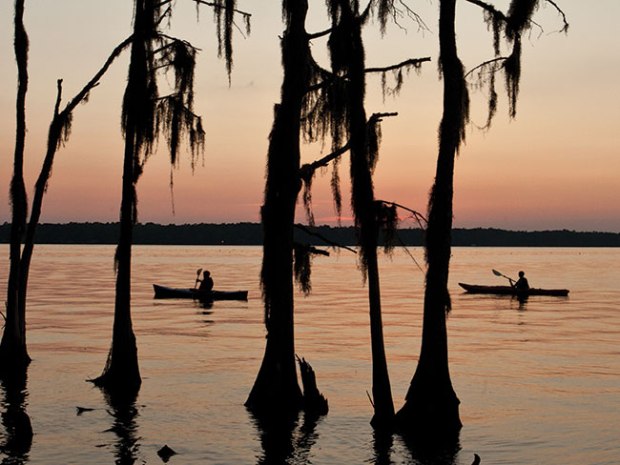 GO COASTAL: Explore the Carolina coast by kayak on Pamlico's most popular trek. You choose the route, and Pamlico provides the equipment. Keep an eye out for wild horses, lighthouses and boatloads of fish.
SET SAIL: Even if you don't know the difference between starboard and Star-Lord, Pamlico's sailing treks will make you a first-rate sailor in no time. You'll even learn celestial navigation, or the practice of finding your way using the stars.
SPOKES MEN: Prefer a land adventure? Pamlico's cycling treks let you pick your distance, destinations and activities. Will you surf or bodyboard? Hunt for crabs or go fishing? The power is yours.
Find out more: pamlicoseabase.com
---
YAWGOOG SCOUT RESERVATION
Narragansett Council
Rockville, Rhode Island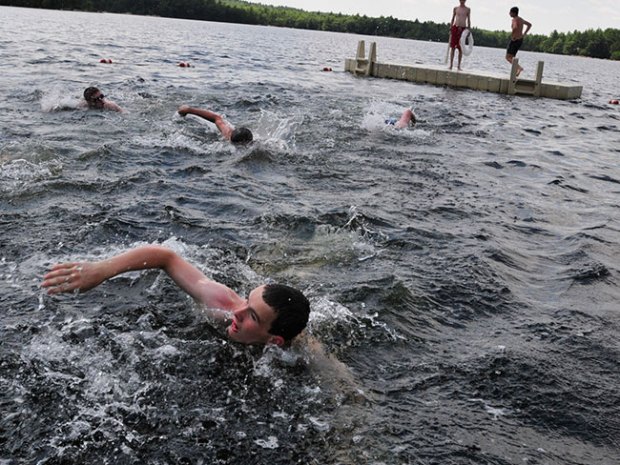 READY, SET, H2O: With sailing, snorkeling, swimming, paddleboarding, basketball, volleyball and a campwide swim carnival, you're in for a wild week at the waterfront.
ELEVATION GAINS: The second G is silent in Yawgoog, but you'll shout for joy at the camp's high-ropes course. Twenty-three different activities challenge you to climb, swing and balance — all 50 feet off the ground.
MAKING HISTORY: Yawgoog looks pretty great for 101 years old. It is actually three separate camps, each with unique songs and traditions for you to discover.
Find out more: yawgoog.org
---
BASE CAMP
Northern Star Council
St. Paul, Minnesota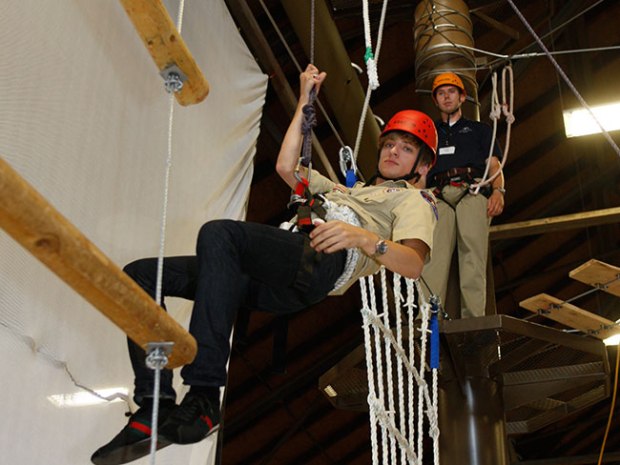 BIG UPGRADE: What happens when you convert a 1907 cavalry drill hall into an adventure destination in the heart of the city? You get Base Camp, an innovative facility for overnight lock-ins, weekend retreats and summer camp.
INSIDE OUT: Most of Base Camp is indoors, meaning the climbing walls, archery range and space shuttle simulator can be used even on winter's coldest day.
PERFECT PIT STOP: Make Base Camp a part of your trip to the Northern Tier National High Adventure Bases in Ely, Minn. You can spend the night at Base Camp before making the five-hour drive to Ely.
Find out more: explorebasecamp.org
---
CAMP MELITA ISLAND
Montana Council
Flathead Lake, Montana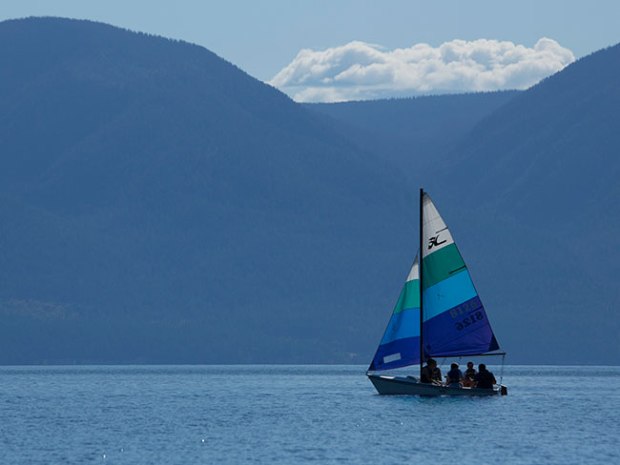 YOU'RE SURROUNDED: Where you're going, you won't need roads. That's because Melita Island is an island. Literally. The only way to get to this camp is by boat. It's just you, the trees and the water.
BIG LAKE: Speaking of water, the camp is on Flathead Lake, the largest natural freshwater lake west of the Mississippi River in the lower 48 United States. Translation: Plenty of space for activities like waterskiing and windsurfing.
THAT'S CRAZY TALK: With daily camp themes — mustache Mondays, tall sock Tuesdays, wacky hat Wednesdays — you have a license to be silly.
Find out more: montanabsa.org
---
Inspire Leadership, Foster Values: Donate to Scouting
When you give to Scouting, you are making it possible for young people to have extraordinary opportunities that will allow them to embrace their true potential and become the remarkable individuals they are destined to be.
Donate Today