Welcome to the Summer of Service
A big part of being a member of the Boy Scouts of America is doing a Good Turn. In the end, that's what it's all about: doing something nice for someone else.
This summer, it means even more.
Welcome to the BSA's Summer of Service. It's going on now, and you can participate as an individual, with your family or with your Scout unit by simply fulfilling the promise you've already made: "To help other people at all times."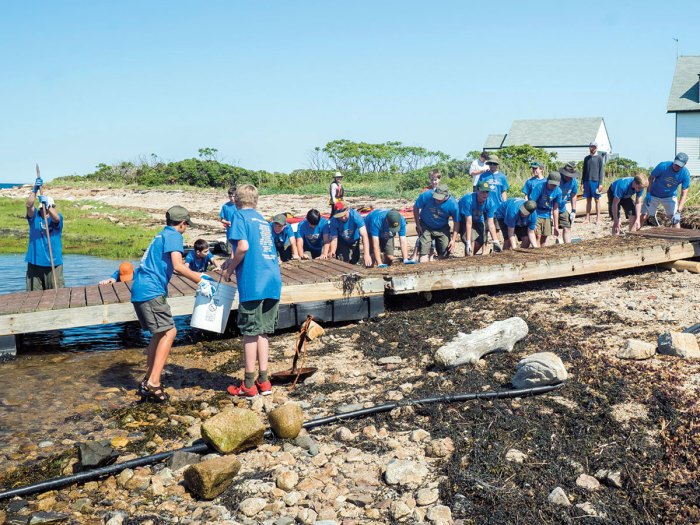 HERE'S HOW YOU CAN BE PART OF IT!
What can you do to join the Summer of Service? It's simple.
1. Pick a project, Good Turn or random act of kindness.
2. Complete the project, Good Turn or random act of kindness.
3. Tell us what you did.
That's it!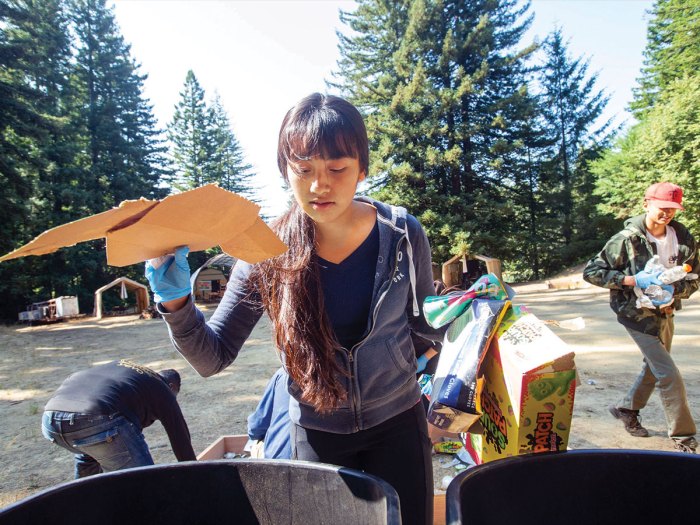 A Scout should do their best to help other people every day. Maybe when you go for a walk with your family you carry a trash bag and pick up litter along the way.
A group service project is another way to help people. There are all kinds of benefits to working as a team in service of others.
In addition to learning leadership (somebody has to be in charge) and teamwork (most projects will require you to all work together), you're going to be making a difference in your community — and maybe also to the natural world around you.
The BSA's Summer of Service runs from April to October. Do Your Best to take part!
TELL US ABOUT IT!
Visit scouting.org/summerofservice to share your service project success story with the BSA. This is important! We want to hear from every unit about how you chose to serve this summer. Notes, pictures, videos … we want it all!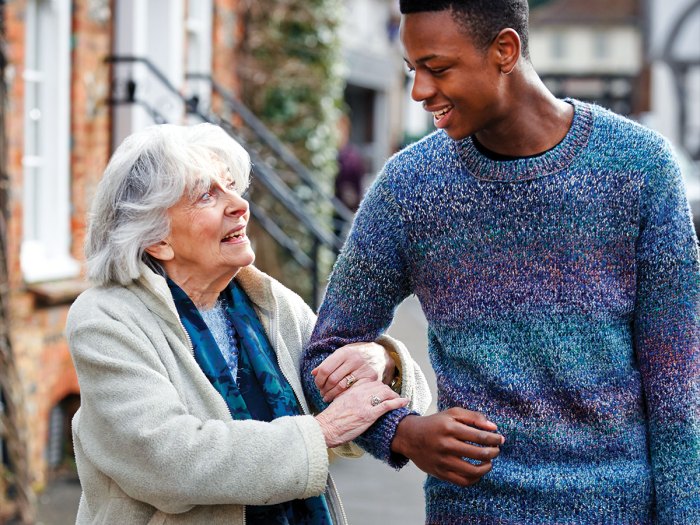 A HISTORY OF SERVICE
Helping others has been part of the BSA from the very beginning. In the first edition of the handbook published in 1911, the Scout badge is described as having a knot "to remind the scout to do a good turn to someone daily."
"To help other people at all times" was part of the very first Scout Oath.
During World War I, the United States sold Liberty Bonds to support military efforts. The BSA did its part to help, urging people to purchase bonds with the saying, "Every Scout to Save a Soldier."
In the 1920s, the BSA added a service component to the requirements for the Star, Life and Eagle ranks. In 1965, the Eagle Scout service project was officially defined.
If you choose to participate in a project with your Scout unit, you have tons of options.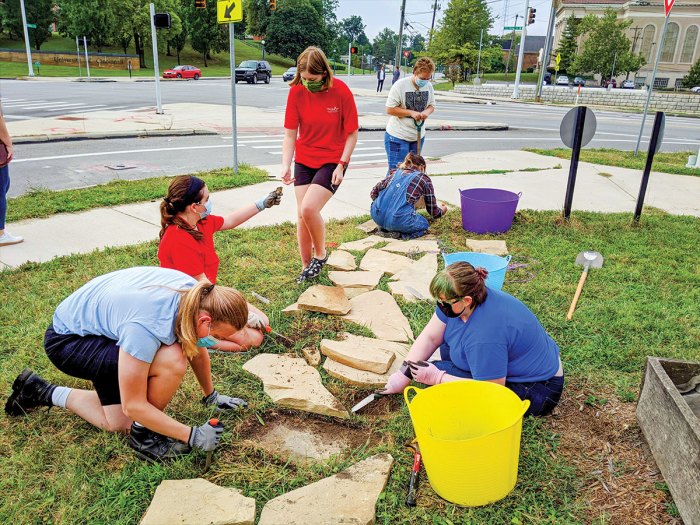 You can serve your community by working with a local food bank or homeless shelter. You can reach out to local nonprofits like churches or the Red Cross to see what kind of help they need.
You can also help the natural world around you by picking up trash, planting trees or organizing a recycling drive.
Be creative! Brainstorm! Come up with new ideas, or stick with a significant project that your unit has always done.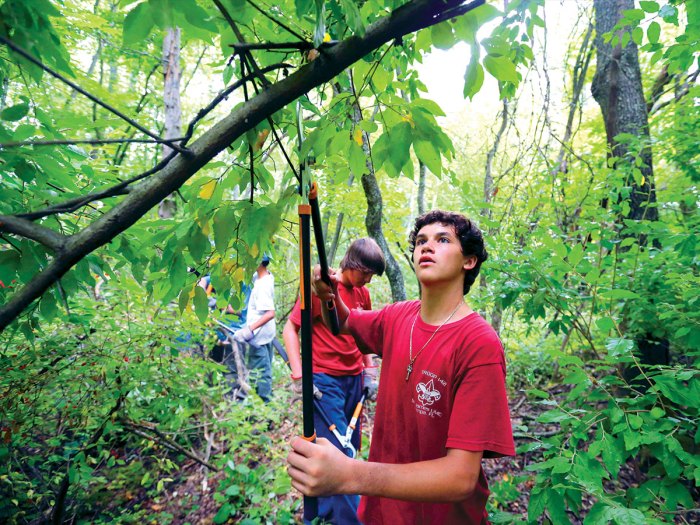 LOTS OF OPTIONS
You can also participate in the Summer of Service by doing a smaller act of kindness for the environment or for the people around you. These acts might seem like they happen in the spur of the moment, but they can happen only if you're looking for them.
Maybe you notice someone at the store who could use some help with their groceries. Maybe you make it a point to say "Have a great day" to that neighbor you don't normally talk to. Maybe you go out of your way to thank a teacher, bus driver, mail carrier or other public servant. The possibilities for the Summer of Service are wide open. The most important thing is that you get out there and do it!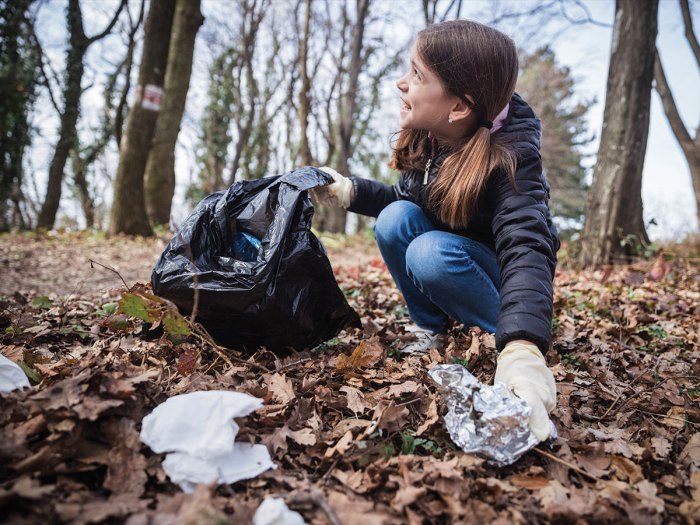 BE SAFE!
While we want every unit to participate, we also want everyone to stay safe.
• Most of the photos for this story were taken before the pandemic. For any projects scheduled for this spring and summer, you'll need to consult the Restart Scouting Checklist, which provides guidelines on conducting Scouting activities while following your local COVID-19 regulations.
• All projects should comply with federal, state or local laws regarding the safety of youth.
• Use of power tools by youth — including chainsaws, log splitters, woodchippers, and power saws or mills — are not allowed. Youth may use age-appropriate tools following tool manufacturers' guidelines.
• For more help in planning your Summer of Service project, check out the Service Project Planning Guidelines on page 87 of the Guide to Safe Scouting.
For more details on these tips, visit scouting.org/summerofservice.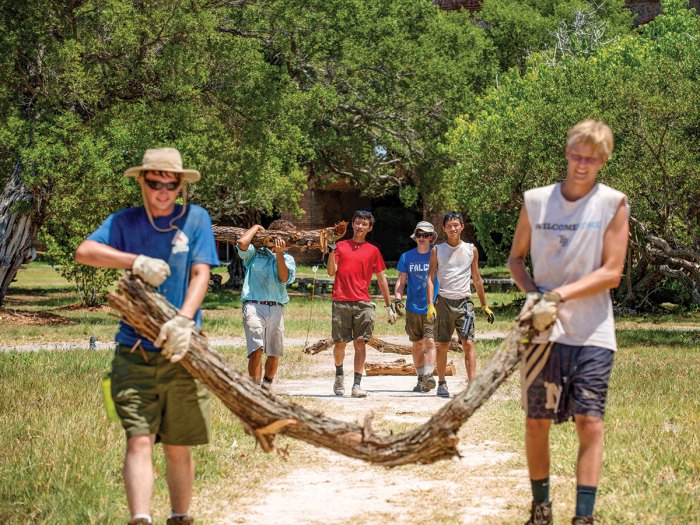 Inspire Leadership, Foster Values: Donate to Scouting
When you give to Scouting, you are making it possible for young people to have extraordinary opportunities that will allow them to embrace their true potential and become the remarkable individuals they are destined to be.
Donate Today