Make the Best of Your Time in Scouting With These 10 New Year's Goals
You might not be able to hike, climb, swim, ski, camp, pedal and paddle all in the next 12 months, but by resolving to give all of these activities your best shot — either this year or down the road — you'll be making the most of your time in Scouting.
Here are 10 New Year's goals that can make your time in Scouting the best it can be.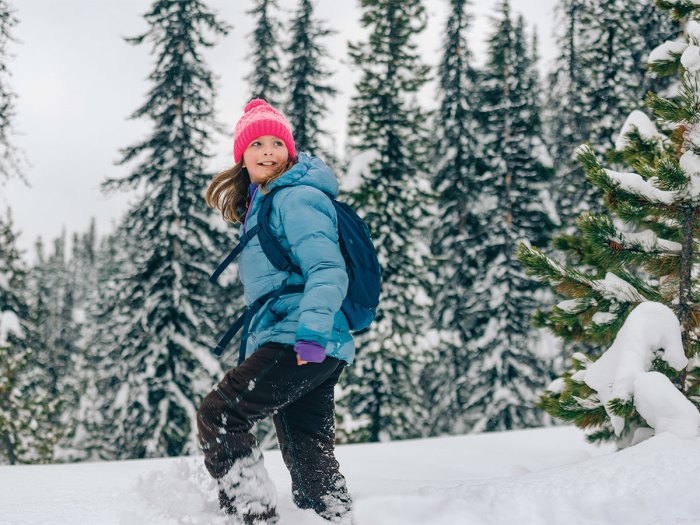 1. GO ON A HIKE … THEN GO ON A BACKPACKING TREK.
Before you embark on an epic multiday backpacking experience, you'll want to start small. Take a day hike at a local park — or even through your own neighborhood — and try to notice things you normally wouldn't: the sounds of nature (or the sounds of automobiles) or the sight of the trash you can clean up along the way.
Carry a backpack with you, and add more weight each time. When you're an older Scout, Sea Scout or Venturer, you can participate in overnight backcountry treks. You'll carry everything you need to survive: sleeping bag, tent, food, water, bug spray … everything!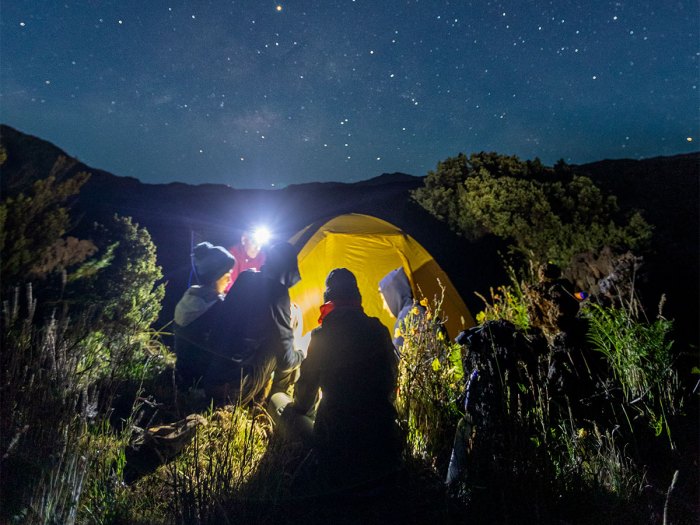 2. SPEND THE NIGHT OUTDOORS … THEN SPEND THE NIGHT OUTDOORS IN A HOMEMADE SHELTER.
Never spent the night outdoors before? No problem! The best place to start is your own backyard. You don't have to buy an expensive tent, either. Just start with the cheapest one you can find or borrow one from someone in your Scout group.
Once they're comfortable with the breeze, the humidity and the sounds of bugs, older Scouts can sleep outdoors without a tent. A "lean-to" is a homemade shelter that consists of leaning fallen limbs against a rock, overhang or other object to create a wall. Cover the limb with leaves, and you've got your own shelter.
Learn more at go.scoutlife.org/shelter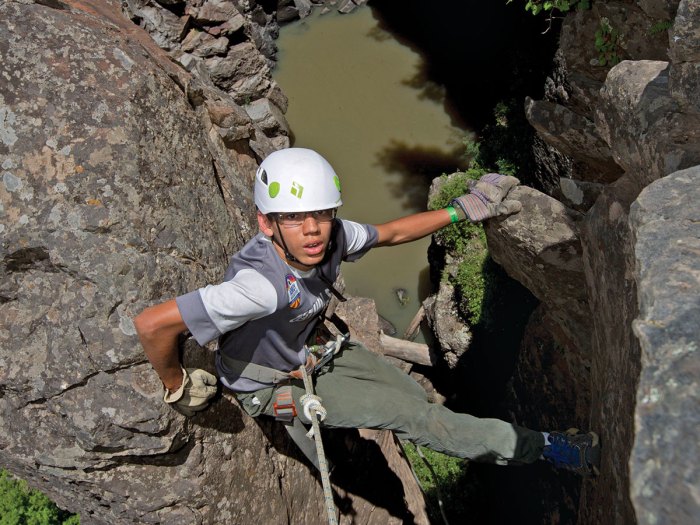 3. CLIMB A WALL OF ROCK … THEN CLIMB A MOUNTAIN.
Scouts of all ages can learn rock-climbing basics at a man-made facility. (Visit one near you with a trusted adult.) Older Scouts, Sea Scouts and Venturers can climb outdoors at an established climbing site with natural rock formations, as long as they have qualified supervision and the proper equipment.
There are more than 200 mountains in the continental United States that are taller than 10,000 feet. For most of them, you won't need ropes and helmets to reach the top. It takes only excellent physical fitness and a never-give-up attitude. You can do it!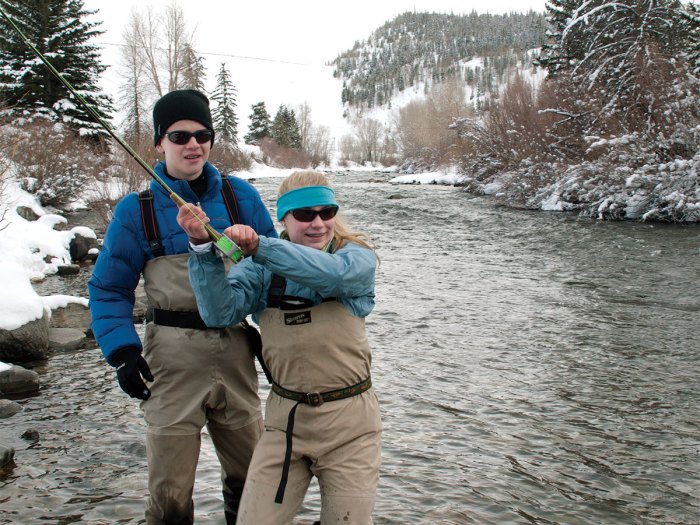 4. CATCH A FISH … THEN CLEAN, FILLET AND COOK IT.
Fishing is for everyone. Whether you're a 5-year-old Lion, a 20-year-old Venturer or someone in between, you can find a fun challenge in fishing. First you have to perfect your cast. It's critical to getting your bait where it needs to be.
Then you have to learn the basics: where to look for fish, which lures to use in which conditions and how to reel in fish. Once you've made a catch, the fun really begins. Cleaning a fish is the process of getting the meat ready to cook. It's crazy messy and also crazy fun.
Learn more at fishing.scoutlife.org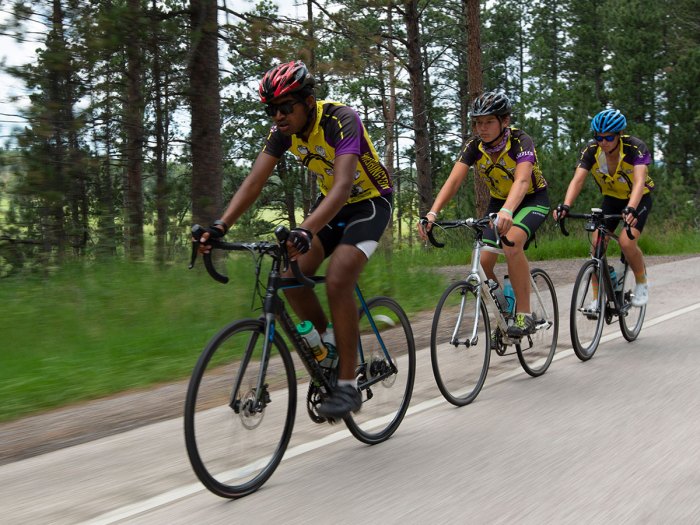 5. BECOME A BIKER … THEN GO ON A MULTIDAY CYCLING TREK.
Bike riding is more than just a good way to get around — it's also a great way to stay in shape. You'll need to know how to take care of your bike and how to make quick repairs when needed. And don't go too far without knowing how to fix a flat.
Once you're older and more comfortable on your wheels, try a multiday bike trek. After you learn how to carry all the necessary gear, you'll be able to travel longer distances in a shorter amount of time than you could on foot. Mostly, to make sure you're ready, you'll need to practice, practice, practice.
Learn more at go.scoutlife.org/biketips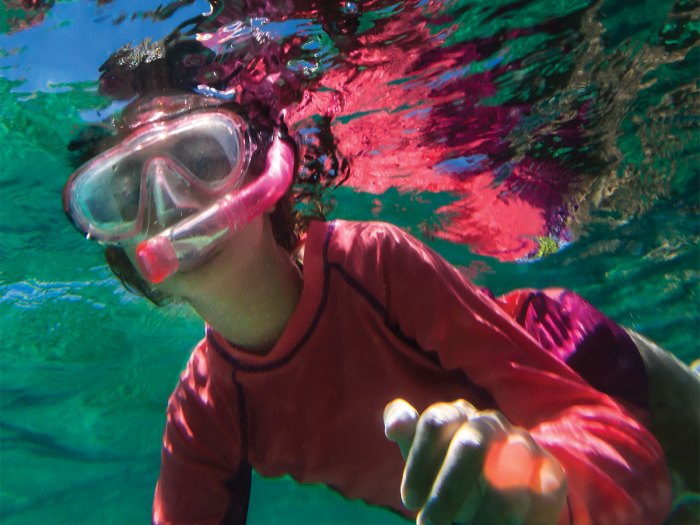 6. GO SNORKELING … THEN GO SCUBA DIVING.
Snorkeling is a great way to observe underwater life. It requires little equipment — all you need are a snorkel, a mask and fins. It requires basic skills — you need only be a strong swimmer. And once you get the hang of it, it's actually very relaxing. Just you and the fish, floating around, checking stuff out.
Older Scouts looking to take their aquatic skills to the next level should try scuba diving. Once you earn certification by learning basic dive-safety information and an overview of the required skills, you'll put on a mask, a snorkel, fins, a regulator, a dive computer, gauges, tanks, weights and maybe a wet suit … and off you go, into the deep blue sea!
Learn more at go.scoutlife.org/scuba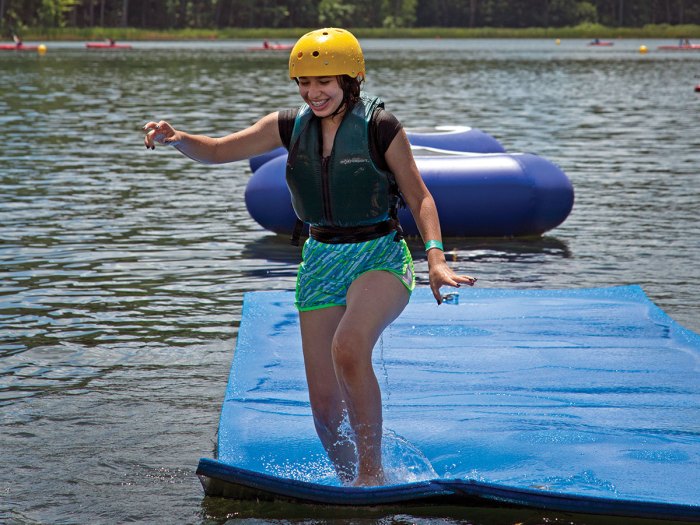 7. GO TO SUMMER CAMP … THEN GO TO ONE OF THE BSA'S NATIONAL HIGH-ADVENTURE BASES.
If you're a Cub Scout, there's no better way to spend a week of your summer than by going to day camp. Every camp is different, but you'll get to do all kinds of fun stuff — from shooting bows and arrows to building your own gadgets. Older Scouts take it to the next level with summer camp, where you spend a whole week at a BSA campground, and work on merit badges and participate in Scout activities such as sailing and mountain boarding.
For older Scouts, the BSA's high-adventure bases are where it's at. There are four, and they're all awesome in their own ways. Some units send groups to a different base each summer.
Learn more at go.scoutlife.org/highadventure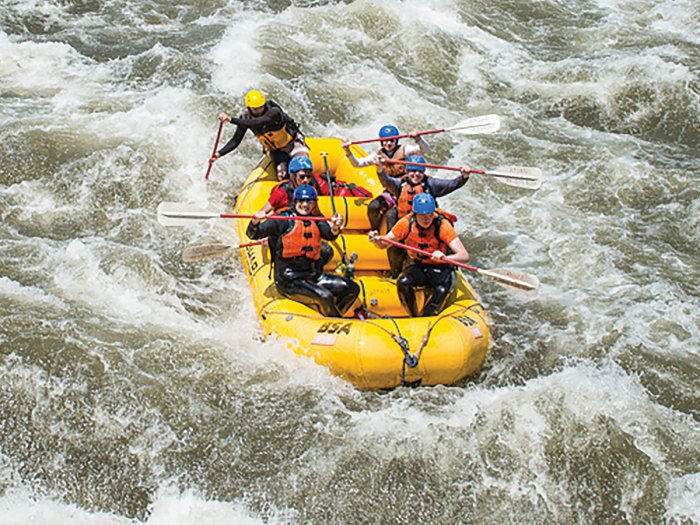 8. EXPERIENCE A CLASS II RAPID … THEN A CLASS IV.
The American Whitewater organization created the international scale of river difficulty so rafters, canoers and kayakers know what they're getting into. Scouts who are too old to be Cub Scouts but still younger than 13 can paddle watercraft on Class I or II rapids. This is still tons of fun. We're talking rapids plenty strong enough to push you down the river faster than you could paddle on your own.
Older Scouts (age 13 who have completed eighth grade, or 14 and older), Sea Scouts and Venturers can tackle rapids Class III or IV. We're talking intense, powerful rapids with big drops and big waves. Helmets required!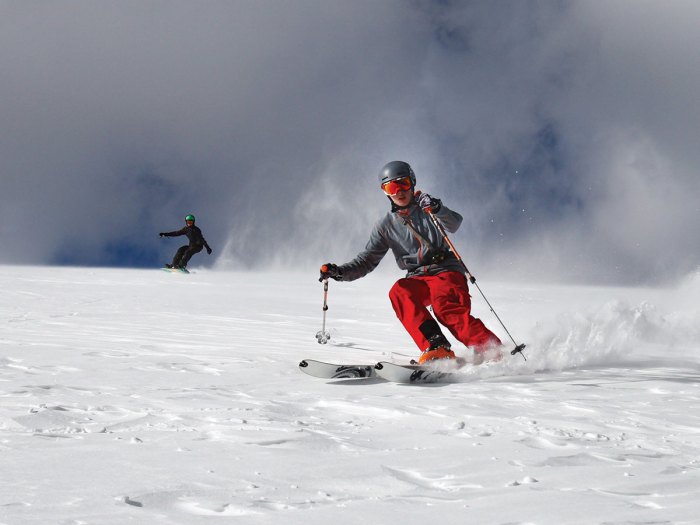 9. TRY SNOW SPORTS … THEN SPEND THE NIGHT IN AN IGLOO.
There's no reason to fear the cold. Whether it's 50 or 20 degrees in the winter where you live, Scouting doesn't stop in December, January and February. The key is to Be Prepared. Don't wear cotton — it won't keep you warm if you get wet. Do dress in layers — that way, you can remove or add them as needed.
If there's enough snow, you can build an igloo. There's a reason people have been using igloos as snow shelters for hundreds of years: They work. We know it sounds weird, but a Scout can sleep comfortably in freezing weather if they do so inside a small building made of ice.
Learn more at go.scoutlife.org/igloo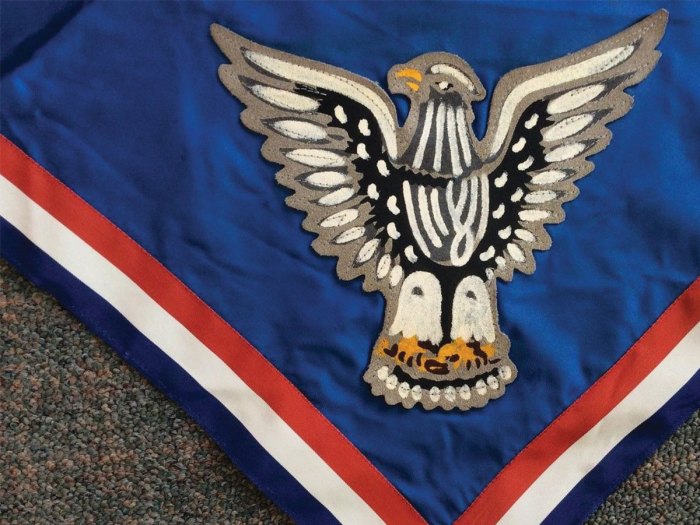 10. RANK UP … THEN EARN THE RANK OF EAGLE SCOUT … OR THE SUMMIT AWARD … OR THE RANK OF QUARTERMASTER.
The highest rank in Cub Scouting is Arrow of Light. It's such a big deal that you're allowed to wear your Arrow of Light emblem on your Scout uniform long after you're too old for Cub Scouting.
The Summit Award is the highest award in Venturing, and Quartermaster is the highest rank in Sea Scouting. Both require you to demonstrate leadership, service and personal growth. Eagle Scout is not just an award; it is a state of being. Those who earn it as teens continue to earn it every day as adults. That is why, no matter how old you get, you never say, "I was an Eagle Scout." Instead, you always say, "I am an Eagle Scout."
---
Five Things You Can Do in Scouting That You Probably Didn't Know You Can Do in Scouting
Ride in a tethered hot-air balloon.
Fire off a catapult or trebuchet (with soft, small objects).
Participate in an indoor body flight.
Participate in chalk ball.
Fly a drone.
Inspire Leadership, Foster Values: Donate to Scouting
When you give to Scouting, you are making it possible for young people to have extraordinary opportunities that will allow them to embrace their true potential and become the remarkable individuals they are destined to be.
Donate Today