Skylanders Trap Team: Midnight Museum review
SKYLANDERS TRAP TEAM: MIDNIGHT MUSEUM
DARK ELEMENT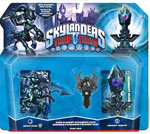 Gameplay: 7.5
Graphics: 8.9
Sound: 8.5
Replay Value: 5.5
Overall Score: 8.0Pros: Knight Mare is very cool; creepy, elegant world; decent puzzles.Cons:The new level is way too short
It's no secret that Skylanders Trap Team is an awesome game. Against stiff competition like Smash Bros., it won Game of the Year in the Boysie Awards.
Just a few weeks ago, Activision released the Dark Element Expansion Pack. It includes a brand new level called Midnight Museum, a new character called Knight Mare and a Dark Trap to snare the villain Nightshade.
Is it worth the price of admission?
The Knight Mare figure, one of two Dark Skylanders, is sleek and wondrous. With her shiny green/black metallic hues and proud, centaur-like stance, she's an admirable addition to your shelf of Skylanders action figures. But who is she? Like all the other Skylanders, you have to look at the Skylanders website for info. There, you'll find she became a heroine by saving the world from the curse of the Oracle of Stones.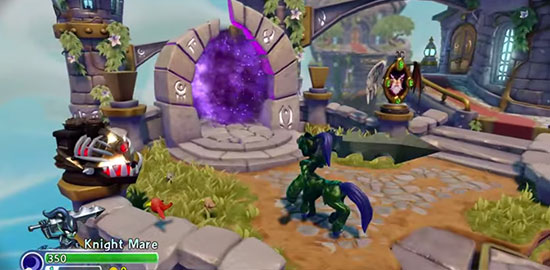 MidnightMuseum, the new level you'll play, has nothing to do with Knight Mare's story. Instead, it's about catching a villain. Once you place the Midnight Museum figure on your portal, you're transported into a creepily elegant world full of gargoyles breathing steam and flying cyclopters. Step into the spotlight cast by these flying eyes, and you have to start over again. I believed I could move through some zig-zagging pool of water to avoid them, but out of the water popped a pirhana-like enemy which ate at Knight Mare's health. I used the Battle Horn ability to stun him and then hit him hard with the giant Flamberge sword.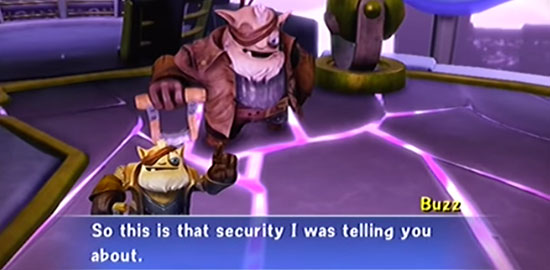 In MidnightMuseum, you have to trap Nightshade, a slippery, condescending ninja thief whose ego is bigger than his giant belt buckle. As you track him, you'll find evil laser traps and puzzles to solve that require you to shoot giant pinballs into holes. The final boss battle is exceedingly tricky because you have to find and whack Nightshade amid a crowd of clones. To help, I used the powerful, guitar-wielding werewolf called Wolfgang, a character I'd trapped in the main game.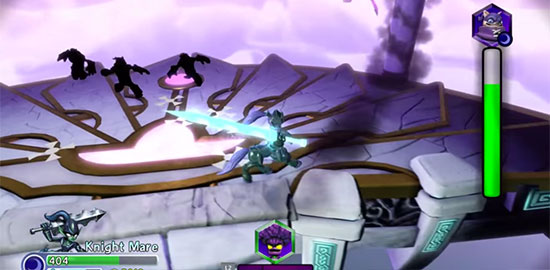 Yet the level is very short, too short. I was so shocked that it ended in about 40 minutes that I went back to make sure I hadn't missed something big. That's bad because everything about Midnight Museum shows the potential for being one of the better Trap Team levels. I really wish I could say the snippet is as good as, say, intricately designed Monster Marsh section in the main game.
But, since the level's so short, it's the one hefty negative in a very good package.
Inspire Leadership, Foster Values: Donate to Scouting
When you give to Scouting, you are making it possible for young people to have extraordinary opportunities that will allow them to embrace their true potential and become the remarkable individuals they are destined to be.
Donate Today