There's no more rewarding way to get to know all the baseball players and all the legendary American stadiums than with MLB 15 The Show. But because the game is so packed with features, it sometimes hard to figure out how to play and where to find what to play in the game. Plus, it takes a very long time to actually get started.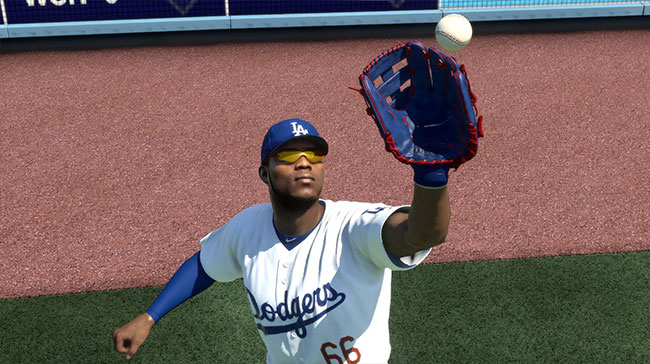 It Gets Better
Once the game is downloaded, there's a lot to do. Right down to the small details, like crowd reactions to every pitch, you can often feel like you're part of a real game.
From playing in the minor leagues to contract negotiations to your first games in the pros, you'll rarely be bored. You can spend hours upon hours strategizing and leveling up your self-created player in Road to the Show mode. Or, you can just play a season without too much managing of yourplayer and team. It's really up to you.
One thing I'd like the gamemaker to vary is the broadcasters. The traditional broadcast is by well-known announcers. They'll occasionally rib you when you drop an easy one in the outfield. While I know Major League Baseball has a big say here regarding the rules of the videogame, what if you could choose from a lineup of broadcasters with more pep and more wit? That'd really increase the enjoyment of the game for me.
Batter Up!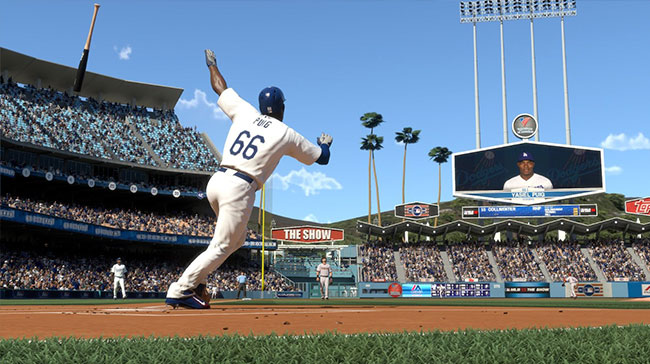 As I play, I sometimes watch the doings in the crowd. Someone might check out another person as he or she passes. Another may seem sad or happy. After a throw, I can hear the umpire's every word, and sometimes he's full of personality. I like that. But when a batter strikes out, the pro's words of protest and emotion are silenced. This has never bothered me whileindulging in previous versions of The Show.
But if I can hear every word of the ump very clearly, why can't I hear every word of the man at the plate, the pro who's the focus of every fan present? I know they're not cuss words. If they were, the player would be ejected. It doesn't make good videogame sense. The gamemakers should allow you to feel inside the game in the midst of the action, not feel like a fan far away in the stands who can't hear what the players say.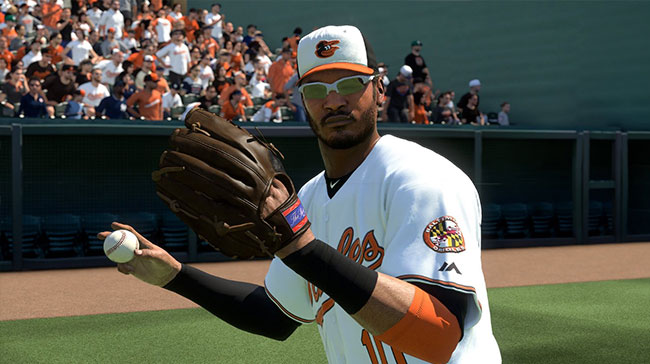 Ways to Play
If you're in a hurry and want to play nine innings in a half hour, there's a mode called Quick Counts. It's indeed quick, definitely faster when you don't have an hour to play a game. But remember this: your at bat might only be one swing per out because your time at the plate may start with a 3-2 pitch count. It's odd, but that's how they speed things up. For the first few times you play, you'll think, 'Hey, where did my extra strikes go?' Until you get used to it, you don't feel like you're playing a real game.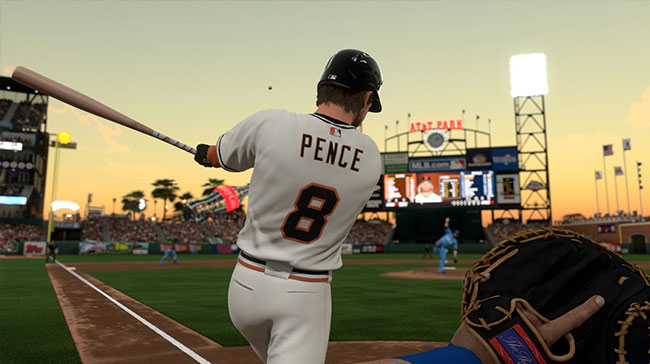 With Community Challenge, you can create or play short bite-sized vignettes made by fans. You might have to leap at the wall to deprive Hunter Pence of a home run, for instance. You can search the Challenges too, by your favorite player or team. Perform well, and you even might findyourself on the online leaderboards.
Another cool feature is Inside the Show, a daily radio broadcast that's like something you'd hear on ESPN. In fact, you can listen to Inside the Show while you play a game. It all adds to the feelingthat you're playing in the same league at the same time as the big boys.
Final Thoughts
From the arcade-like Home Run Derby to the realistic Franchise Mode to the addition of history's legendary players, MLB 15 The Show is a very good game. But some of its best attributes are hidden in a kind of generic home screen. Take the time to dig deep and find all the modes you yourself like, and you'll find your $60 will be well spent.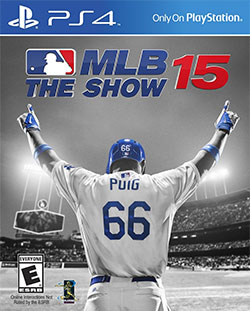 MLB 15: THE SHOWGameplay: 8.3
Graphics: 8.5
Sound: 8.0
Replay Value: 9.0
Overall Score: 8.4
Pros: Generally beautiful presentation; listen to a radio broadcast; quicker games.
Cons:

 Long load times; confusing tutorials; long install time.
Inspire Leadership, Foster Values: Donate to Scouting
When you give to Scouting, you are making it possible for young people to have extraordinary opportunities that will allow them to embrace their true potential and become the remarkable individuals they are destined to be.
Donate Today