Football season is here! That means it's Madden Time once again.
Madden 16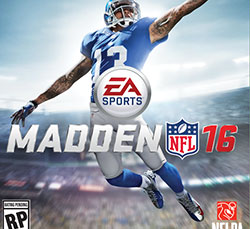 Gameplay: 9.0
Graphics: 8.5
Sound: 9.0
Replay Value: 9.0
Overall Score: 8.8 Pros: Better than last year; Draft Champions mode rocks; Engaging story line. Cons: Some choppy player movement; Confusing home screen; Some players have deadeye.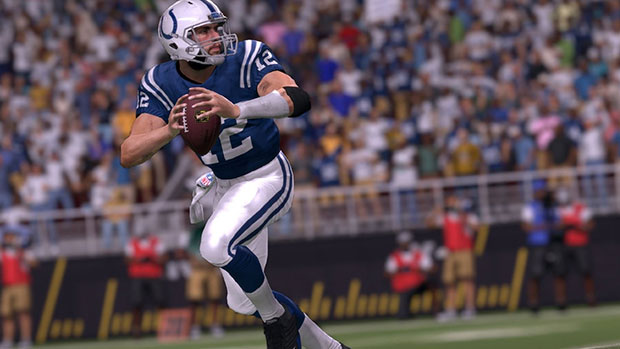 EA has added one amazing installment to the longtime series — Madden NFL 16. First, you have to suffer through a lengthy download, but right after, you play a few crucial minutes of an imaginary Super Bowl 50. You're the Pittsburgh Steelers playing against the St. Louis Cardinals.
For many, the main goal during this scenario will be for you to familiarize yourself with passing, throwing and intercepting the ball. For me, it's the story that's so exciting. What unfolds is a few minutes of intense, explosive action. I've waited a long time for great stories to appear in sports games, and it's finally happening! Also, if you're new to Madden, the rules of the game are presented more simply and clearly than ever before.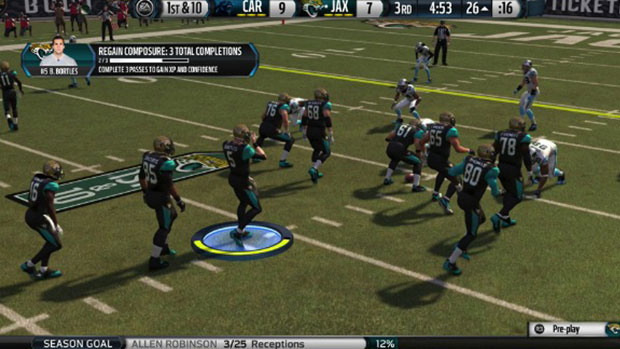 As always, there are new ways to play. Backed by an impressive animation, your receiver jumps high to bring down a pass. And the quarterback can aim for various places on the receivers body, too. If you're defending, you've got choices. You can try for the interception or the tackle. Some of these have been available before, but never in such a straightforward way.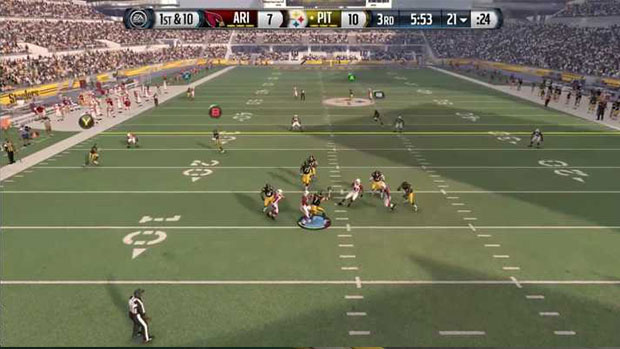 There are scenarios when you simply have to throw high, making the receiver leap to make a catch. Certainly, you'll want to do that when ball-hawking cornerbacks like Darrelle Revis or Richard Sherman are defending. That's the beauty though, you have the option to change your style of play based on defenders.
As you play through a season, you'll get coins. You'll use these to create your elite Ultimate Team that can be full of legends from the past and present. The fake cash lets you purchase packs of players online. Plus, you can auction off players when you no longer need them.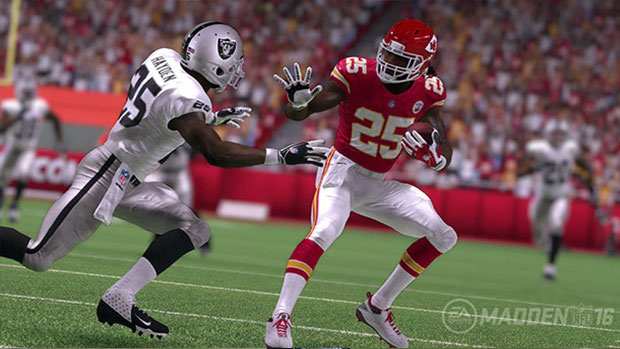 If you like a touch of fantasy football, Draft Champions is the mode for you. It starts with draft night. Pick a coach that fits your style of offense or defense. Then, choose players. They won't all be highly rated, but some will. But unlike the real thing, your players can play immediately. If you win four games you'll be a Draft Champion.
This game is great to play online.The playing field is leveled, and no one really has a better team than you. In this mode, the advantage goes to the person who knows Madden best — and about the players you've chosen.
Madden 16 isn't a complete touchdown. Yes, the graphics can be lifelike, but sometimes the player movement is choppy and the players have that deadeye effect. That takes away from the realism for which the game is known so well. Also, like last year's installment, the main menu is cluttered. If you're just starting out with Madden, you'll likely be confused.
Ultimately, though, this year's Madden is better than last year's because it's so well balanced. The cool stories are bonuses. And so is the ease of play. Even if you own last year's model, I'd suggest you save up your money to buy this one. And that's not aways the case with Madden.
Trailer
Inspire Leadership, Foster Values: Donate to Scouting
When you give to Scouting, you are making it possible for young people to have extraordinary opportunities that will allow them to embrace their true potential and become the remarkable individuals they are destined to be.
Donate Today