Who's Who in Minecraft: Story Mode?
The big news this week is Minecraft: Story Mode, the adventure story based on the super popular Mojang game. That's because The Order of the Stone, the first of five Story Mode episodes, is now available.
Boys' Life asked Telltale Games to help us give you the scoop on the game's cool new characters.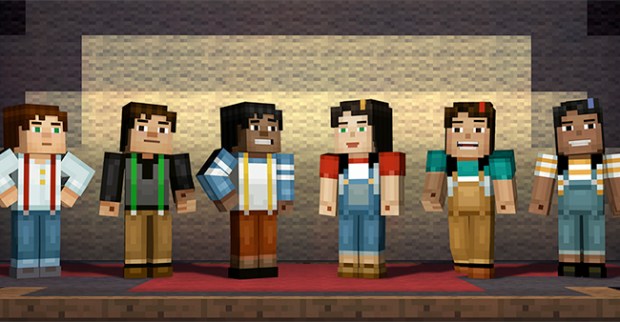 Jesse
Jesse is a kindhearted, small-town dreamer who has always thought that grand adventures were for other people … until now. He can usually be found hanging out with friends or working on a treehouse with the loyal pet pig Reuben by his side.
Reuben
This loyal pet pig is brave, optimistic and always excited to do things with his best buddy, Jesse. Reuben knows that Jesse would never let them down, and the two of them always have each other's backs.
Axel
Even though he seems a little rough around the edges, Axel is incredibly loyal to his friends and would do just about anything for them. A lover of comic mayhem and mischief, Axel is always on the lookout for new ways to perfect "The Art of Destruction."
Olivia
The gang's brilliant expert on all things engineering, Olivia is constantly tinkering with some new invention. Be careful you don't get on her bad side though. She may be sweet to her friends, but she doesn't suffer fools gladly.
Lukas
"The Ocelots" are the rival group of builders that always bests Jesse and the gang in the big Building Competition, and their leader, Lukas, is the coolest guy on the block.Lukas seems aloof at first, but appearances may be deceiving.
Petra
When you need something dangerous or rare, Petra is the person to ask. A brave and skilled adventurer, he never turns down a challenge and will retrieve just about anything … so long as you've got the diamonds to pay for it.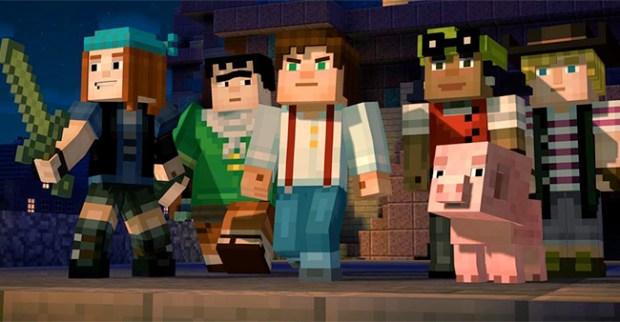 The Order of the Stone
They're the legendary group of heroes that went into The End to slay the Ender Dragon. So, The Order of the Stone are some of the greatest and most famous adventurers in the world. These days, the Order has split up and gone their separate ways, leaving most of their current whereabouts a mystery. Will the mystery be revealed in Minecraft: Story Mode? We will have to wait to see.