Here's How To Take Minecraft With You On the Go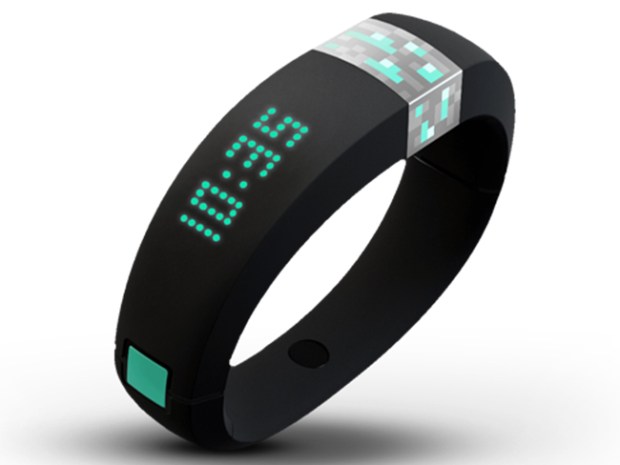 If you're a big Minecraft fan, you've probably spent countless hours creating worlds inside Mojang's popular game. You might even love Minecraft so much that you debate which computer server is the best one to use. But what if you want to take your creations with you to show off at a friend's house? Or worse, what happens if your computer crashes and you lose everything?
The people who make Gameband say they have the answer. The wearable wristband saves your Minecraft creations, making it completely portable. Beyond that, if you ever lose your progress due to computer woes, your game is backed up on servers in the cloud. And you don't have to worry about dropping it or spilling something on it. Gameband is built to be very durable.
I tried Gameband out and it fits nicely on the wrist. It's pretty easy to use because it's plug and play and it comes in small and large sizes. Gameband does indeed save the game changes you've made — constantly. And it comes loaded with maps from Sethbling, Hypixel and Dragnoz. The device also shows off cool, old school Minecraft graphics on its red LED screen. These are not just pre-programmed things. You yourself can choose what's going on the screen. It can be a text, too. Or, you can go deeper and create an animation.
For now, there are two color options: Diamond (green and silver) and Redstone (red and silver). I do wish it was offered in a variety of colors, but the Gameband still looks snazzy. And Bluetooth or WiFi would've been nice so you wouldn't have to plug it in to your USB port. But the technology that's inside? It's solid stuff.
-The Games Guru