Headphones that won't harm your hearing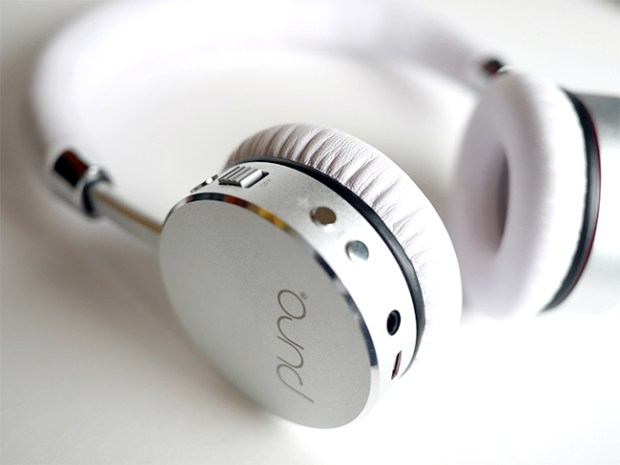 When you enjoy a great song like the powerful Legend of Zelda theme, you want to crank it up loud. But doing that might hurt your ears.
Puro Sound Labs believes you should think about the possibility of hearing loss when you choose a headset. One of the functions in their Healthy Ears BT2200 model is an 85 decibel volume limit. Why 85 decibels? Sounds louder than that can cause hearing loss over time.
I tried out the BT2200 headset and found them to be lightweight and comfortable. The fidelity was clear and never scratchy. Importantly, game songs won't kill your eardrums. For example, the Skylanders Superchargers Christmas Carol video is raucous in a rock-n-roll way — even with my mediocre laptop speakers.
With Healthy Ears, it's loud enough, but not too loud. Part of the way they make songs softer but still offer studio-grade sound is to reduce noise in your area, like your baby brother crying or the engine noise in an airplane. If there's not a lot of extra sound around you, you don't have to increase the volume for a satisfying experience.
While Puro isn't the first company to do this, it's great that they've created a healthy sound experience for kids. Plus, the BT2200's got an 18-hour battery, a microphone and easy Bluetooth connectability.
Price: $80, http://purosound.com/bt2200/
–The Games Guru
Inspire Leadership, Foster Values: Donate to Scouting
When you give to Scouting, you are making it possible for young people to have extraordinary opportunities that will allow them to embrace their true potential and become the remarkable individuals they are destined to be.
Donate Today