Check Out These Two Outstanding Game Controllers
Sometimes, the keyboard and mouse that control your PC games isn't enough. And there's no controller at all that's included for your mobile devices. Here are two controllers that aren't just cool-looking. They're extraordinarily useful for serious gamers.
Heavy Equipment Bundle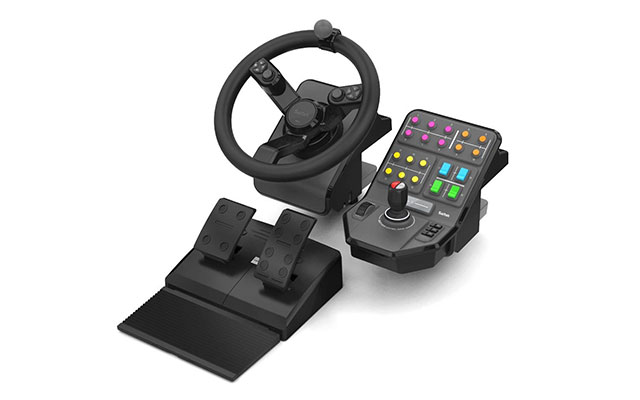 The success of Farming Simulator came almost out of nowhere. Now it looks like it's here to stay. A little like Minecraft with corn, livestock, barns and silos, there's just so much to do. But the whole process of being an farmer can be daunting.
Saitek's Heavy Equipment controller bundle makes virtual farm life easier and a joy. It includes a wheel that moves 900 degrees, sturdy pedals and a side panel control deck to make you feel as if you're at the wheel of a tractor, thresher, tree harvester, any of 140 big machines you can find within Farm Simulator. You can even add a second side panel if you want the experience to be even more real.
I tried out the bundle and at first it's a bit complex. But the pieces are so well-balanced and functional, you want to learn. They're sturdy, not flimsy. And once you do learn the ropes, you can be a master of machines – a master who has a better understanding of the labor that goes into making a farm work well in 2015.
Plus, it's a button lover's delight.
L.Y.N.X.9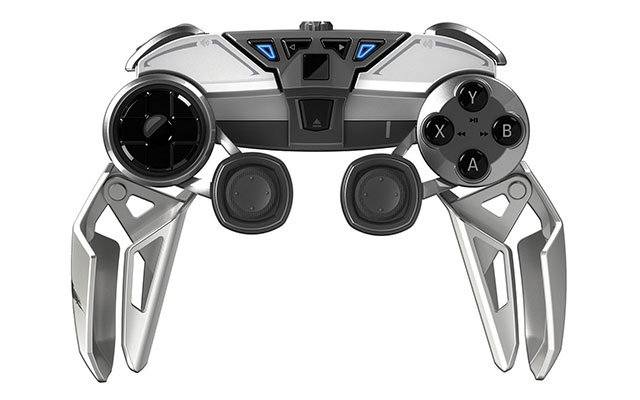 But wait. There's more. For a better PC and mobile game experience, you might try Mad Catz' L.Y.N.X.9, which kind of looks like some forgotten Transformer. In fact, it folds up like a Transformer when you're not using it.
L.Y.N.X.9 is one of the best controllers for mobile devices that I've tried. Because the chassis expands out horizontally, you can add a phone or a tablet as the screen to play your game. You can even attach it to your TV for bigger visuals. If you want to chat, you can add the included keyboard module to it. The controller lasts for 30 hours per charge and even sports a built-in microphone.
You can go deeper, too. Customize the controls sticks and triggers via an app to give you an advantage when games require super fast moves. It seems like they've thought of just about everything when designing this Transformer, er, L.Y.N.X.9.
–The Games Guru 
Inspire Leadership, Foster Values: Donate to Scouting
When you give to Scouting, you are making it possible for young people to have extraordinary opportunities that will allow them to embrace their true potential and become the remarkable individuals they are destined to be.
Donate Today