7 Fun Moments in Lego Star Wars: The Force Awakens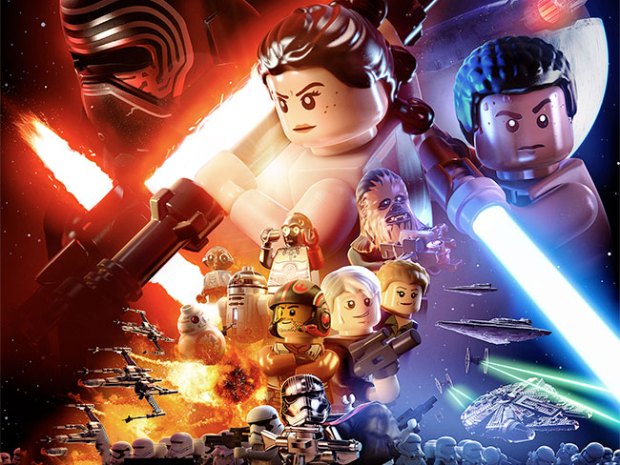 The long-awaited Lego Star Wars: The Force Awakens just hit store shelves. Here are some of the most excellent moments in a game that's very good, but actually needs even more humor than you get.
BB-8 GOT GAME
You'll control the cute, round one to play short soccer and basketball games — all in the midst of an awesome firefight. (He has other uses, too, including puzzle-solving.)
DARTH VADER CAN CRY — BIG TIME
The evil Darth Vader gets emotional and weeps when Luke Skywalker presents him with a stick figure drawing he did of his dad as a child.
GINORMOUS BATTLES
There's so much firepower in the game, there are times you see blasting and explosions everywhere. It's just part of the nature of this epic space opera done the Lego way.
CREEPY RATHAR LORE
Remember those creepy, fast monsters inside the Millennium Falcon? When you play the game, you'll find out how Han and Chewbacca captured the tentacled monsters with their razor sharp mouths. In fact, you'll round them up yourself.
SECRETS: C3PO'S RED ARM
There's a touching story about how and why C3PO got his red arm. It's an homage to a certain character, and you'll find out all about it. While I don't want to spoil the moment, you can see C3PO's red arm in this trailer about the new gameplay features in Lego Star Wars: The Force Awakens.
THE WACKY EWOK GANG
Early in the game, you'll be unable to push a bunch of logs onto an evil Walker. You need help. So you can recruit a gang of Ewoks to help you move that pile of lumber. It's fun to see them work together. (You'll also hear Ewoks play horns on a tree limb.)
WOOKIEE COOKIES
As Han Solo, legendary actor Harrison Ford recorded new lines especially for the game (the whole cast did). But perhaps his best line is when he asks for "Wookiee cookies for Chewie." It's pretty hilarious. Listen for it at the :10 second mark.
— The Games Guru
Inspire Leadership, Foster Values: Donate to Scouting
When you give to Scouting, you are making it possible for young people to have extraordinary opportunities that will allow them to embrace their true potential and become the remarkable individuals they are destined to be.
Donate Today