Is the PS4 Pro the Console to Buy This Season?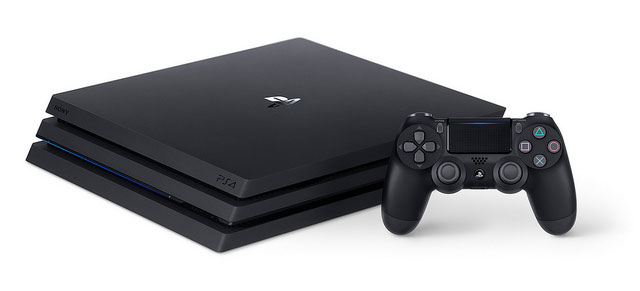 Whoa! Sony just introduced two new PlayStation 4 upgrades. They're not exactly next generation PS5's, but the PS4 Pro features a substantial upgrade. Are they good enough to become your hot buy for the holidays?
1. If I never bought a PS4, should I think seriously about a PS4 Pro?
If you have a 4K or UHD TV, the TVs that offer richer graphics, you probably should upgrade. Many games (like The Witness) will be patched for the PS4 Pro this fall. Lots of games, even current ones, will look much better on the PS4 Pro. 4K TV's are cheaper now, too.
2. How much better will games look?
Sony recently showed off a scene from the next Spider-Man game. It was probably the most beautifully detailed game I have ever seen. Everything from the threads in Spidey's costume to the asphalt on thestreet looked so much clearer and brighter. And that's just the beginning. The PS4 Pro will also run virtual reality games faster than a PS4.
3. What if I don't have a fancy brand-new TV?
Then you should definitely think twice about getting a PS4 Pro. Why? Sony is going to upgrade every current PS4 with one of those downloadable updates. What's good about that? It will add HDR (HighDynamic Range) to your PS4. That means your games will have more accurate colors and contrasts than they do now — but not as good as a 4K TV.
4. What will happen to the original PS4?
It will probably go out of production eventually. You might even see it discounted this holiday season. My guess is that PS4 prices will drop about $50. But it's just an educated guess.
5. What's the PS4 Slim?
That's Sony's new version of the current PS4. It's cool because it's two-thirds the size of the PS4. But it has the same power and storage space. And it consumes less power.
6. When will these two new systems be available?
The PS4 Slim will cost $300 and hit stores on September 15. The PS4 Pro will hit stores on November 10 and cost $400.
–The Games Guru
Inspire Leadership, Foster Values: Donate to Scouting
When you give to Scouting, you are making it possible for young people to have extraordinary opportunities that will allow them to embrace their true potential and become the remarkable individuals they are destined to be.
Donate Today