The 7 Most Amazing Lego Dimensions Expansion Packs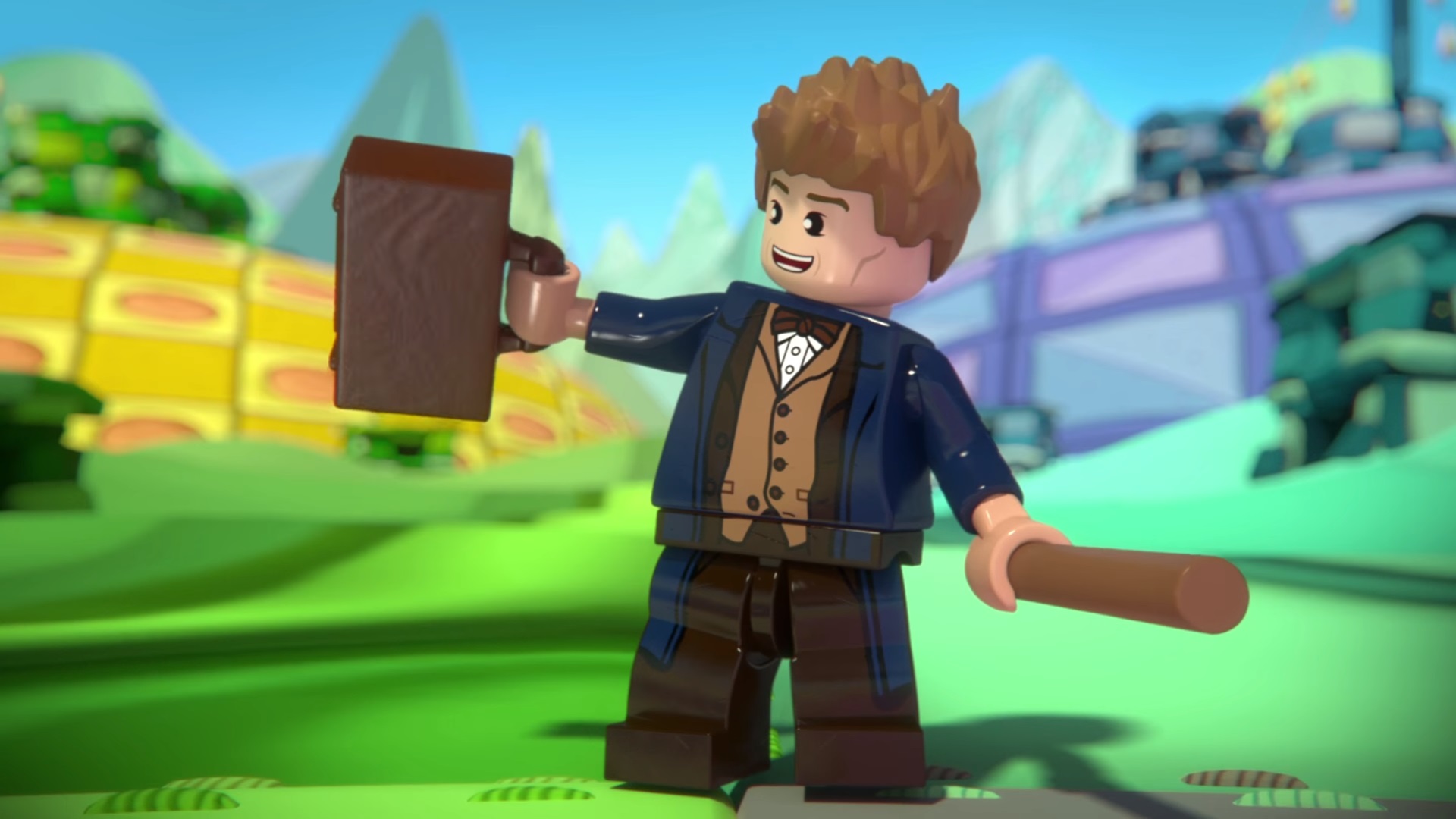 Lego Dimensions was made for add-on packs. After the original game hit stores a year ago, about three dozen add-on packs have been released! Here are the best of them.
Fantastic Beasts and Where to Find Them (Story Pack)
With six levels of gameplay, this pack's a must-have, especially if you're a big J.K. Rowling fan. Along with Newt and Niffler, you get to build MACUSA, the Magical Congress of the United States of America. Niffler also transforms into Sinister Scorpion and Vicious Vulture. All told, you'll have a cornucopia of spells at your disposal as you and Newt play through the ups and downs of the big, magical holiday movie!
Portal 2 (Level Pack)
The Portal series is simply one of the greatest puzzle games, period. Here, you solve inter-dimensional Portal puzzles as you help Chell escape the laboratory. It doesn't get much more fun than this.
Back to the Future (Level Pack)
Travel back in time to 1950s Hill Valley with Lego Marty McFly and the DeLorean time machine. (Putting together that Lego vehicle is a total good time.) You can see some of the shenanigans in this trailer with the real Doc Brown.
Scooby Doo (Team Pack)
Moving around in Scooby's world is a thrill. But don't think the included van is just for Scooby's area. You can use the water cannon in the Aquaman pack, too. And the Scooby Snack unleashes a big dog breath fire!
Ghostbusters (Level Pack)
Even though it's on the short side, this level pack is much better than the Ghostbusters console game that Activision released around the time of the new movie's release. The Etco-1 is a joy to build because it's so detailed, and you use it to travel to battle Gozer and Staypuft. You can play as any Ghostbuster, too, once you complete the level. A lot of thought when into this one!
Dr. Who (Level Pack)
You'll love this even if you're not a Whovian. In the "Adventure in Space and Time" level, you can play as all 12 Doctors and the War Doctor, too. K-9, the mechanical dog, is actually your vehicle. In this, one of the longer level packs, many robotic Dalek mutants can come at you at once. So be prepared for battle!
Midway Arcade (Level Pack)
Man, is this one creative! You're a boy who saves the world with a spy car and t-shirts that give you crazy powers. You get to unlock a mammoth 20 Midway games from the arcade era, too! But maybe the coolest thing is shooting down Space Invaders in a 3D (not 2D) world.
Inspire Leadership, Foster Values: Donate to Scouting
When you give to Scouting, you are making it possible for young people to have extraordinary opportunities that will allow them to embrace their true potential and become the remarkable individuals they are destined to be.
Donate Today