Check Out Spring's Coolest Games and Gaming Gear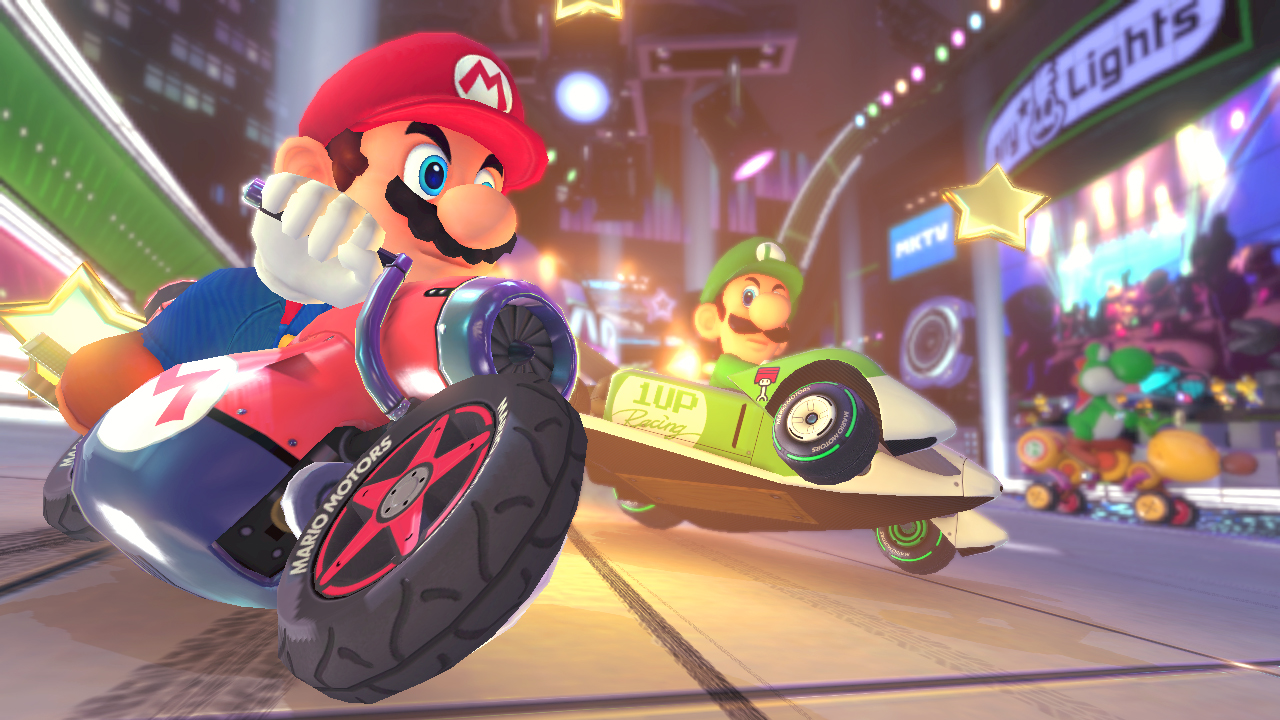 It's always the season for gaming, but this Spring is an especially prolific time as gamemakers are releasing some of their very best games and gaming gear. Here are some of the best gaming gems at the moment!
_________________________________________________________________________
Mario Kart 8 Deluxe
This racing remake for the new Nintendo Switch will make you want to speed wildly all over again — even if you enjoyed it on the Wii U. Mario Kart 8 Deluxe includes all the downloadable content from the Wii U version, new characters from Splatoon and the Urchin Underpass Battle course. There are also five battle modes, including the epic Balloon Battle. And you can carry two items at once to thrash your pesky enemy racers. New to the game? Smart steering helps you stay on course. Packed full of Nintendo's cute, recognizable and powerful characters, it's the most personality-driven Mario Kart game ever.
What Remains of Edith Finch
What a superbly crafted game that's deeply story-oriented. In this PS4 offering, a young woman walks up a long and winding road, returning to her parents' empty house. There, she finds various mysteries to solve. It's all a little scary, but never terrifying. Along the way, you'll feel a lot of empathy for what makes a family and an individual strong or quirky. Plus, you'll become everything from a sea monster to an owl. Flying above the snow as that owl feels oh, so real. What a wonderful experience highlighted by a narrator that tells such a compelling story — each and every step along the way! It's simply one of the year's best experiences.
PaRappa The Rapper Remastered
This new version of one craziest games for the original Playstation will have you laughing throughout. As you play as the floppy-eared dog with a crush on a daisy, you'll dance through reggae, rock and rap songs. It's the brainchild of a Japanese pop star, so the music is terrific. Trust me, as PaRappa hits a new generation of game players, everyone will be singing "Butter. Butter. Butter joins the bowl."
Cloud Revolver S Headset
Most gaming headsets have a thick, wired box that helps them achieve the wonders of Dolby 7.1 sound. The Cloud Revolver S does away with that annoyance to make your gaming experience more comfortable. In other words, it actually feels fine on your head, not like a helmet with something pulling on it. The Cloud Revolver S also sports soft, memory foam cups, a detachable, noise-canceling mic and studio grade sound. Good stuff all around!
Everything
If playing in a dream-like environment can make you a better person, Everything just might do the job. In this slightly off-kilter world, the British narrator has a dry wit. Whether you're a bear or a peacock or any living form, you flop around, head over heels in this enchanting world. And though it seems crazy at first, the levels of magnification from a human view or a beetle's eye view make you feel part of the world. And once you feel part of it, you feel closer to it, vested in everything that happens. In this bright environment of exploration, you'll find many joys, not the least of which is the soft, soothing music.
Snake Pass
Here's an indie game for all consoles that recalls the best of colorful platformers, everything from Crash Bandicoot to Skylanders. As Noodle the affable snake, you slither, swish, slide, coil and climb through four worlds and 15 levels. Noodle's accompanied by his pal and partner Doodle the hummingbird, who's there to help you out, including lifting you with her tiny talons. The goal is to move through a carnival of puzzles while collecting gems and heading through a gate to the next stage. With each level, the puzzles become harder and harder. Doodle comes to your aid, but it's up to you to figure things out and become victorious. Unfortunately, the camera is a pretty big issue here, making me dizzy at times. Still, Snake Pass offers a new way of gameplay that's really fascinating.
Inspire Leadership, Foster Values: Donate to Scouting
When you give to Scouting, you are making it possible for young people to have extraordinary opportunities that will allow them to embrace their true potential and become the remarkable individuals they are destined to be.
Donate Today