Inside the March 2018 issue
Here's what you'll find inside the March 2018 issue of Boys' Life magazine. Remember, many articles are only available to subscribers and are not available online.
Please visit Boyslife.org/subscribe to subscribe to the print or digital editions of Boys' Life magazine.
---
MARCH 2018 FEATURES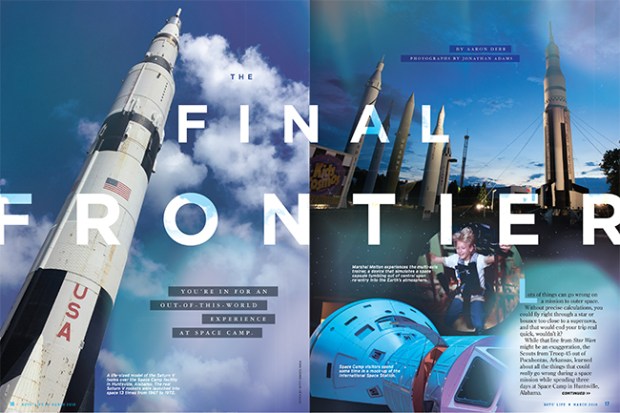 The Final Frontier
You're in for an out-of-this-world experience at Space Camp.
• Enter for a chance to win a week at Space Camp
---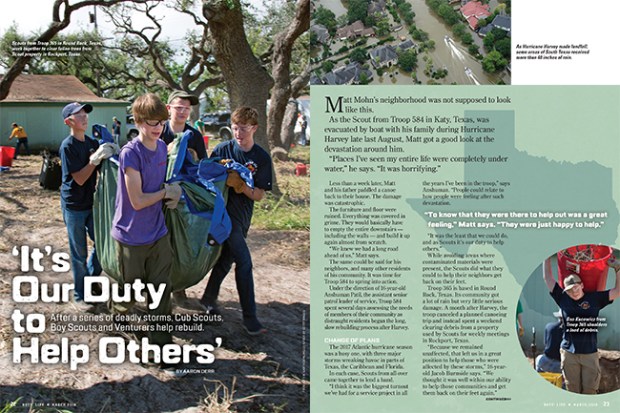 'It's Our Duty to Help Others'
After a series of deadly storms, Cub Scouts, Boy Scouts and Venturers help rebuild.
---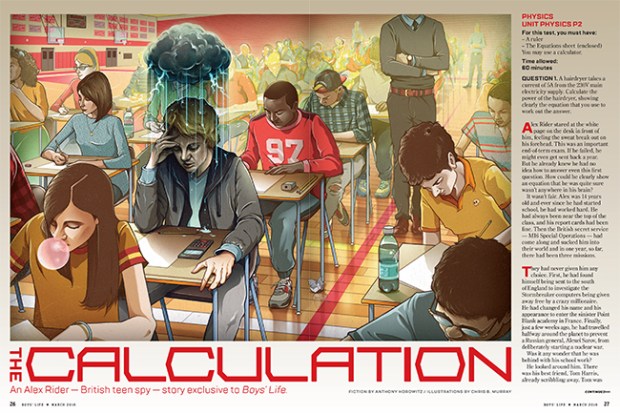 Fiction: The Calculation
An Alex Rider — British teen spy — story exclusive to Boys' Life.
• Read The Calculation and other great fiction
---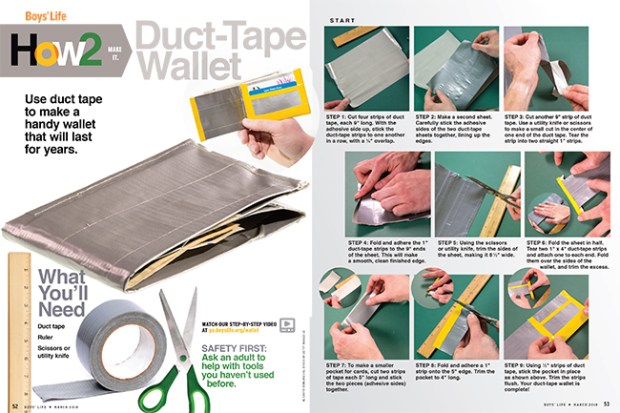 BL How To: Make a Duct-Tape Wallet
Use duct tape to make a handy wallet that will last for years.
• Watch our step-by-step video to learn how to make a duct-tape wallet
---
ONLY IN OUR BOY SCOUT EDITION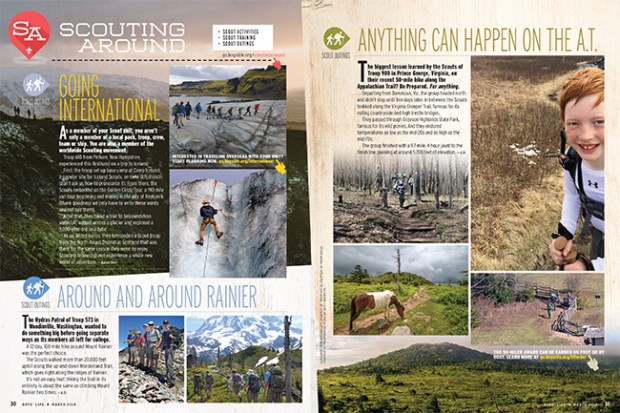 Scouting Around
Living History: Interested in the past? You can find living history presentations in lots of different places.
• Visit the Scouting Around blog
---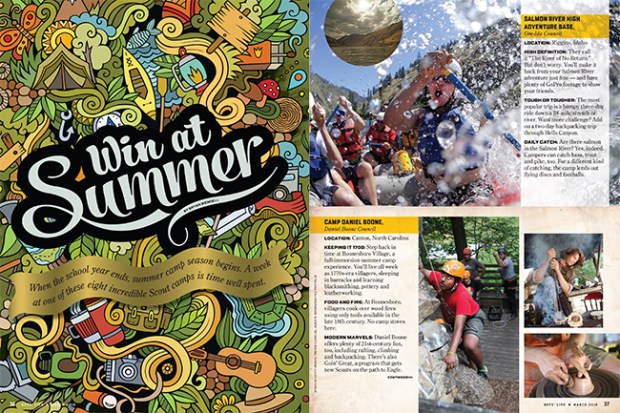 Win at Summer
When the school year ends, summer camp season begins. A week at one of these eight incredible Scout camps is time well spent.
• 8 incredible Scout camps for Summer 2018
---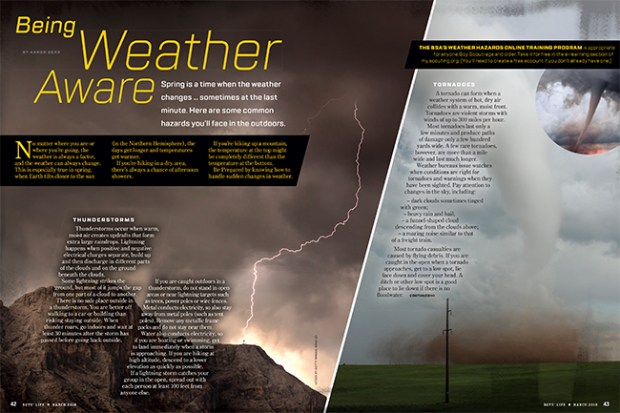 Being Weather Aware
Spring is a time when the weather changes … sometimes at the last minute. Here are some common hazards you'll face in the outdoors.
---
ONLY IN OUR CUB SCOUT EDITION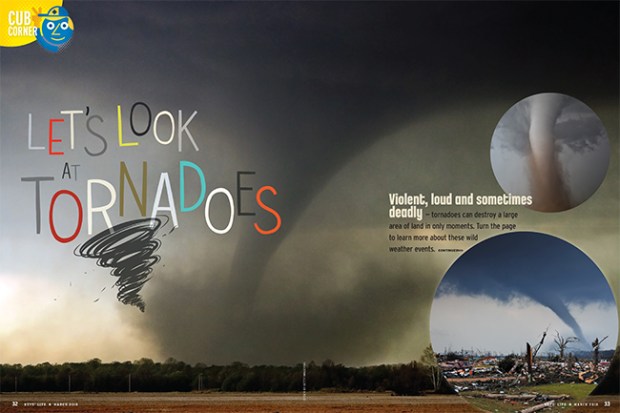 Let's Look at Tornadoes
Read it! Color it! Get it all in this special Cub Scout section.
---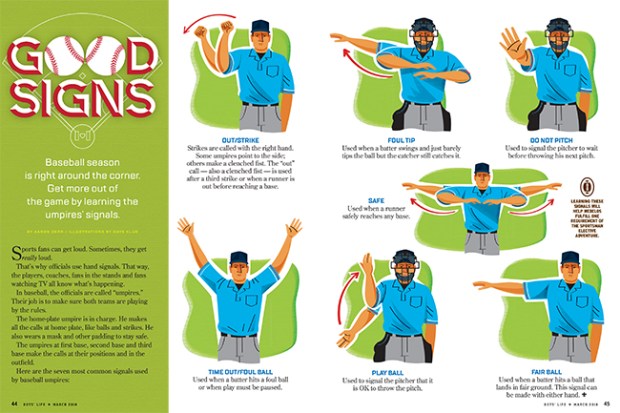 Good Signs
Baseball season is right around the corner. Get more out of the game by learning the umpires' signals.
• 7 umpire signals every baseball fan needs to know
---
AND MORE!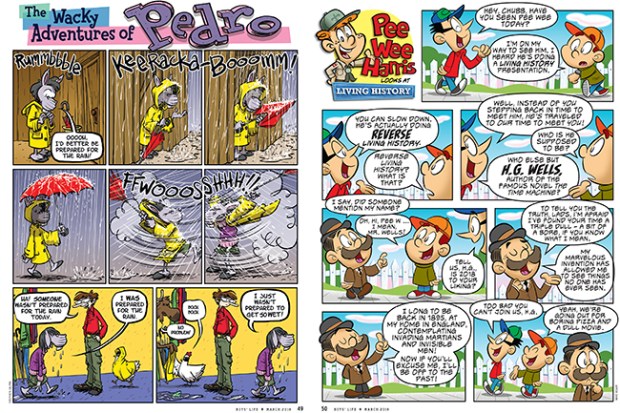 Look for the regular score of comics, jokes, games, Scouts in Action, Tradin' Post and more! Only in the March 2018 issue of Boys' Life!
• The Wacky Adventures of Pedro
• Pee Wee Harris
• Scouts in Action
• More S.I.A.
---
Inspire Leadership, Foster Values: Donate to Scouting
When you give to Scouting, you are making it possible for young people to have extraordinary opportunities that will allow them to embrace their true potential and become the remarkable individuals they are destined to be.
Donate Today