Inside the June 2018 issue
Here's what you'll find inside the June 2018 issue of Boys' Life magazine. Remember, many articles are only available to subscribers and are not available online.
Please visit Boyslife.org/subscribe to subscribe to the print or digital editions of Boys' Life magazine.
---
JUNE 2018 FEATURES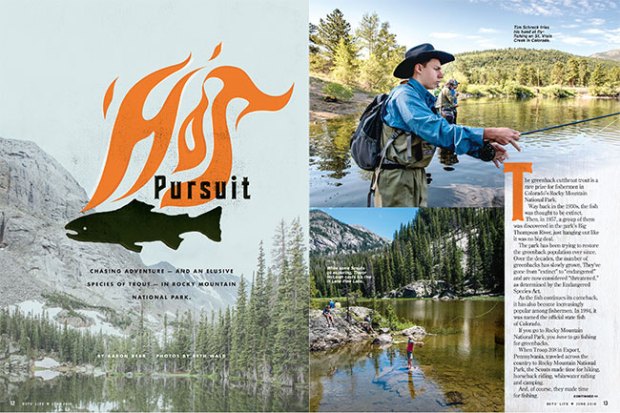 Hot Pursuit
Chasing adventure — and an elusive species of trout — in Rocky Mountain National Park.
• Photo gallery of Troop 208 in the Rocky Mountains
---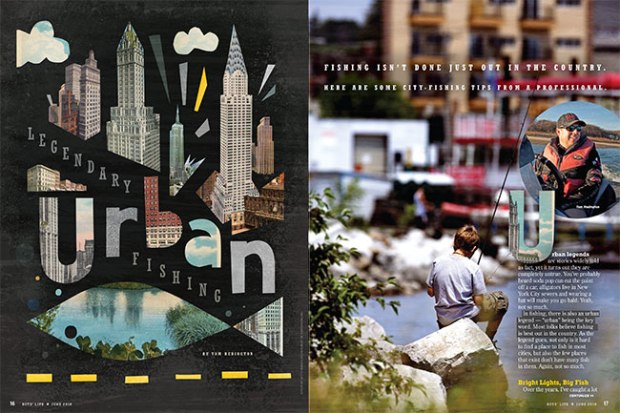 Legendary Urban Fishing
Fishing isn't done just out in the country. Here are some city-fishing tips from a professional.
• Visit fishing.scoutlife.org for more fishing tips
---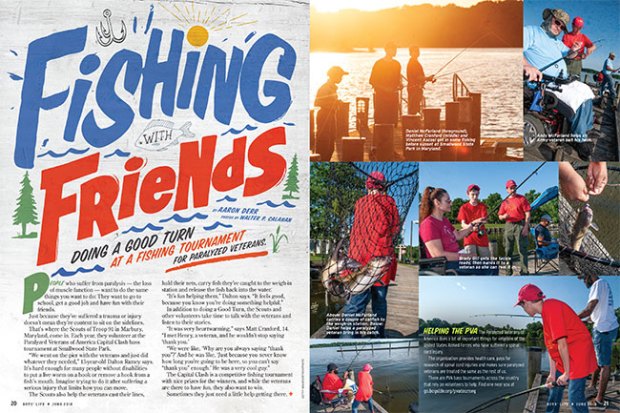 Fishing With Friends
Do a Good Turn by lending a helping hand at a fishing tournament for paralyzed veterans.
---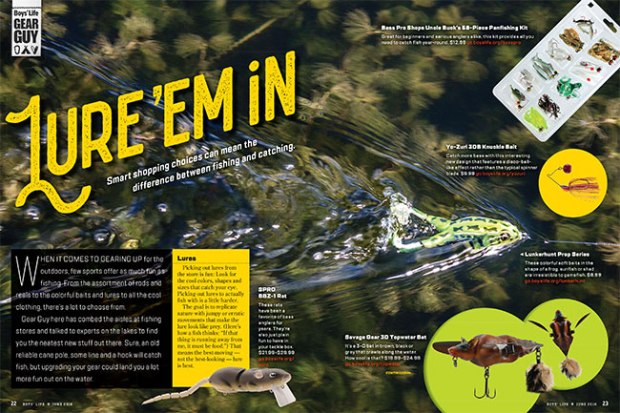 Gear Guy: Lure 'Em In
Smart shopping choices can mean the difference between fishing and catching.
---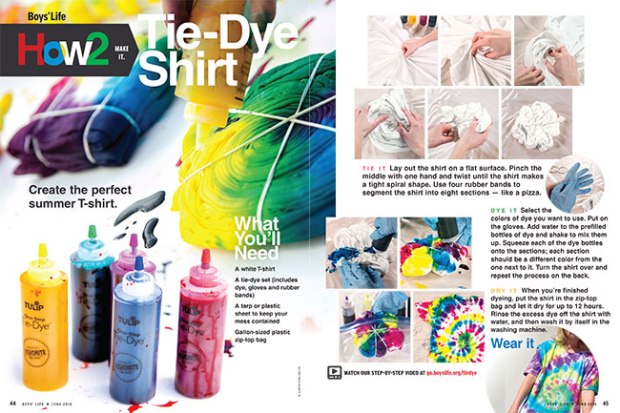 BL How To: Make a Tie-Dye Shirt
Create the perfect summer T-shirt.
• How to make a tie-dye T-shirt
---
ONLY IN OUR BOY SCOUT EDITION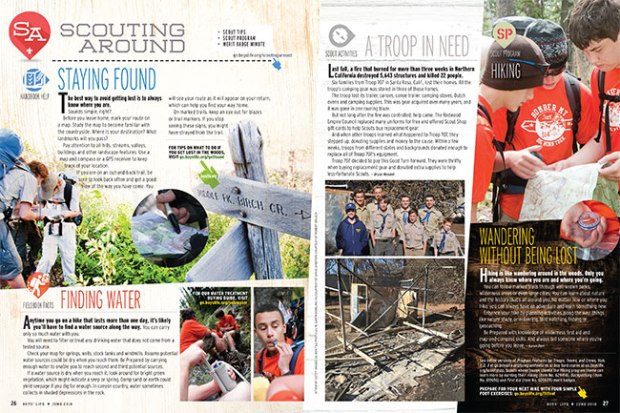 Scouting Around
Hiking: Hiking is like wandering around in the woods. Only you always know where you are and where you're going.
• Visit the Scouting Around blog
---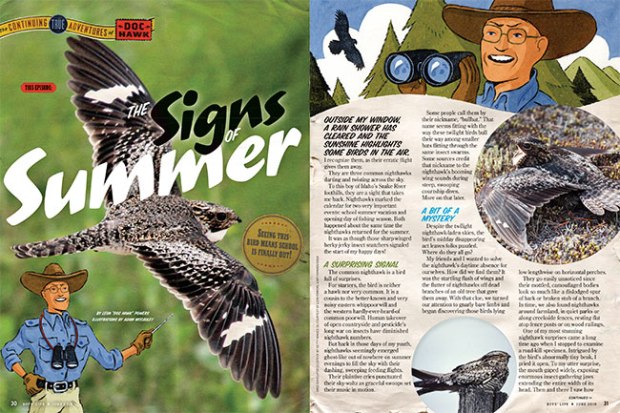 Doc Hawk: The Signs of Summer
Seeing this bird means school is finally out!
---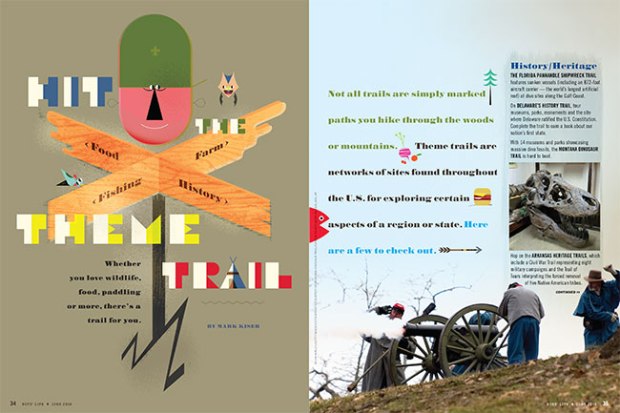 Hit the (Theme) Trail
Whether you love wildlife, food, paddling or more, there's a trail for you.
---
ONLY IN OUR CUB SCOUT EDITION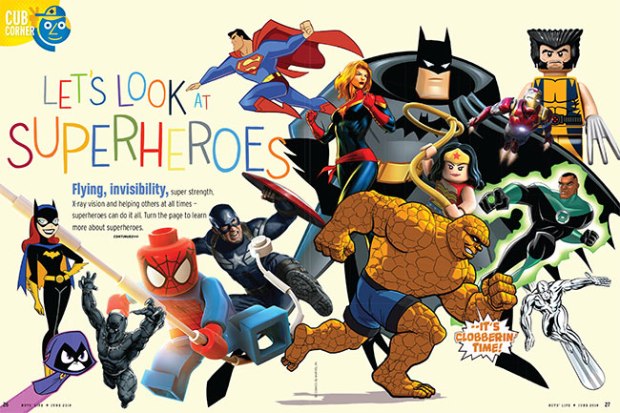 Let's Look at Superheroes
Read it! Color it! Get it all in this special Cub Scout section.
---
AND MORE!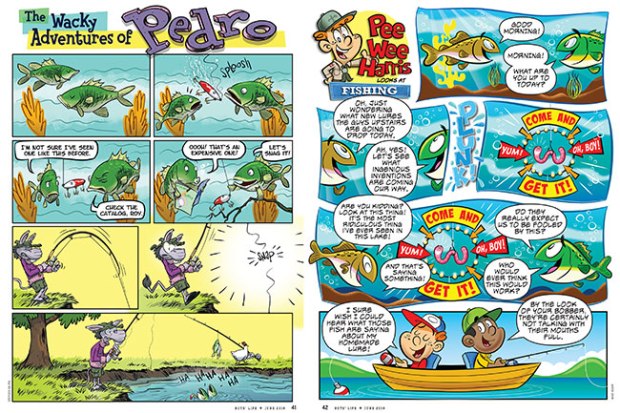 Look for the regular score of comics, jokes, games, Scouts in Action, Tradin' Post and more! Only in the June 2018 issue of Boys' Life!
• The Wacky Adventures of Pedro
• Pee Wee Harris
• Tales From the Campfire
• Scouts in Action
• More S.I.A.
---
Inspire Leadership, Foster Values: Donate to Scouting
When you give to Scouting, you are making it possible for young people to have extraordinary opportunities that will allow them to embrace their true potential and become the remarkable individuals they are destined to be.
Donate Today