Inside the July 2019 Issue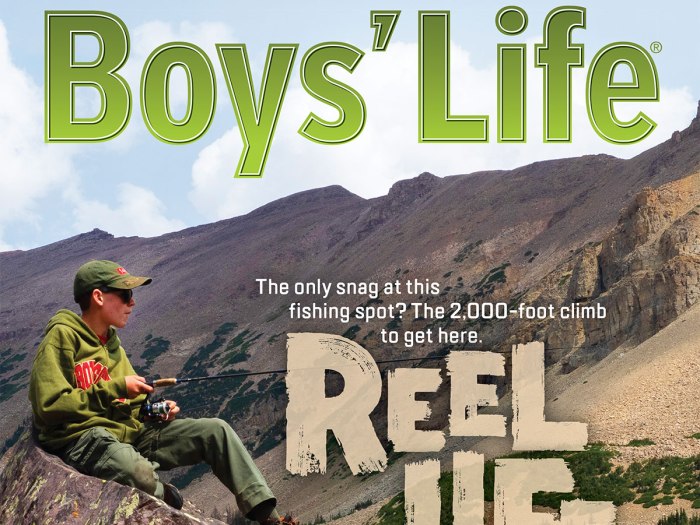 Here's what you'll find inside the July 2019 issue of Boys' Life magazine. Remember, many articles are only available to subscribers and are not available online.
Please visit scoutlife.org/subscribe to subscribe to the print or digital editions of Boys' Life magazine.
---
JULY 2019 FEATURES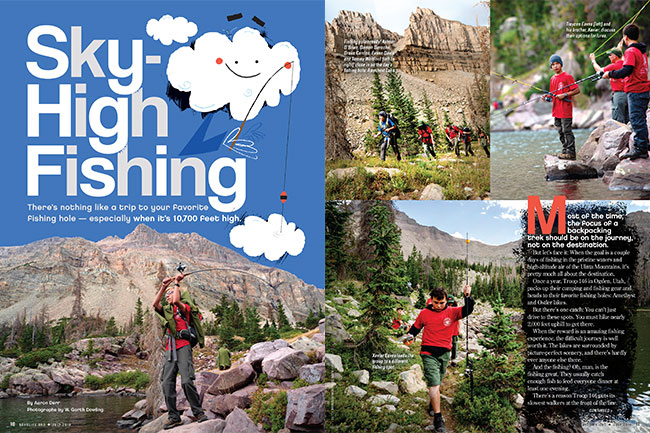 Sky-High Fishing
There's nothing like a trip to your favorite fishing hole — especially when it's 10,700 feet high.
---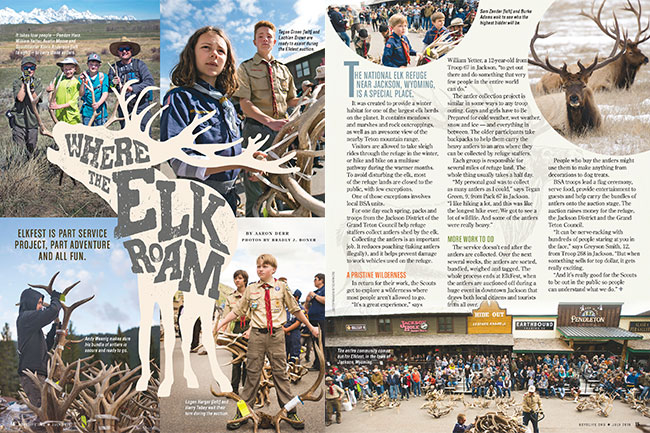 Where the Elk Roam
Elkfest is part service project, part adventure and all fun.
---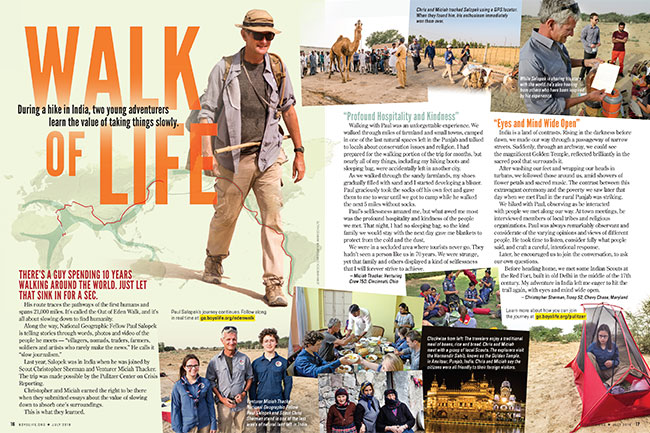 Walk of Life
During a hike in India, two young adventurers learn the value of taking things slowly.
---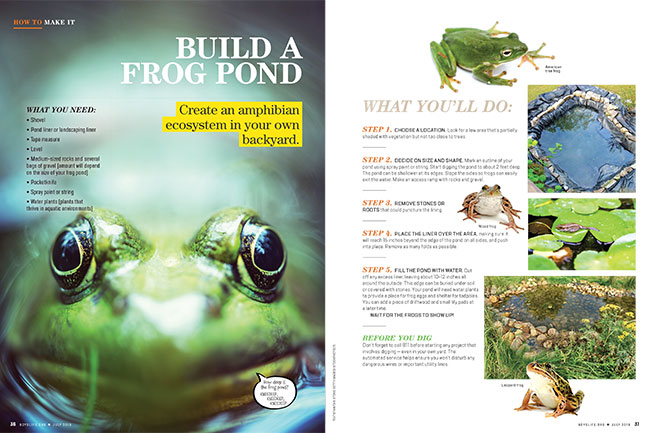 BL How To: Make a Frog Pond
Create an amphibian ecosystem in your own backyard.
• How to Build a Frog Pond in Your Backyard
---
ONLY IN OUR BOY SCOUT EDITION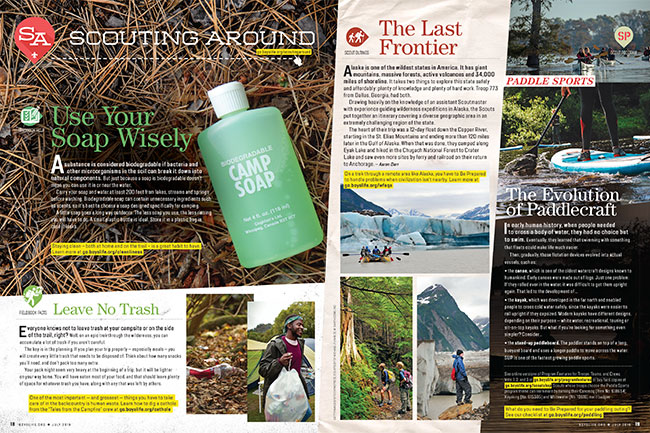 Scouting Around: The Evolution of Paddlecraft
In early human history, when people needed to cross a body of water, they had no choice but to swim. Eventually, they learned that swimming with something that floats could make life much easier.
• Visit the Scouting Around blog
---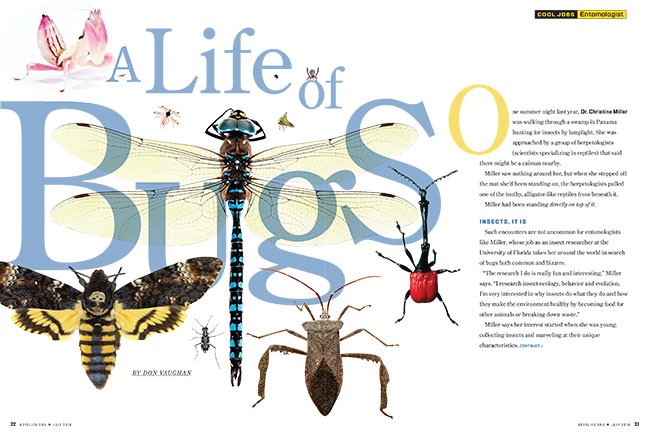 Cool Jobs: Entomologist
A life of bugs.
---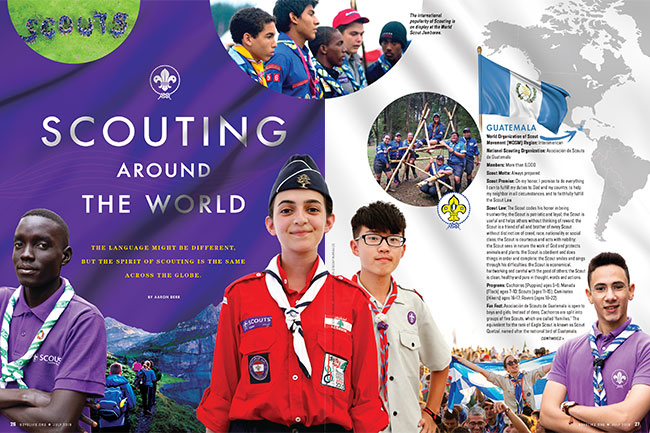 Scouting Around the World
The language might be different, but the spirit of Scouting is the same across the globe.
---
ONLY IN OUR CUB SCOUT EDITION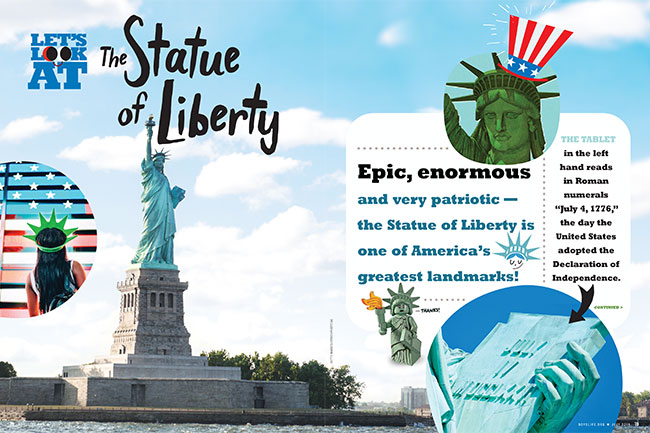 Let's Look at the Statue of Liberty
Read it! Color it! Get it all in this special Cub Scout section.
---
AND MORE!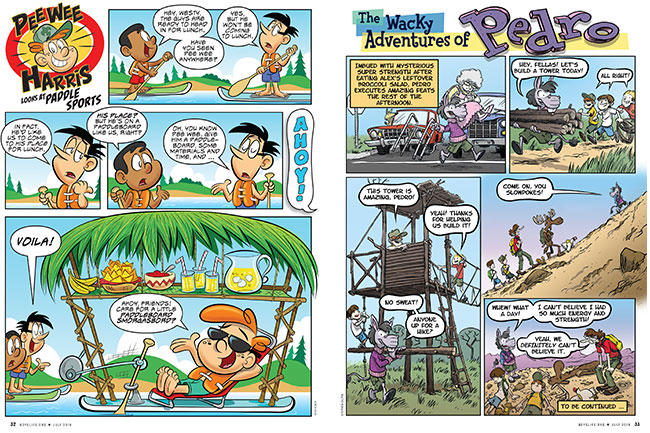 Look for the regular score of comics, jokes, games, Scouts in Action, Tradin' Post and more! Only in the July 2019 issue of Boys' Life!
• The Wacky Adventures of Pedro
• Pee Wee Harris
• Tales From the Campfire
• Scouts in Action
• More S.I.A.
Inspire Leadership, Foster Values: Donate to Scouting
When you give to Scouting, you are making it possible for young people to have extraordinary opportunities that will allow them to embrace their true potential and become the remarkable individuals they are destined to be.
Donate Today