Inside the January-February 2023 Issue
Here's what you'll find inside the January-February 2023 issue of Scout Life magazine. Remember, many articles are only available to subscribers and are not available online.
Please visit scoutlife.org/subscribe to subscribe to the print or digital editions of Scout Life magazine.
---
JANUARY-FEBRUARY 2023 FEATURES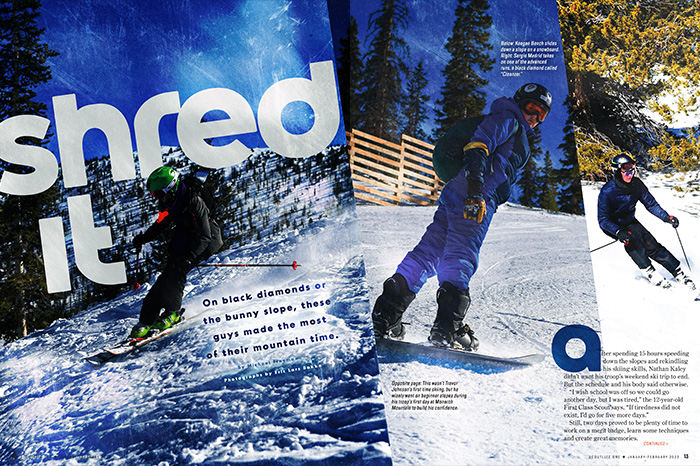 SHRED IT
On black diamonds or the bunny slope, these guys made the most of their mountain time.
• Colorado Scouts Conquer Slopes on Ski Weekend
---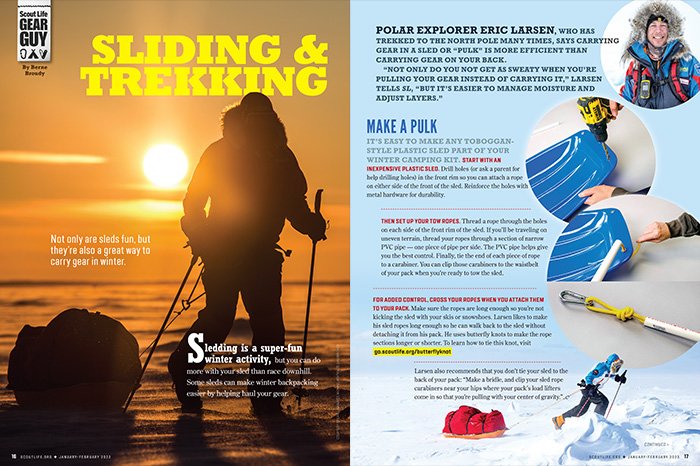 GEAR GUY: SLIDING AND TREKKING
Not only are sleds fun, but they're also a great way to carry gear in winter.
• How to Use a Sled to Make a Pulk for Backpacking in the Snow
---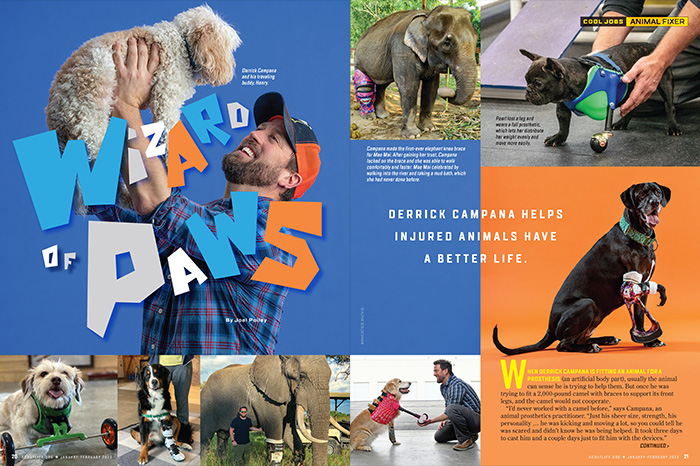 COOL JOBS: ANIMAL FIXER
The Wizard of Paws Derrick Campana helps injured animals have a better life.
---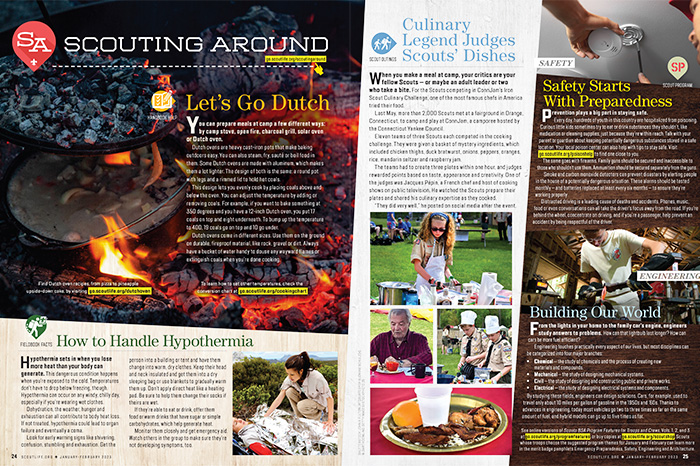 SCOUTING AROUND: BUILDING OUR WORLD
From the lights in your home to the family car's engine, engineers study answers to problems.
• Visit the Scouting Around blog
---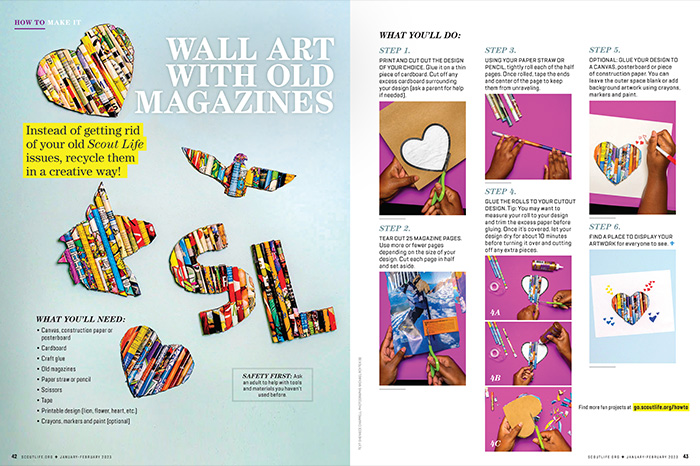 SL HOW TO MAKE IT: WALL ART WITH RECYCLED MAGAZINES
Instead of getting rid of your old Scout Life issues, recycle them in a creative way!
• How to Use Old Magazines to Make Wall Art
---
AND MORE!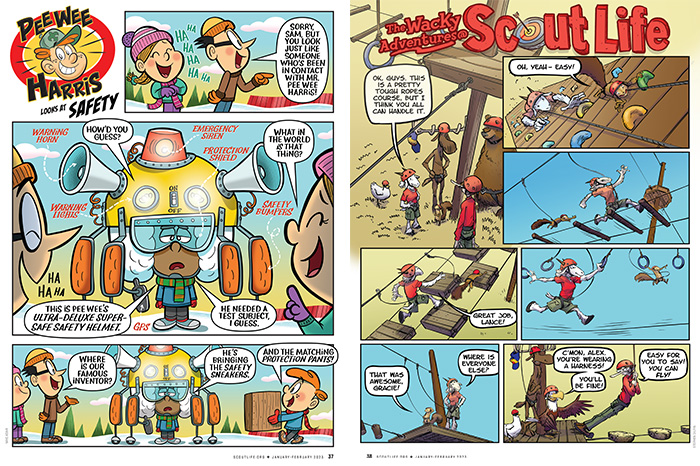 Look for the regular score of comics, jokes, games, Scouts in Action and more! Only in the January-February 2023 issue of Scout Life!
• Wacky Adventures
• Pee Wee Harris
• Scouts in Action
• More S.I.A.
Inspire Leadership, Foster Values: Donate to Scouting
When you give to Scouting, you are making it possible for young people to have extraordinary opportunities that will allow them to embrace their true potential and become the remarkable individuals they are destined to be.
Donate Today