Inside the August 2023 Issue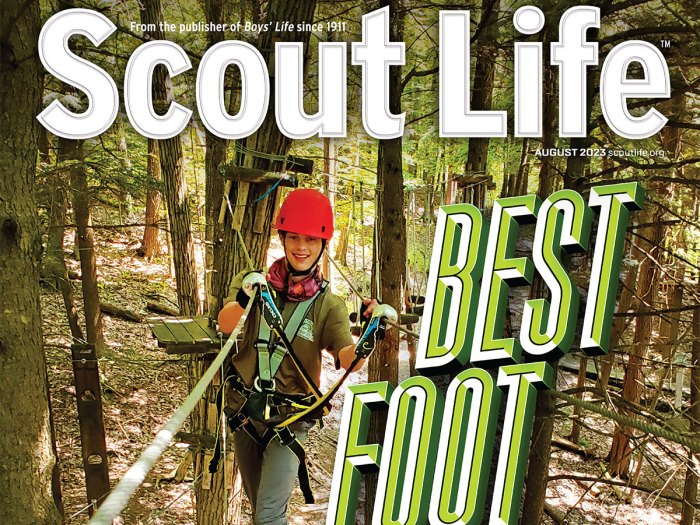 Here's what you'll find inside the August 2023 issue of Scout Life magazine. Remember, many articles are only available to subscribers and are not available online.
Please visit scoutlife.org/subscribe to subscribe to the print or digital editions of Scout Life magazine.
---
AUGUST 2023 FEATURES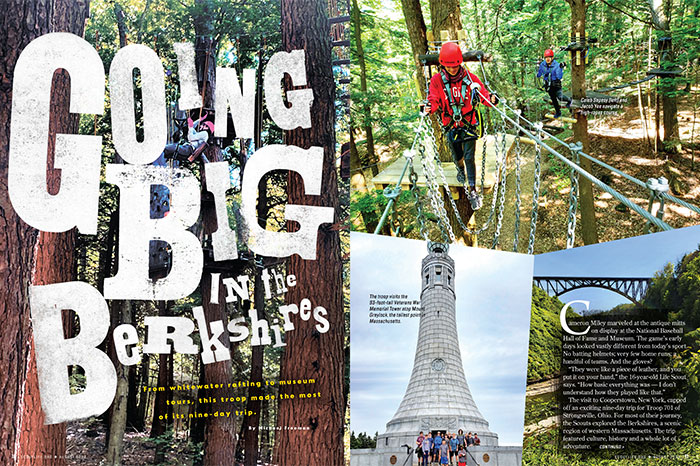 GOING BIG IN THE BERKSHIRES
From whitewater rafting to museum tours, this troop made the most of its nine-day trip.
• Troop Makes the Most of Its Trip to the Berkshires
---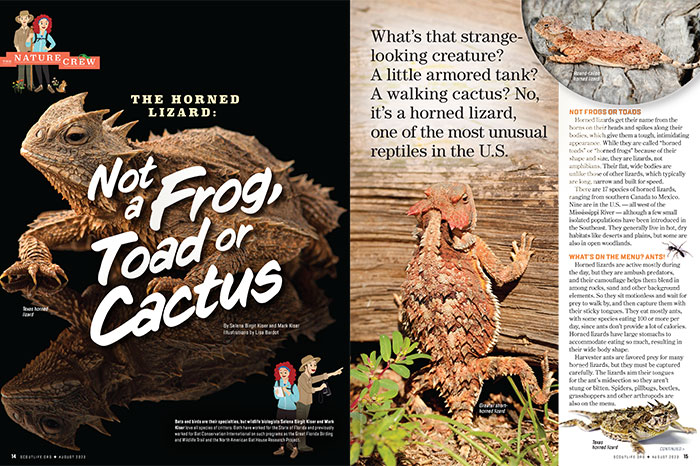 THE NATURE CREW: THE HORNED LIZARD: NOT A FROG, TOAD OR CACTUS
What's that strange-looking creature? It's a horned lizard, one of the most unusual reptiles in the U.S.
• Discover the Cool, Unusual Horned Lizard
---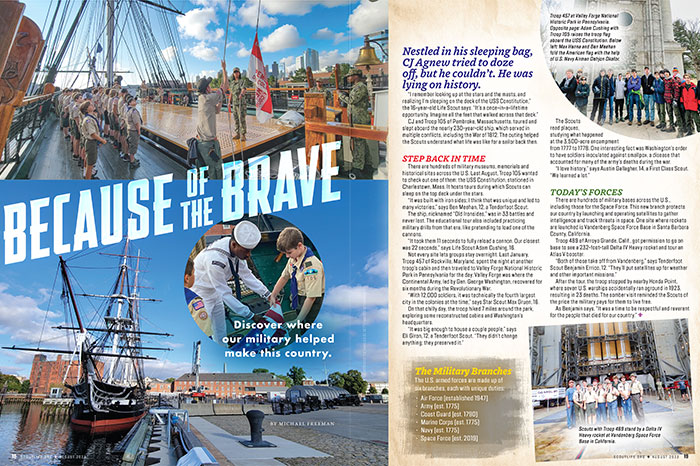 BECAUSE OF THE BRAVE
Discover where our military helped make this country.
• Scouts Check Out Military Sites Across the U.S.
---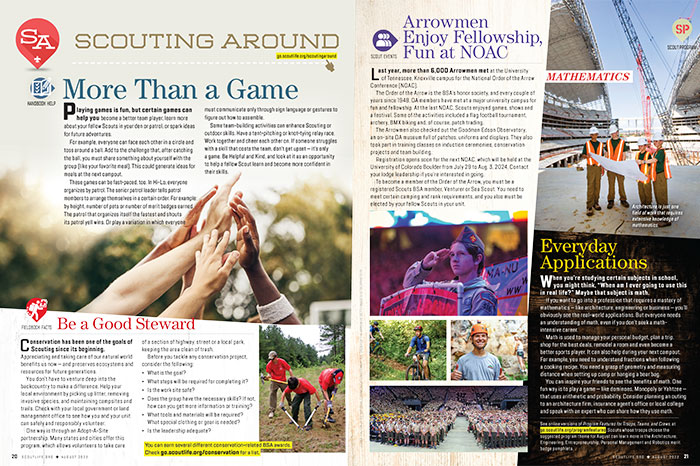 SCOUTING AROUND: EVERYDAY APPLICATIONS
When you're studying certain subjects in school, you might think, "When am I ever going to use this in real life?"
• Visit the Scouting Around blog
---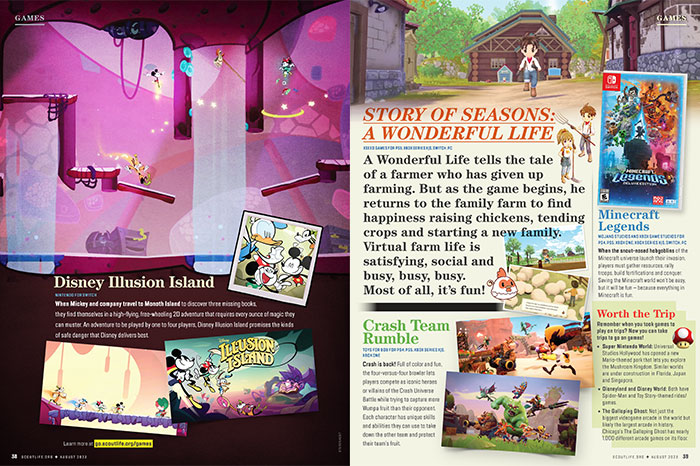 GAMES
High-flying adventure from Disney, plus virtual farm life and more fun from Minecraft.
• Summer 2023 Videogames: Disney Illusion Island, Crash Team Rumble and More!
---
AND MORE!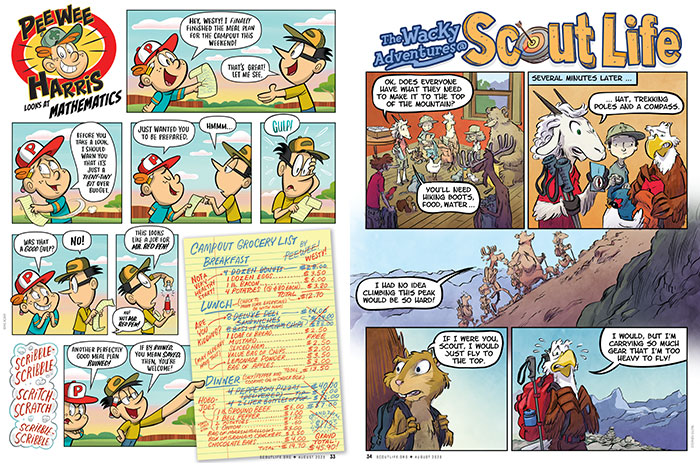 Look for the regular score of comics, jokes, games, Scouts in Action and more! Only in the August 2023 issue of Scout Life!
• Wacky Adventures @Scout Life
• Pee Wee Harris
• Scouts in Action
• More S.I.A.
Inspire Leadership, Foster Values: Donate to Scouting
When you give to Scouting, you are making it possible for young people to have extraordinary opportunities that will allow them to embrace their true potential and become the remarkable individuals they are destined to be.
Donate Today