Reduce sweating in your lifejacket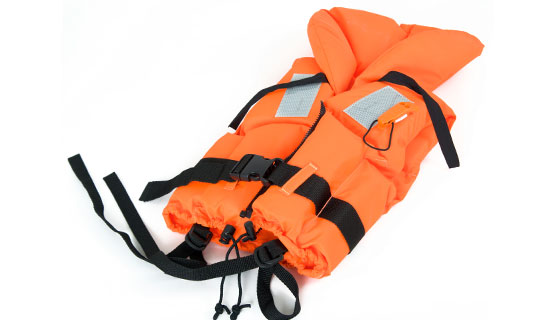 Q. My family has a great sit-on-top kayak and I love paddling it around the lake in the summer but my parents make me wear a lifejacket and my back gets totally sweaty and gross. Please help me!
— Sweaty Seth, Loudon, Tenn.
A. Don't worry Seth, this is a common problem among kayakers in hot climates. I call it the 'sweaty back syndrome.' Obviously you'll always wear a lifejacket. So, first off, the bad news: You're going to get sweaty on a hot day while wearing your lifejacket. Sorry, you just are.
But the good news is there are a few things you can do about it. One, try wearing a light-colored moisture-wicking performance tee (like Nike's Dri-Fit, Under Armour or Capilene by Patagonia) that'll move the sweat away from your skin. Of course a simple wet cotton teeshirt works really well too. When you get hot, hop in the water for a quick dip. Once you're wet, the water evaporating off your teeshirt will help keep you cool.
There are also a couple new lifejackets on the market with mesh panels on the back that help keep you cool. One good one is the NRS Clearwater Mesh Back PFD ($70; www.nrsweb.com). Probably the coolest one (sorry to be so punny) I've seen is the Astral V-Eight ($109; www.astralbuoyancy.com) which has a mesh back plus air channels for improved ventilation that effectively reduce the skin-on-lifejacket contact by up to 70 percent.
---
Ask the Gear Guy
Not sure which gear to buy? Need tips for maintaining your equipment?
Click here to send in your questions for the Gear Guy
. Selected questions will be answered here and in the printed magazine.
---
Inspire Leadership, Foster Values: Donate to Scouting
When you give to Scouting, you are making it possible for young people to have extraordinary opportunities that will allow them to embrace their true potential and become the remarkable individuals they are destined to be.
Donate Today