Wear cowboy boots on a hike?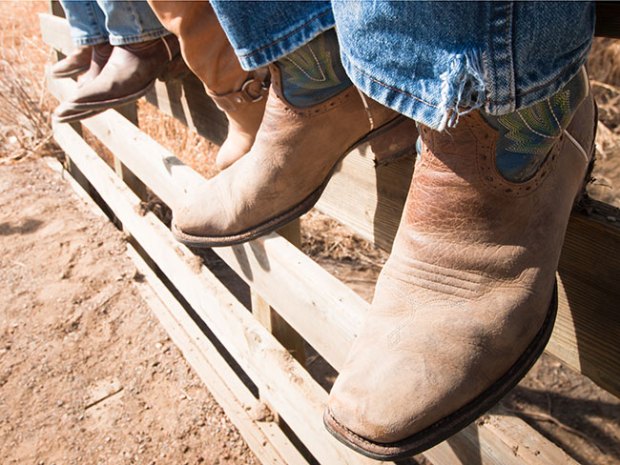 Q. Is it OK to wear cowboy boots on a hike? I have a pair that is very comfortable.
— B.J. the Cowboy, LeHigh Acres, Florida
Interesting question. I've definitely never been asked that one before. Cowboy boots are not the ideal type of footwear for hiking. Yes, cowboys wear them, but they also probably spend more time riding horses than hiking.
The main problems with cowboy boots are the tall heel and the lack of traction, both of which could spell trouble and instability on tricky, rocky or slippery terrain. Also, since most cowboy boots have very little cushioning, your feet probably will not be too happy after a few miles on the trail.
I'd say you're much better off leaving the cowboy boots at home and instead wearing a pair of light hiking boots or trail runners with good cushioning and traction.
---
Ask the Gear Guy
Not sure which gear to buy? Need tips for maintaining your equipment?
Click here to send in your questions for the Gear Guy
. Selected questions will be answered here and in the printed magazine.
---
Inspire Leadership, Foster Values: Donate to Scouting
When you give to Scouting, you are making it possible for young people to have extraordinary opportunities that will allow them to embrace their true potential and become the remarkable individuals they are destined to be.
Donate Today