How to fix a broken zipper on your sleeping bag or tent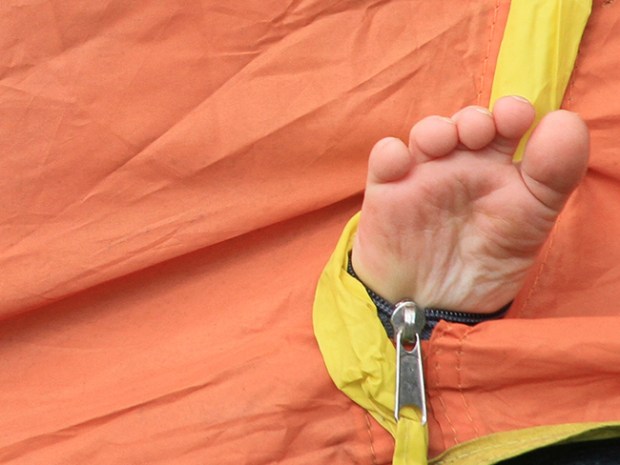 Q. My sleeping bag zippers always break off. This is my second sleeping bag that broke and I don't have any extra money to keep buying a new one over and over again. PLEASE HELP!!
— Zipperless Zaragoza, Dumfries, Va.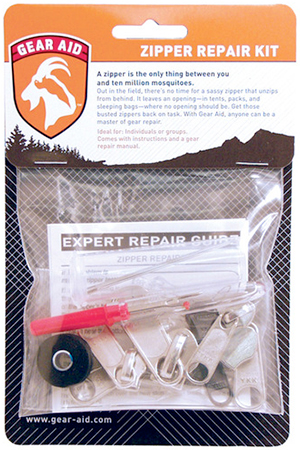 A. Wow, Mr. Zaragoza, that does sound like a problem. But there's no reason to shout — I can hear you fine.
OK, just because you're having problems with the zipper on your sleeping bag doesn't mean you need to throw it out and buy a new one. Same goes for bum zippers on a tent or a rain jacket. Simply try to fix it with a repair kit like the Gear Aid Zipper Repair Kit ($10; mcnett.com). It comes with several replacement zipper pulls and repair tools, plus a short manual on how to fix your zipper. That should do the trick for you.
When you're on an extended camping/hiking trip, it's also a good idea for you or someone else in your troop to carry a zipper repair kit like this because a broken tent zipper can turn into a pretty big problem on the trail.
Learn more about zipper repair in this short video from McNett:
---
Ask the Gear Guy
Not sure which gear to buy? Need tips for maintaining your equipment?
Click here to send in your questions for the Gear Guy
. Selected questions will be answered here and in the printed magazine.
---
Inspire Leadership, Foster Values: Donate to Scouting
When you give to Scouting, you are making it possible for young people to have extraordinary opportunities that will allow them to embrace their true potential and become the remarkable individuals they are destined to be.
Donate Today