How to Buy the Best Compass or GPS Receiver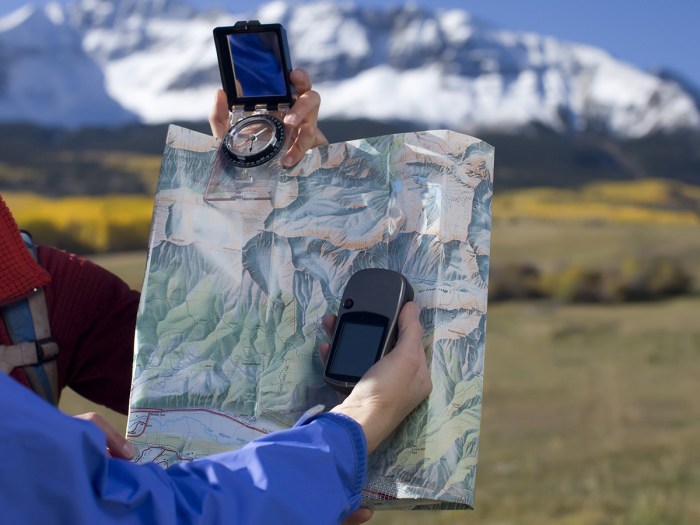 Navigation is one of the most important wilderness skills you can develop. While some people seem to have a natural sense of direction, the only way to be certain you don't get lost is to use a reliable compass or global-positioning system (commonly known by the letters GPS) receiver.
The problem is: With so many different types of navigation products, it's hard to know what you need and what you don't. Not to worry! The Gear Guy is here to help.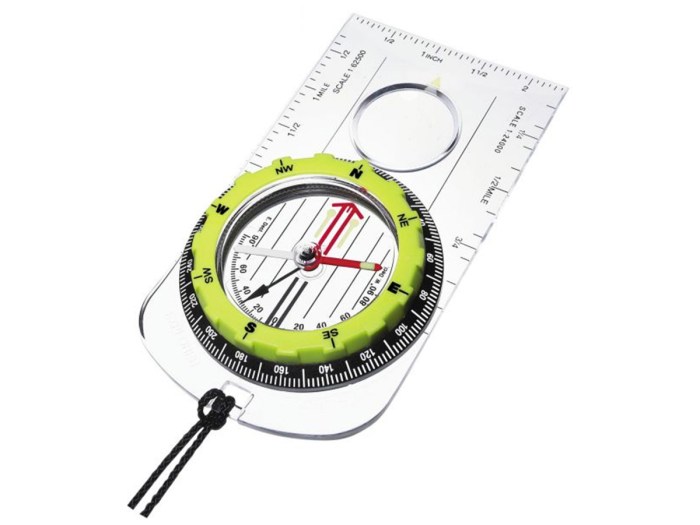 COMPASS
Earth is like a big magnet. So wherever you are — atop a mountain or in the middle of the ocean — your compass will always point toward Earth's magnetic North Pole. That provides you a reliable direction that can help you get home.
Here's how it works: A compass has a super-light magnetized metal needle that spins freely and is always attracted to, and pointing toward, the magnetic North Pole. The baseplate is usually transparent and includes a ruler, which is handy for reading and measuring distances on maps. A rotating ring on the top of the compass, called a bezel or azimuth ring, marks the direction you plan to travel.
A basic compass costs between $12 and $25. More advanced compasses, at about $40 to $70, come with features like mirrors and magnifiers, which make navigation easier and improve accuracy. Some beginners find digital compasses easier to read. They don't have magnetic needles but still provide accurate readings thanks to tiny sensors that can locate the planet's magnetic fields. Of course, digital compasses require battery power, so if your batteries die in the backcountry you're outta luck. You can also find small compasses built in to watchbands or attached to zipper pulls. They're cool; just don't rely on them for accuracy.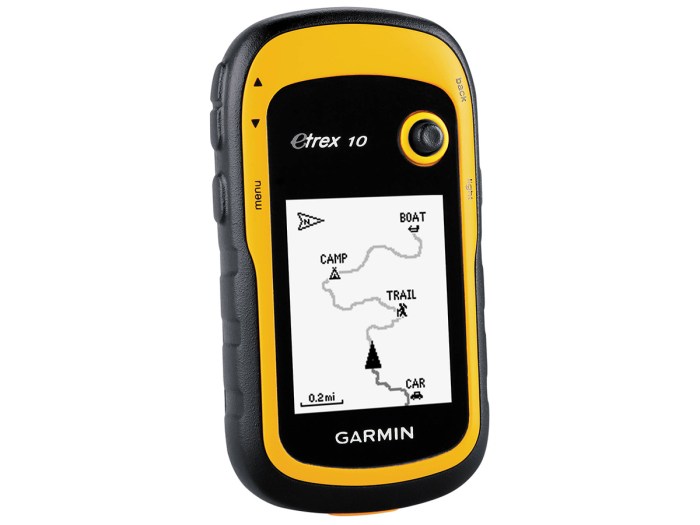 GPS RECEIVER
Flying high above the atmosphere, 31 GPS satellites orbit Earth. The U.S. military launched these satellites to help troops find their way, but now GPS is free for anyone to use.
All you need is a GPS receiver.
Here's how it works: That receiver tries to find at least four of those satellites. Once it finds them, it uses their positions to mathematically determine your location and even the direction you are moving. It's a complicated system, but most GPS receivers are simple to use. Just type in the coordinates of your destination, and the receiver will lead you there.
For some people, GPS receivers can be more user-friendly than compasses. But they are also much more expensive, starting around $90 and going way up from there to $500 or more. Also, they aren't foolproof. So always carry (and know how to use) a compass as a backup, just in case your GPS battery dies or the receiver conks out.
Most smartphones now have decent GPS capability, but when it comes to finding your way in the backcountry, a dedicated GPS receiver is the best choice. These receivers are more durable and weatherproof with long-lasting battery life. Most GPS units also have handy route-finding functions like setting waypoints so you can find your way back to camp or to a favorite fishing hole in the wilderness, and they easily keep track of your total miles traveled.
---
FUN WITH NAVIGATION
GPS units and compasses can be lifesavers. Here are two entertaining and challenging activities you can do to improve your navigation skills while having fun.
With a compass … ORIENTEERING. Known as the "thinking sport" or "cunning running"; orienteers use a map and compass to navigate/race their way through specially designed wilderness courses, scrambling over rocks, through forests and across streams to reach various checkpoints in the fastest possible time.
With GPS … GEOCACHING. Like a high-tech treasure hunt, geocaching uses GPS receivers to search for and locate hidden geocaches around the world. Stashed in hard-to-spot places, the caches are typically small waterproof containers with a logbook (to be signed by all who find it) and, sometimes, trinkets and toys for trading.
Inspire Leadership, Foster Values: Donate to Scouting
When you give to Scouting, you are making it possible for young people to have extraordinary opportunities that will allow them to embrace their true potential and become the remarkable individuals they are destined to be.
Donate Today