Inside the October 2018 Issue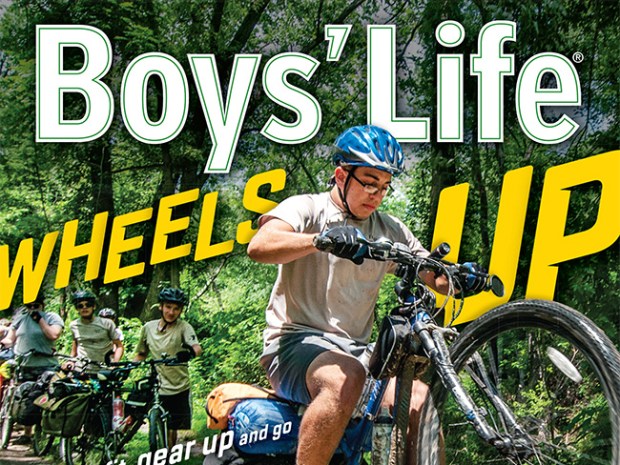 Here's what you'll find inside the October 2018 issue of Boys' Life magazine. Remember, many articles are only available to subscribers and are not available online.
Please visit Boyslife.org/subscribe to subscribe to the print or digital editions of Boys' Life magazine.
---
OCTOBER 2018 FEATURES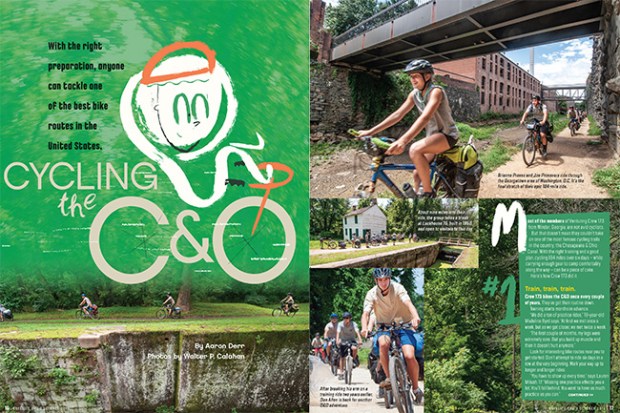 Cycling the C&O
With the right preparation, anyone can tackle one of the best bike routes in the U.S.
---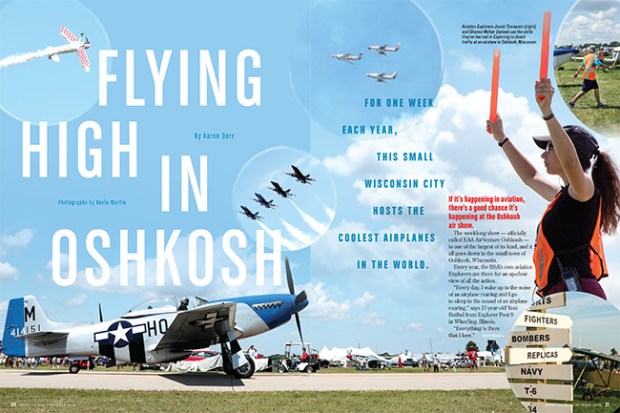 Flying High in Oshkosh
For one week each year, this small Wisconsin city hosts the coolest airplanes in the world.
---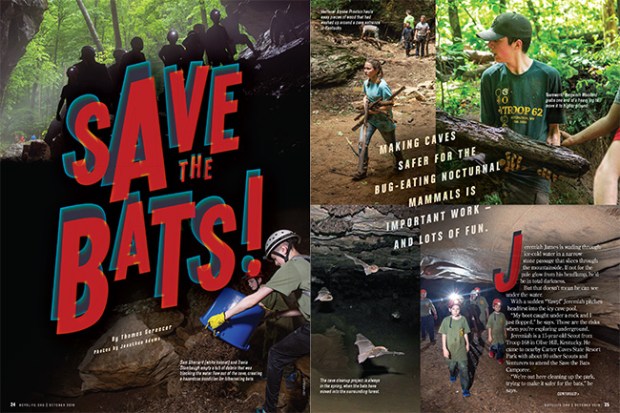 Save the Bats!
Making caves safer for the bug-eating nocturnal mammals is important work — and lots of fun.
• Save the Bats! How These Scouts Are Protecting Bug-Eaters and Their Habitat
---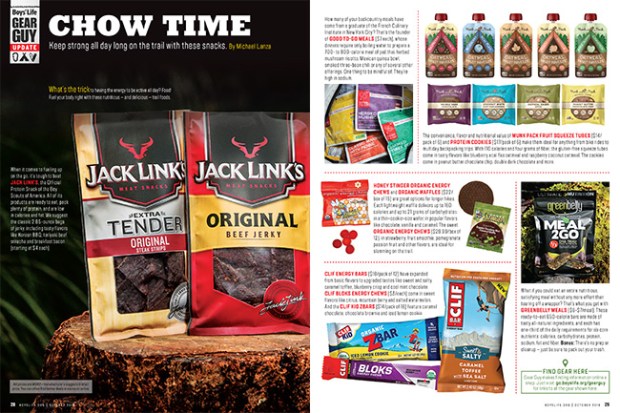 Gear Guy: Trail Foods
Keep strong all day long on the trail with these snacks.
• Fuel Your Body With These 6 Nutritious and Delicious Trail Snacks
---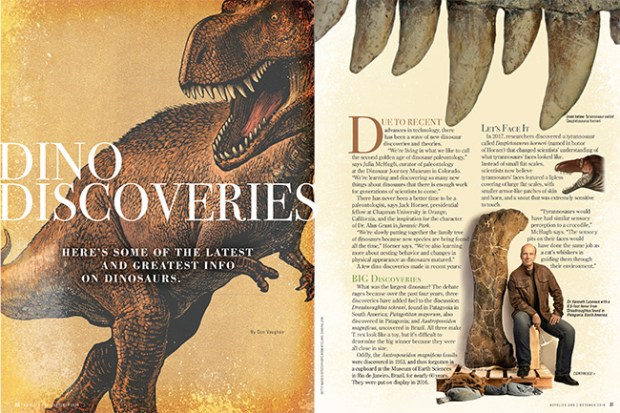 Dino Discoveries
Here's some of the latest and greatest info on dinosaurs.
---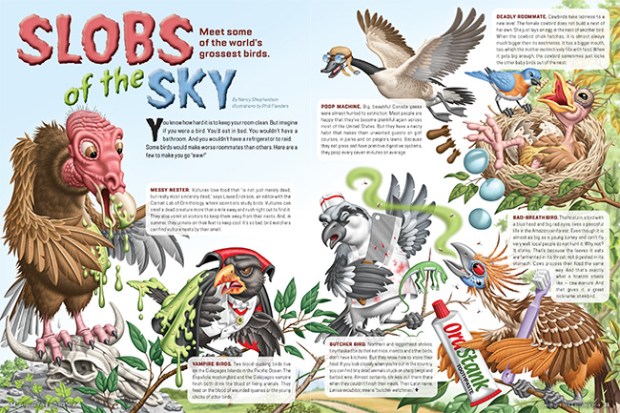 Slobs of the Sky
Meet some of the world's grossest birds.
---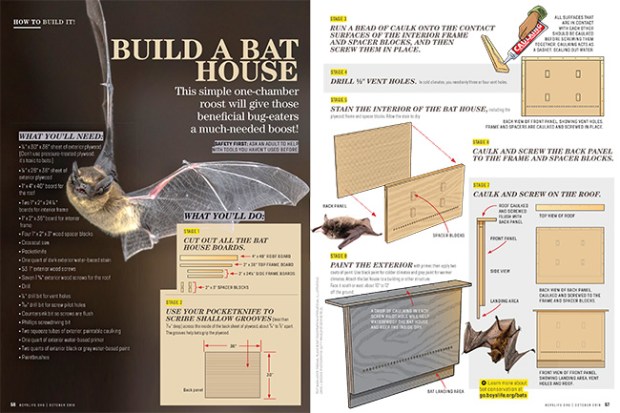 BL How To: Build a Bat House
This simple one-chamber roost will give those beneficial bug-eaters a much-needed boost.
---
ONLY IN OUR BOY SCOUT EDITION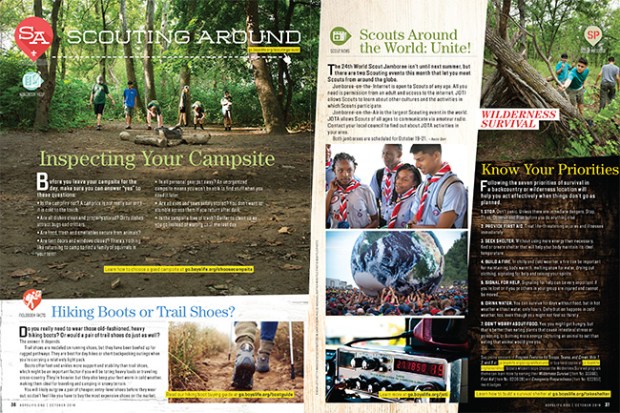 Scouting Around: Inspecting Your Campsite
Before you leave your campsite, make sure you can answer "yes" to these questions.
• Visit the Scouting Around blog
---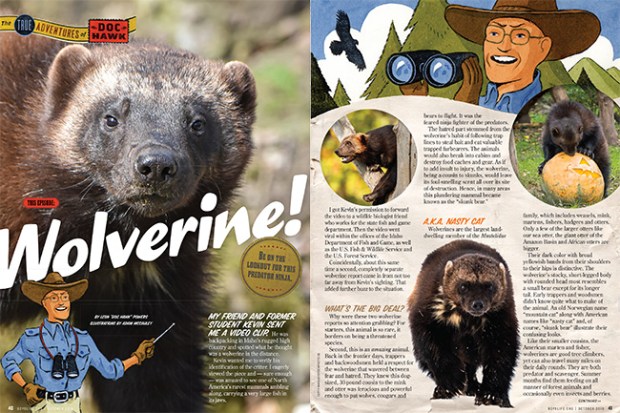 Doc Hawk: Wolverine!
Be on the lookout for this predator ninja.
---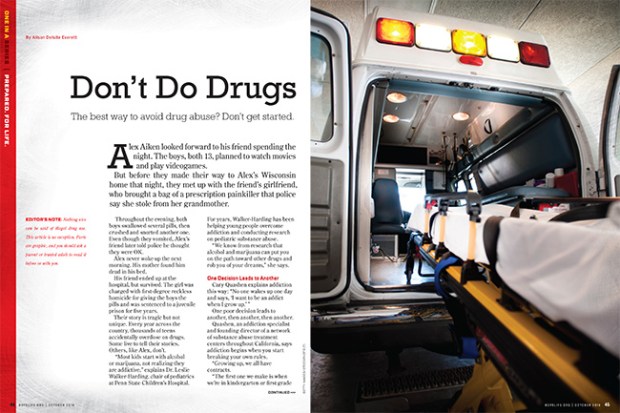 Prepared For Life: Don't Do Drugs
The best way to avoid drug abuse? Don't get started.
• Take the Pledge to be Drug and Tobacco Free
• Enter the Trail of Courage Giveaway
---
ONLY IN OUR CUB SCOUT EDITION
Let's Look at Popcorn
Read it! Color it! Get it all in this special Cub Scout section.
---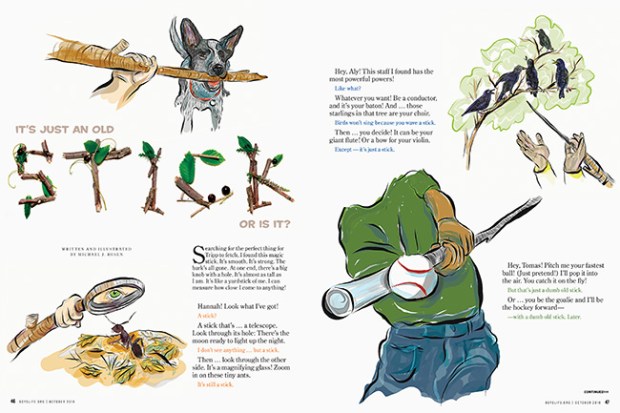 Fiction: Stick
It's just an old stick. Or is it?
• Read or Listen to "Stick" by Michael J. Rosen
---
AND MORE!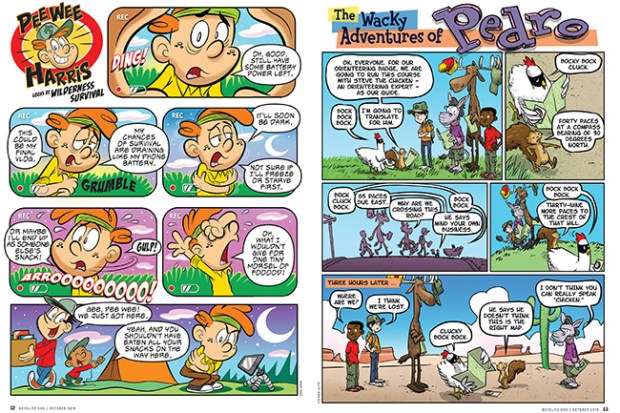 Look for the regular score of comics, jokes, games, Scouts in Action, Tradin' Post and more! Only in the October 2018 issue of Boys' Life!
• The Wacky Adventures of Pedro
• Pee Wee Harris
• Tales From the Campfire
• Scouts in Action
• More S.I.A.
---
Inspire Leadership, Foster Values: Donate to Scouting
When you give to Scouting, you are making it possible for young people to have extraordinary opportunities that will allow them to embrace their true potential and become the remarkable individuals they are destined to be.
Donate Today