Inside the December 2018 Issue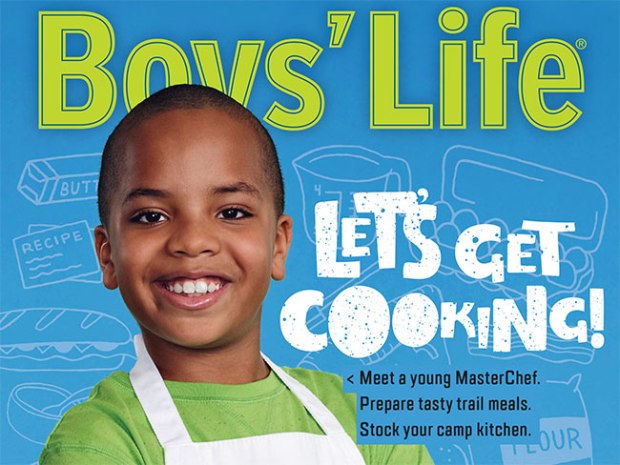 Here's what you'll find inside the December 2018 issue of Boys' Life magazine. Remember, many articles are only available to subscribers and are not available online.
Please visit Boyslife.org/subscribe to subscribe to the print or digital editions of Boys' Life magazine.
---
DECEMBER 2018 FEATURES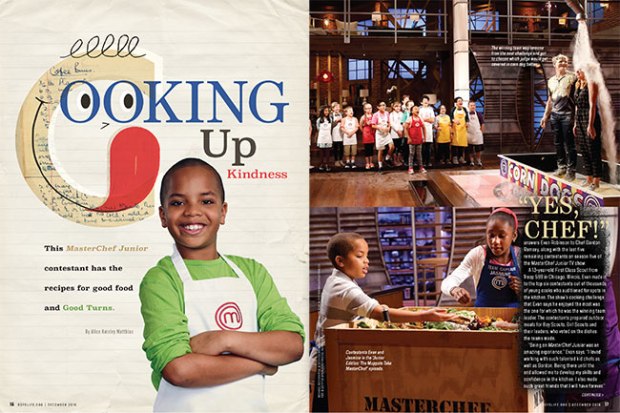 Cooking Up Kindness
This MasterChef Junior contestant has the recipes for good food and Good Turns.
---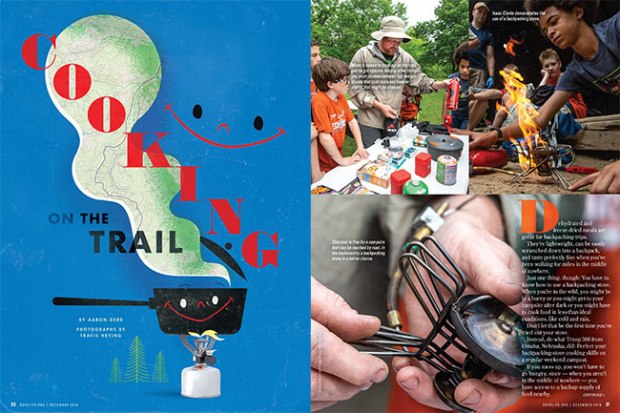 Cooking on the Trail
Don't wait until you're in the backcountry to practice your backcountry food prep.
---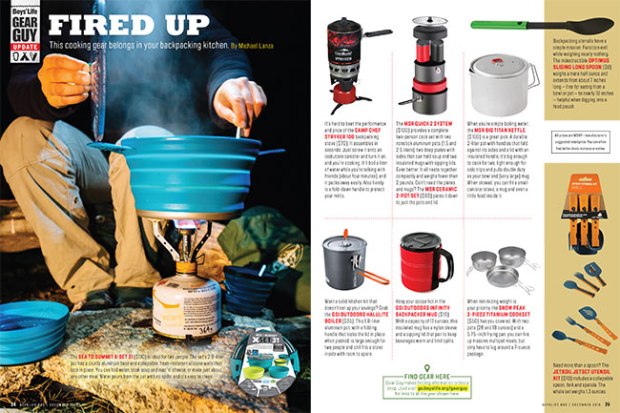 Gear Guy: Backpacking Cooking Gear
This cooking gear belongs in your backpacking kitchen.
---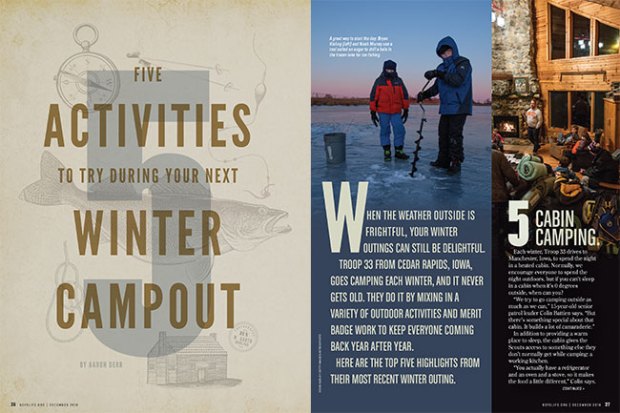 Five Activities to Try During Your Next Winter Campout
With colder temperatures comes a great opportunity to try something different.
---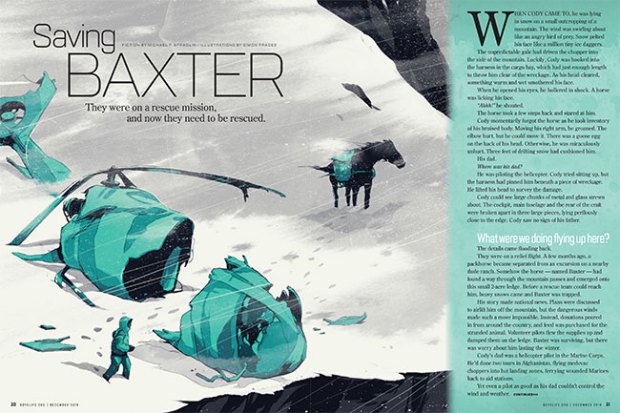 Fiction: Saving Baxter
They were on a rescue mission, and now they need to be rescued.
• Read "Saving Baxter" by Michael P. Spradlin
---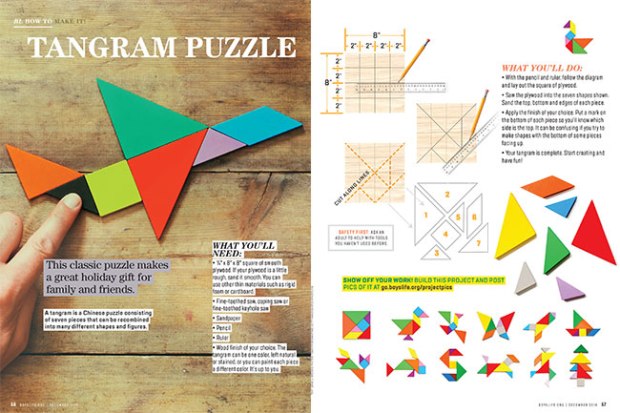 BL How To: Make a Tangram Puzzle
This classic puzzle makes a great holiday gift for family and friends.
• Step-by-step guide to making a tangram puzzle
---
ONLY IN OUR BOY SCOUT EDITION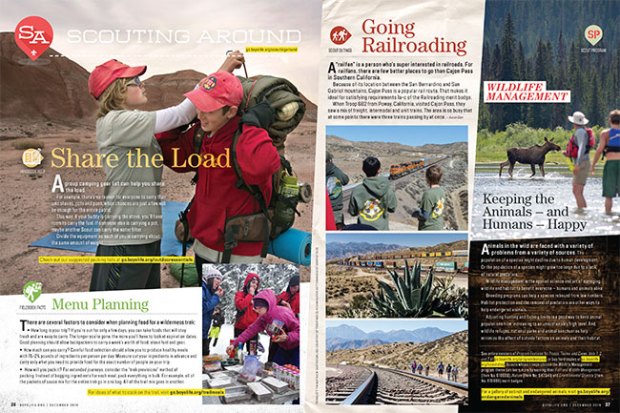 Scouting Around: Keeping the Animals — and Humans — Happy
Wildlife management is the applied science and art of managing wildlife and habitat to benefit everyone — humans and animals alike.
• Visit the Scouting Around blog
---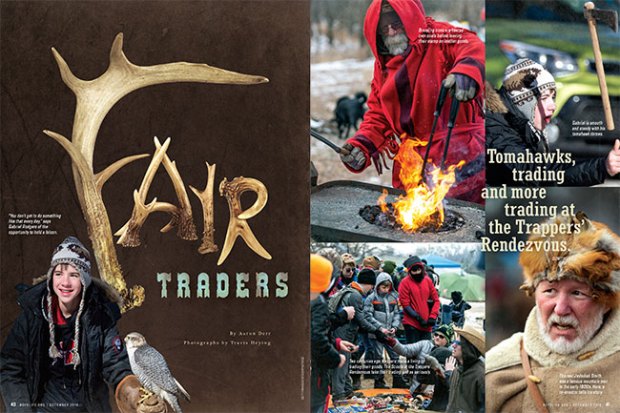 Fair Traders
Tomahawks, trading and more trading at the Trappers' Rendezvous.
---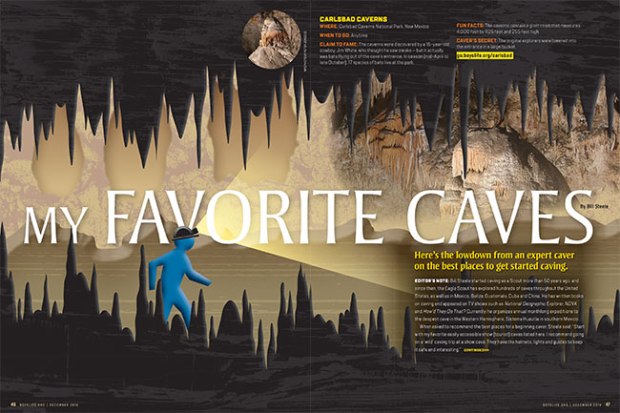 My Favorite Caves
Here's the lowdown from an expert caver on the best places to get started caving.
• Video: How Scouting helped him get his start in caving
---
ONLY IN OUR CUB SCOUT EDITION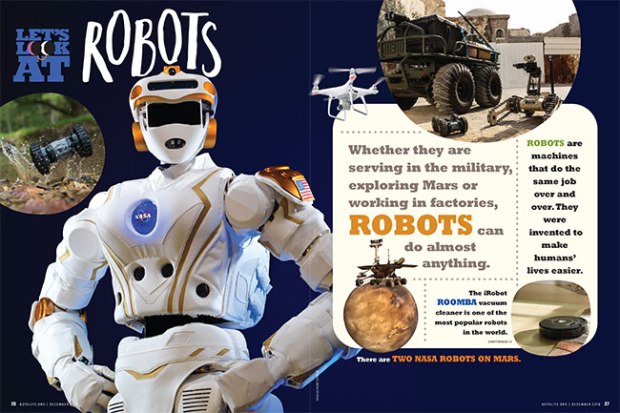 Let's Look at Robots
Read it! Color it! Get it all in this special Cub Scout section.
---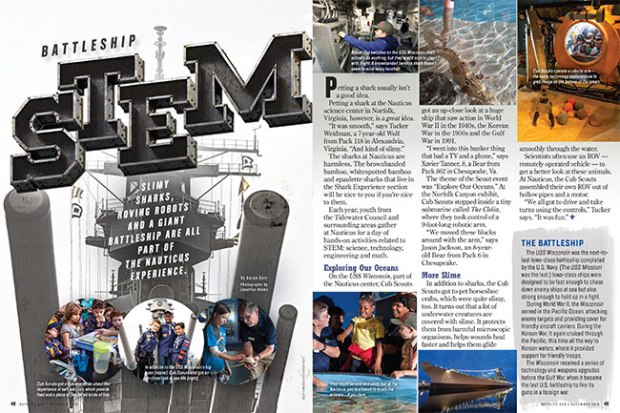 Battleship STEM
Slimy sharks, roving robots and a giant battleship are all part of the Nauticus experience.
---
AND MORE!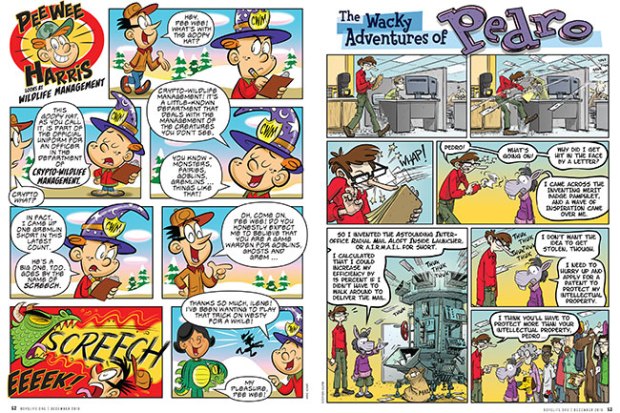 Look for the regular score of comics, jokes, games, Scouts in Action, Tradin' Post and more! Only in the December 2018 issue of Boys' Life!
• The Wacky Adventures of Pedro
• Pee Wee Harris
• Tales From the Campfire
• Scouts in Action
• More S.I.A.
---
Inspire Leadership, Foster Values: Donate to Scouting
When you give to Scouting, you are making it possible for young people to have extraordinary opportunities that will allow them to embrace their true potential and become the remarkable individuals they are destined to be.
Donate Today