Inside the September 2019 Issue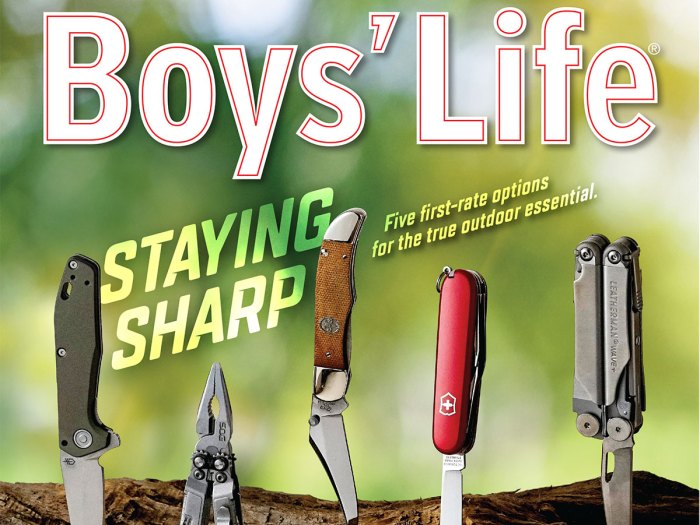 Here's what you'll find inside the September 2019 issue of Boys' Life magazine. Remember, many articles are only available to subscribers and are not available online.
Please visit scoutlife.org/subscribe to subscribe to the print or digital editions of Boys' Life magazine.
---
SEPTEMBER 2019 FEATURES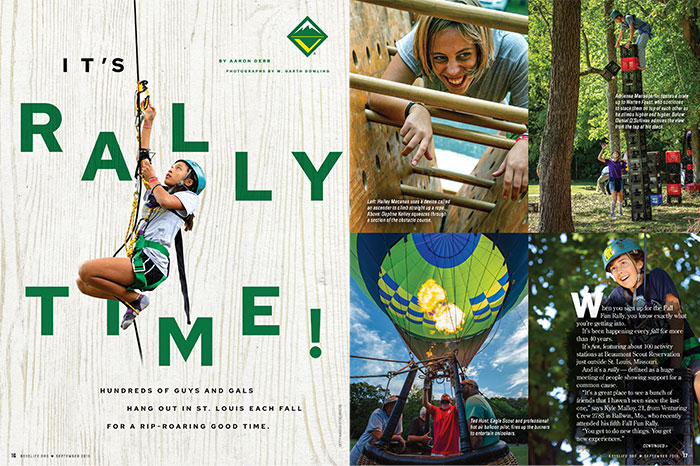 It's Rally Time!
Hundreds of guys and gals hang out in St. Louis each fall for a rip-roaring good time.
---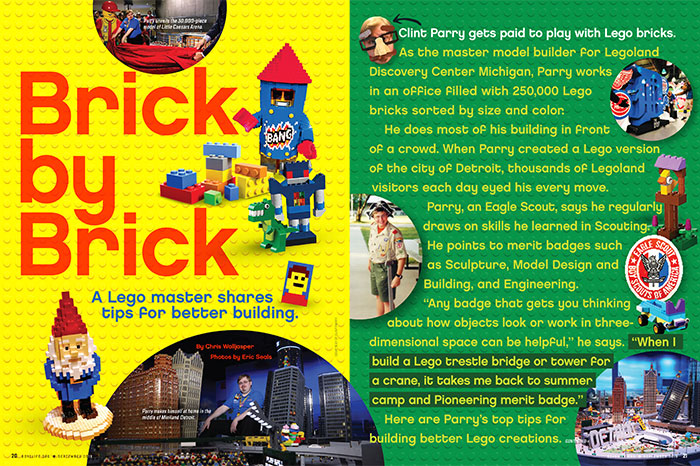 Brick by Brick
A Lego master shares tips for better building.
• 6 top tips for better Lego building
• Send us a photo of your Lego creation
---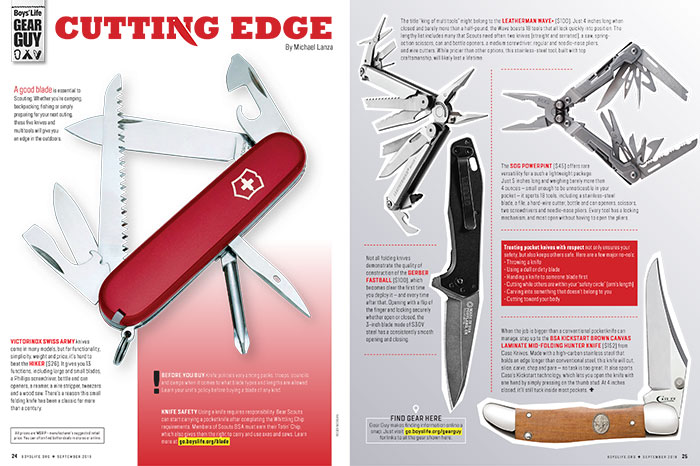 Gear Guy: Knives and Multitools
Five first-rate options for the true outdoor essential.
• Knife and multitool buying guide
---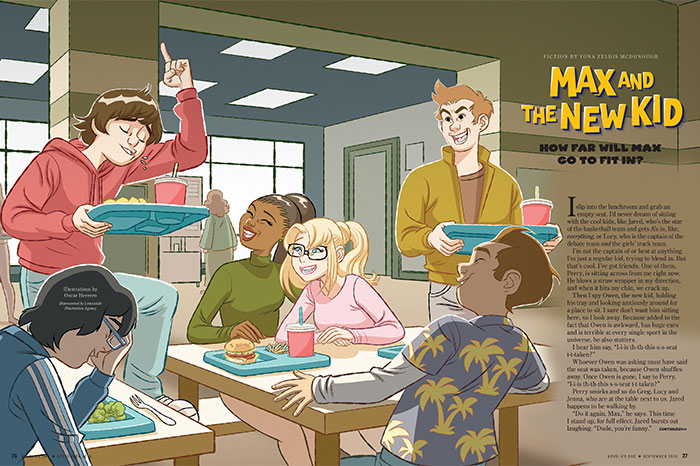 Fiction: Max and the New Kid
How far will Max go to fit in?
• Read the short story by Yona Zeldis McDonough
---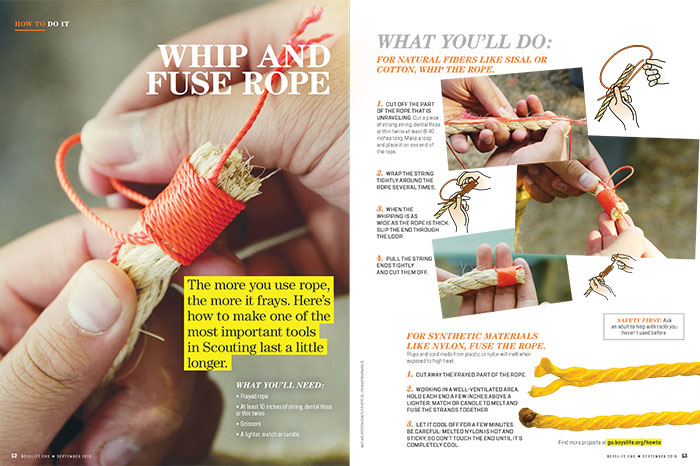 BL How To: Whip and Fuse Rope
The more you use rope, the more it frays. Here's how to make one of the most important tools in Scouting last a little longer.
• How to whip or fuse the end of a rope
---
ONLY IN OUR BOY SCOUT EDITION
Scouting Around: Down to a Science
Science is the study of the structure and behavior of the physical and natural world through observations and experimentation.
• Visit the Scouting Around blog
---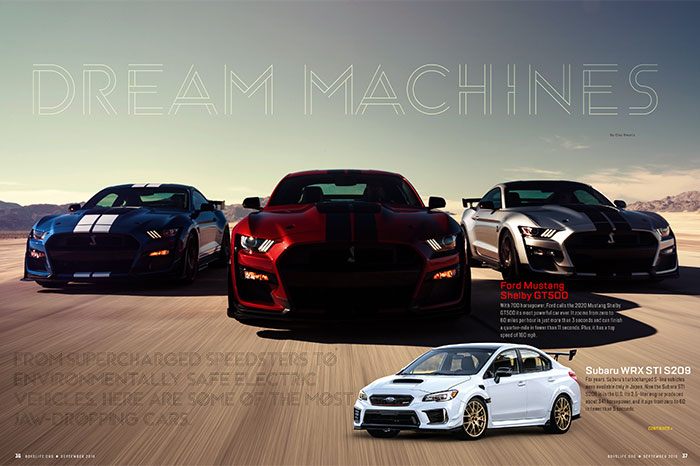 Dream Machines
From supercharged speedsters to environmentally safe electric vehicles, here are some of the most jaw-dropping cars.
---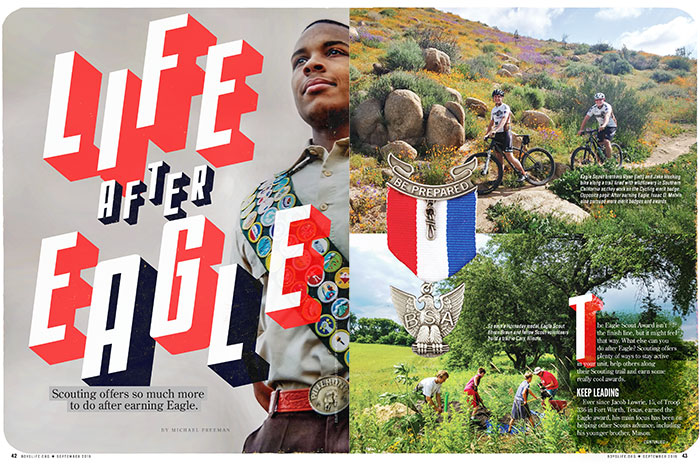 The Trail After Eagle
Scouting offers so much more to do after earning Eagle.
• Is there life after earning Eagle Scout?
---
ONLY IN OUR CUB SCOUT EDITION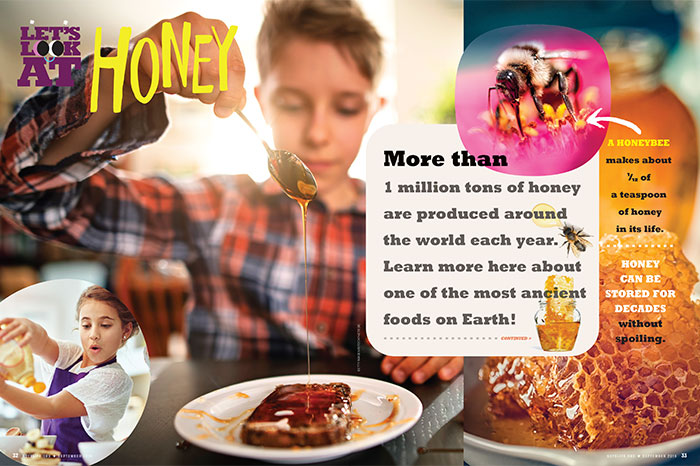 Let's Look at Honey
Read it! Color it! Get it all in this special Cub Scout section.
---
Spin Some Fun
Find your next adventure by becoming a yo-yo master.
• How to do 5 awesome yo-yo tricks
---
AND MORE!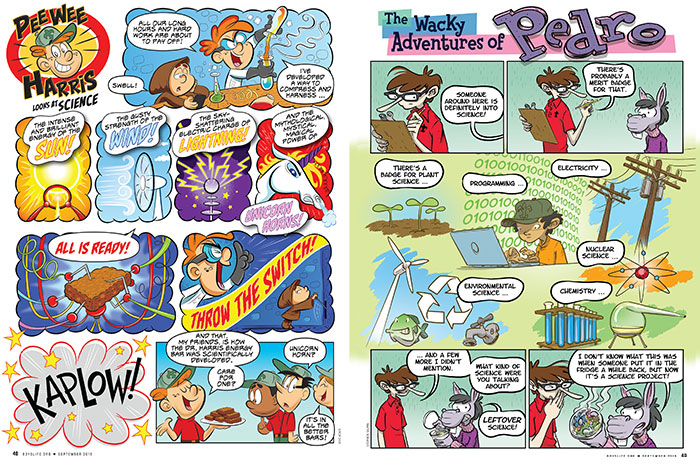 Look for the regular score of comics, jokes, games, Scouts in Action, Tradin' Post and more! Only in the September 2019 issue of Boys' Life!
• The Wacky Adventures of Pedro
• Pee Wee Harris
• Scouts in Action
• More S.I.A.
Inspire Leadership, Foster Values: Donate to Scouting
When you give to Scouting, you are making it possible for young people to have extraordinary opportunities that will allow them to embrace their true potential and become the remarkable individuals they are destined to be.
Donate Today