Inside the May 2020 Issue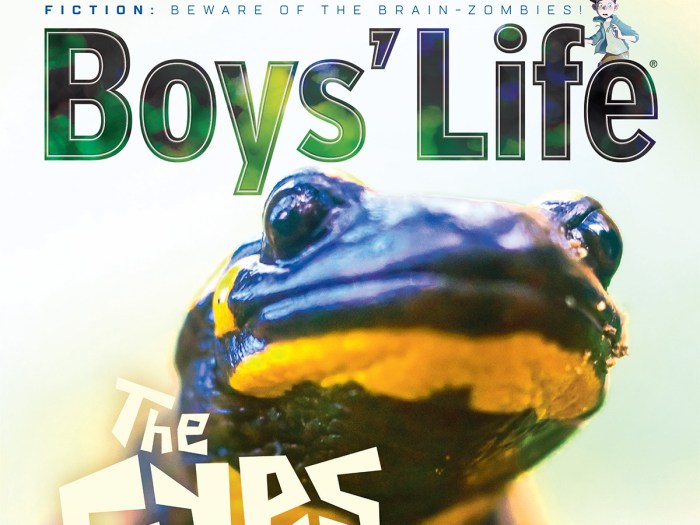 Here's what you'll find inside the May 2020 issue of Boys' Life magazine. Remember, many articles are only available to subscribers and are not available online.
Please visit scoutlife.org/subscribe to subscribe to the print or digital editions of Boys' Life magazine.
---
MAY 2020 FEATURES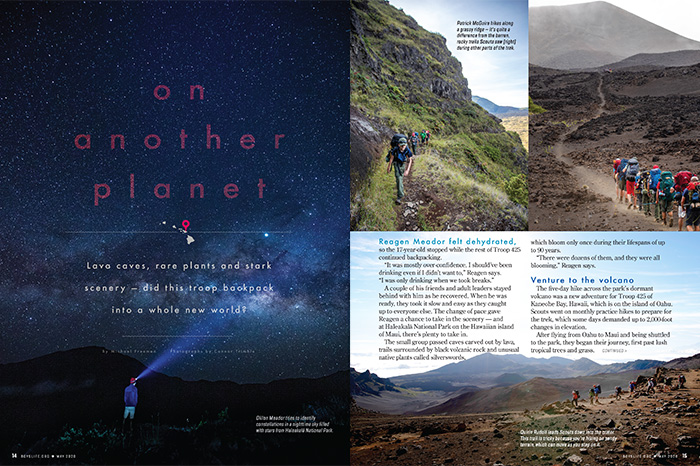 ON ANOTHER PLANET
Lava caves, rare plants and stark scenery — did this troop backpack into a whole new world?
• See photos and video from Troop 425's trek.
---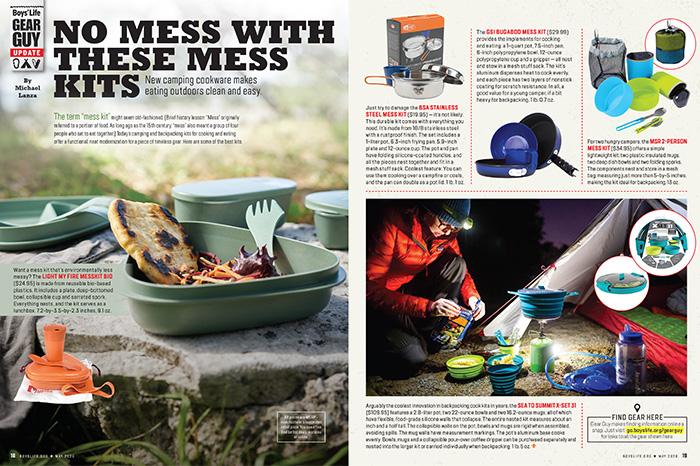 GEAR GUY: NO MESS WITH THESE MESS KITS
New camping cookware makes eating outdoors clean and easy.
• How to buy a mess kit and camp cooking gear.
---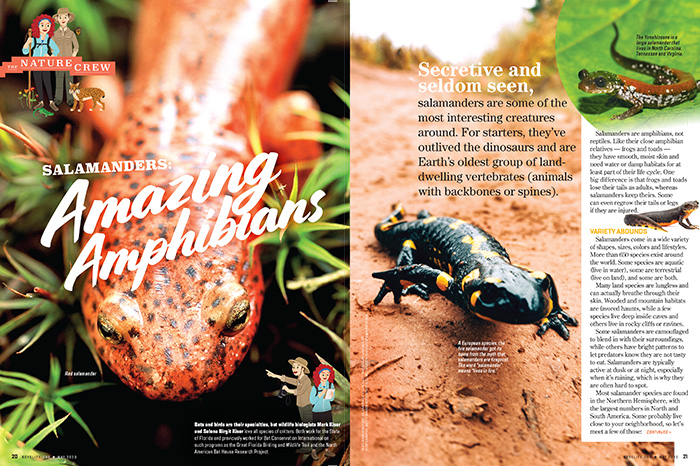 THE NATURE CREW: SALAMANDERS: AMAZING AMPHIBIANS
Secretive and seldom seen, salamanders are some of the most interesting creatures around.
---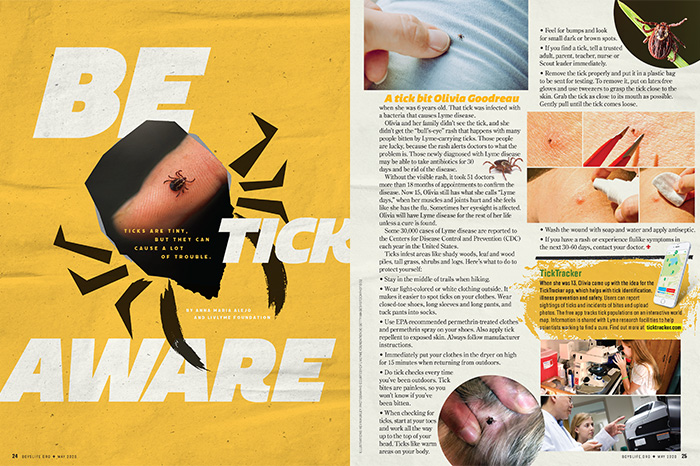 BE TICK AWARE
Ticks are tiny, but they can cause a lot of trouble.
• How to prevent and treat tick bites.
---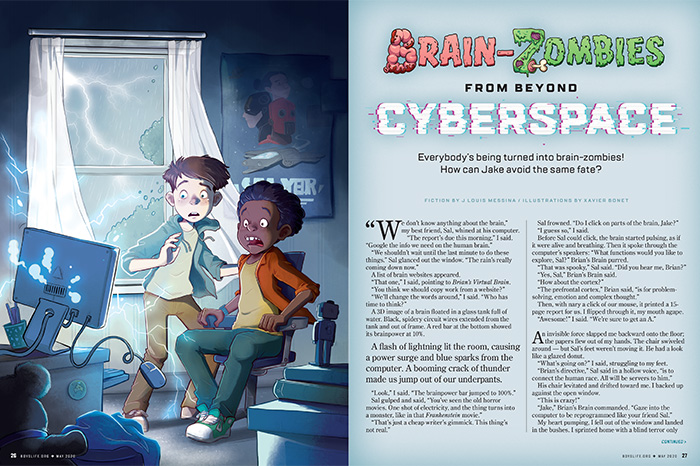 FICTION: BRAIN-ZOMBIES FROM BEYOND CYPERSPACE
Everybody's being turned into brain-zombies! How can Jake avoid the same fate?
• Read Brain-Zombies From Beyond Cyberspace
---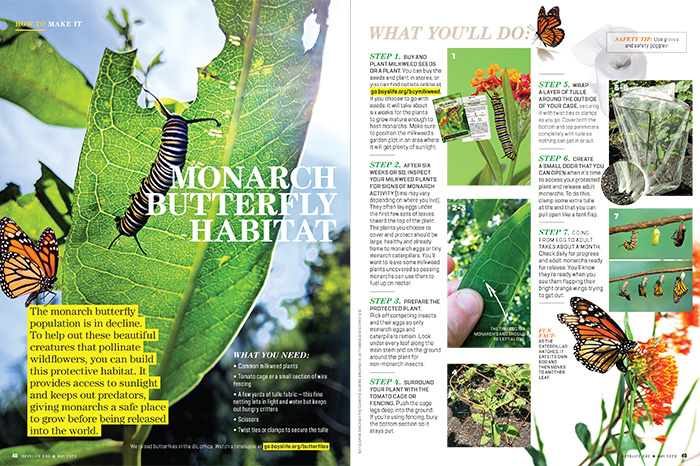 HOW TO MAKE IT: MONARCH BUTTERFLY HABITAT
To help out these beautiful creatures that pollinate wildflowers, build this protective habitat.
• How to make monarch butterfly habitat
---
ONLY IN OUR BOY SCOUT EDITION
SCOUTING AROUND: MAKE KNOWING YOUR KNOTS FUN
Repeatedly working on knots might not sound like fun. At your next meeting, try making the exercise into a relay game.
• Visit the Scouting Around blog
---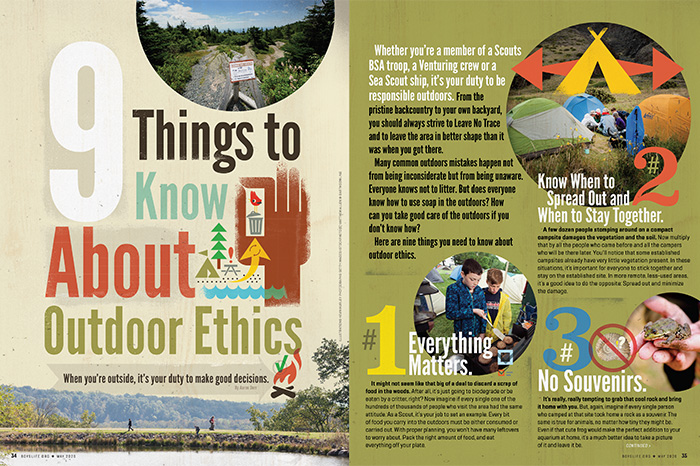 9 THINGS TO KNOW ABOUT OUTDOOR ETHICS
When you're outside, it's your duty to make good decisions.
• Learn more about outdoor ethics
---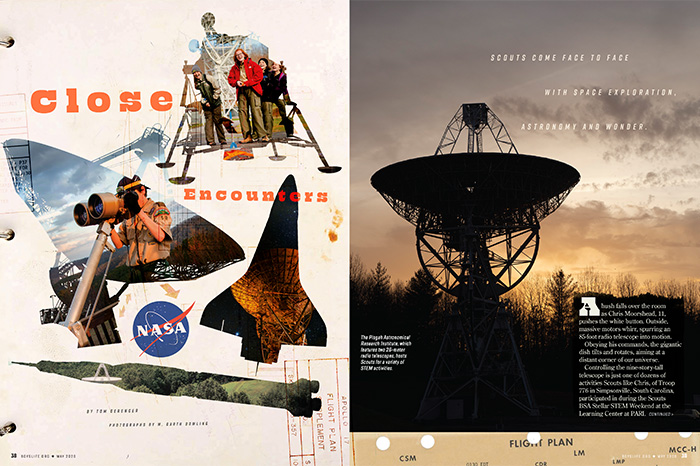 CLOSE ENCOUNTERS
Scouts come face to face with space exploration, astronomy and wonder.
---
ONLY IN OUR CUB SCOUT EDITION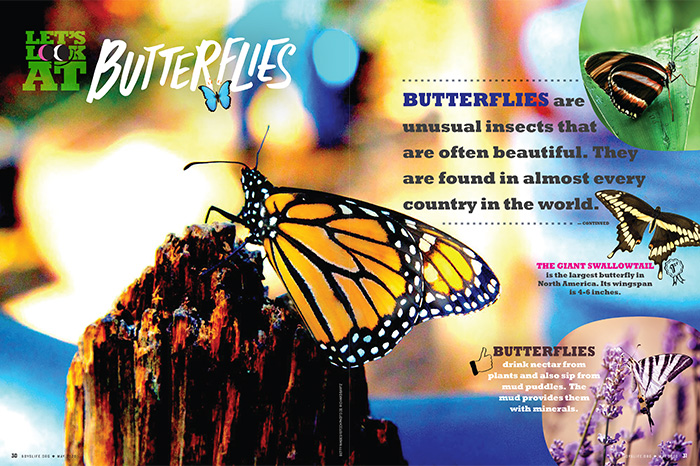 LET'S LOOK AT BUTTERFLIES
Read it! Color it! Get it all in this special Cub Scout section.
---
AND MORE!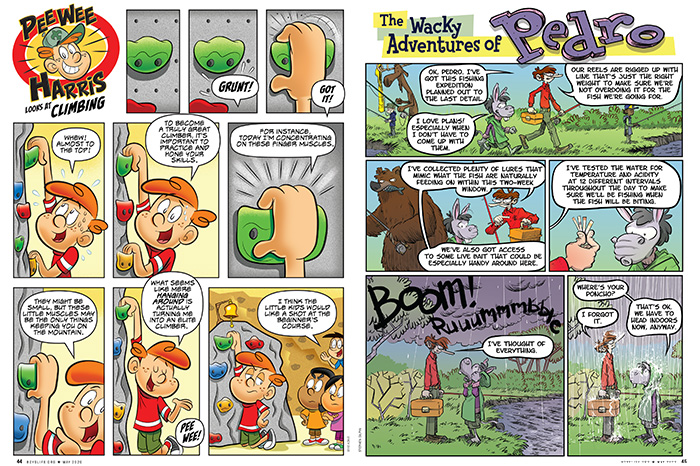 Look for the regular score of comics, jokes, games, Scouts in Action, Tradin' Post and more! Only in the May 2020 issue of Boys' Life!
• The Wacky Adventures of Pedro
• Pee Wee Harris
• Scouts in Action
• More S.I.A.
Inspire Leadership, Foster Values: Donate to Scouting
When you give to Scouting, you are making it possible for young people to have extraordinary opportunities that will allow them to embrace their true potential and become the remarkable individuals they are destined to be.
Donate Today