Inside the September 2020 Issue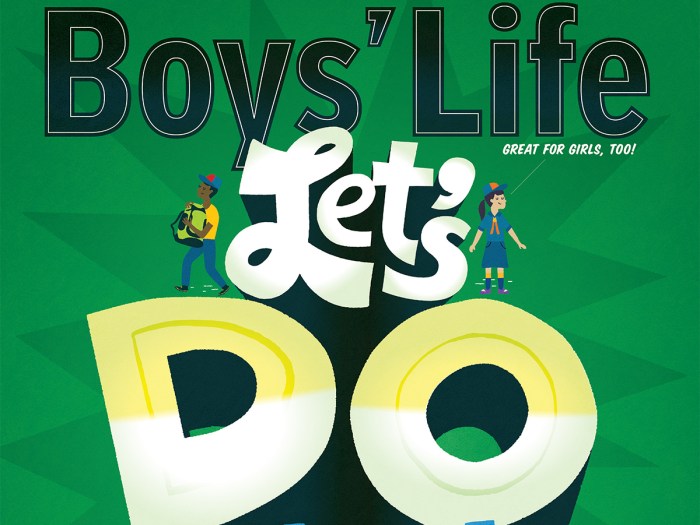 Here's what you'll find inside the September 2020 issue of Boys' Life magazine. Remember, many articles are only available to subscribers and are not available online.
Please visit scoutlife.org/subscribe to subscribe to the print or digital editions of Boys' Life magazine.
---
SEPTEMBER 2020 FEATURES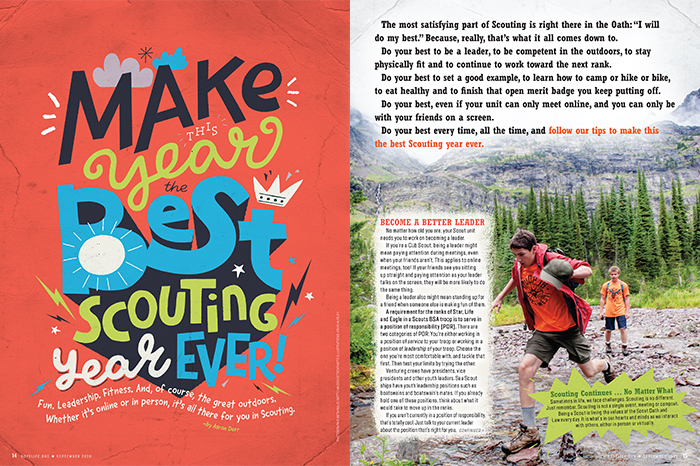 MAKE THIS YEAR THE BEST SCOUTING YEAR EVER!
Fun. Leadership. Fitness. And, of course, the great outdoors. Whether it's online or in person, it's all there for you in Scouting.
• The Best Scouting Year Ever!
---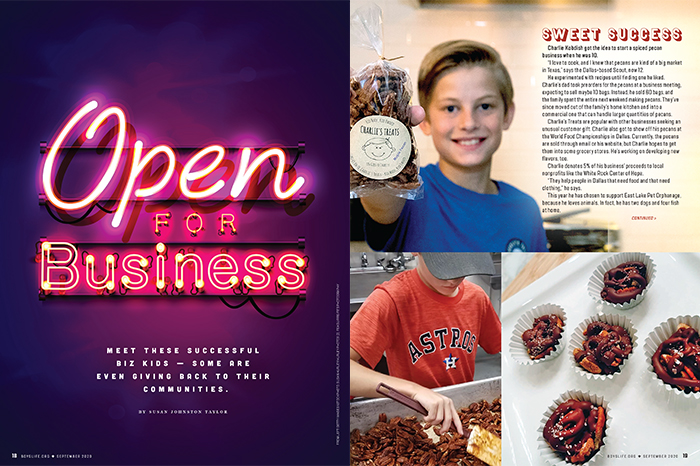 OPEN FOR BUSINESS
Meet these successful biz kids — some are even giving back to their communities.
---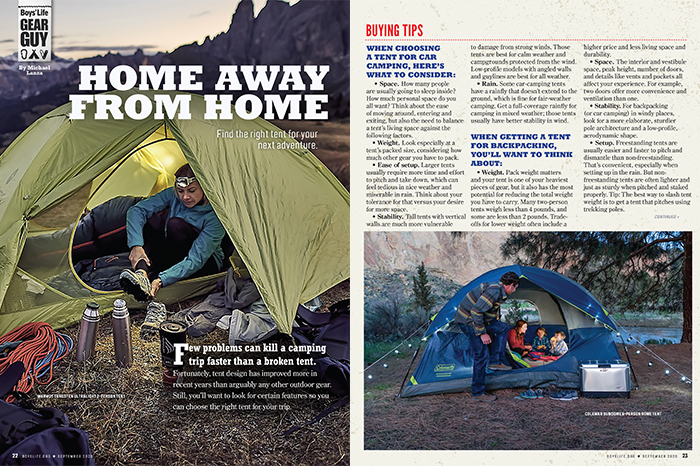 GEAR GUY: HOME AWAY FROM HOME
Find the right tent for your next adventure.
• How to buy a great tent for car camping or backpacking.
---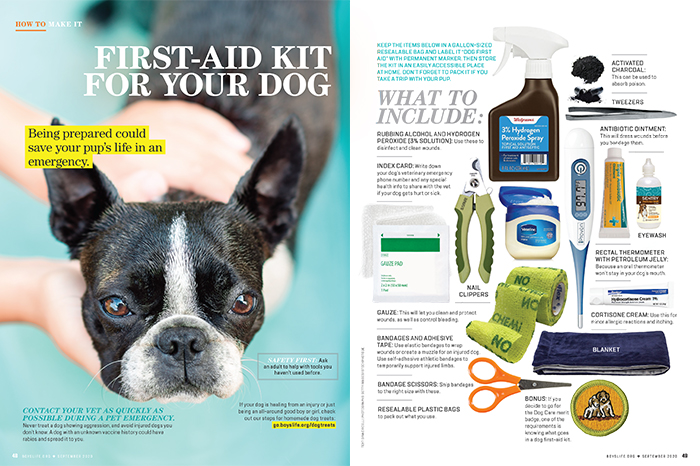 BL HOW TO MAKE IT: FIRST-AID KIT FOR YOUR DOG
Being prepared could save your pup's life in an emergency.
---
ONLY IN OUR BOY SCOUT EDITION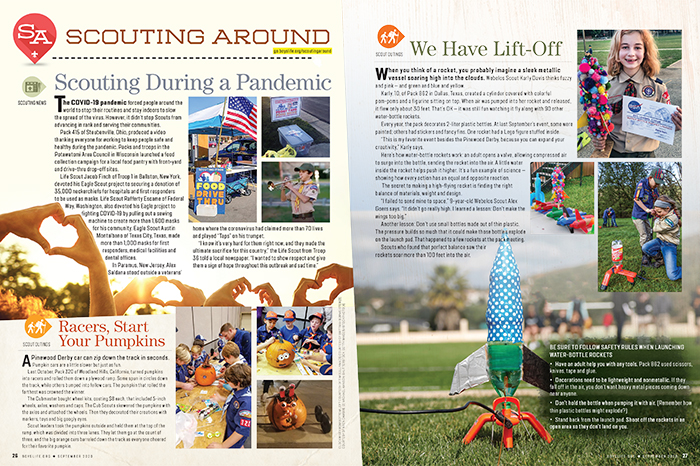 SCOUTING AROUND: KEEP YOUR DISTANCE
One of the best ways to watch wildlife is from a distance so you don't disturb it and can see it acting naturally.
• Visit the Scouting Around blog
---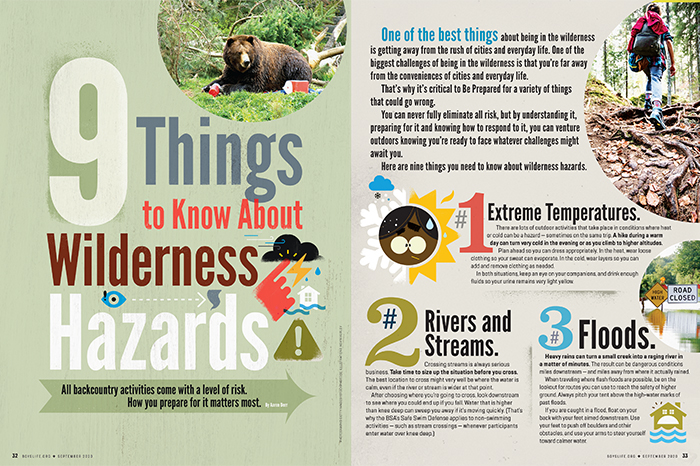 9 THINGS TO KNOW ABOUT WILDERNESS HAZARDS
All backcountry activities come with a level of risk. How you prepare for it matters most.
• How to stay safe in the wilderness.
---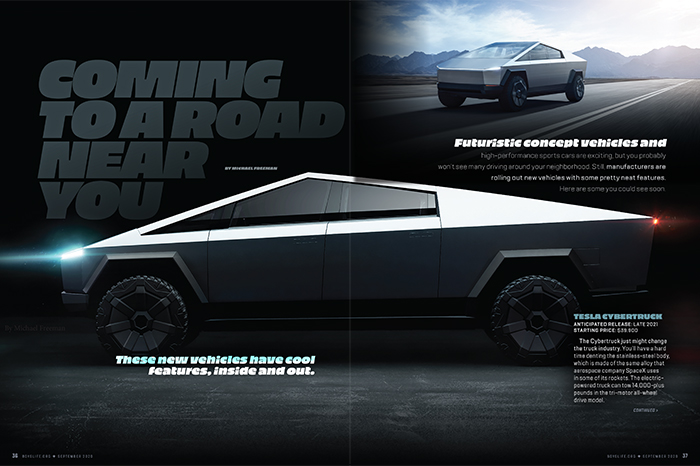 COMING TO A ROAD NEAR YOU
These new vehicles have cool features, inside and out.
---
ONLY IN OUR CUB SCOUT EDITION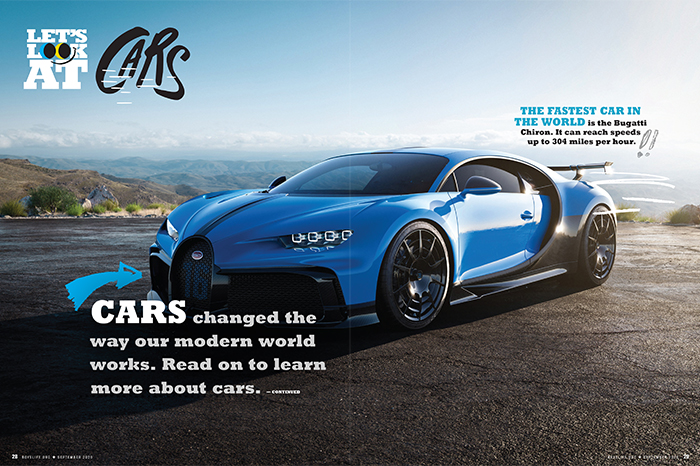 LET'S LOOK AT CARS
Read it! Color it! Get it all in this special Cub Scout section.
---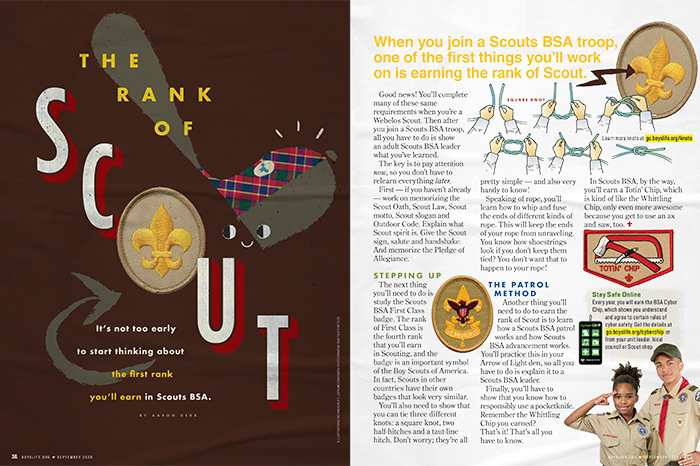 THE RANK OF SCOUT
It's not too early to start thinking about the first rank you'll earn in Scouts BSA.
---
AND MORE!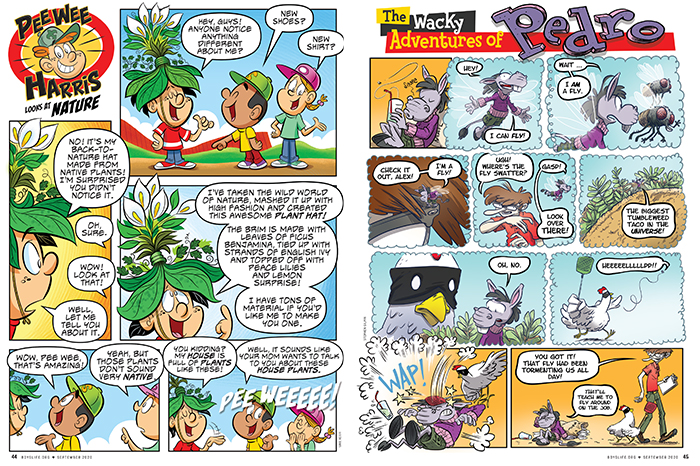 Look for the regular score of comics, jokes, games, Scouts in Action, Tradin' Post and more! Only in the September 2020 issue of Boys' Life!
• The Wacky Adventures of Pedro
• Pee Wee Harris
• Scouts in Action
• More S.I.A.
Inspire Leadership, Foster Values: Donate to Scouting
When you give to Scouting, you are making it possible for young people to have extraordinary opportunities that will allow them to embrace their true potential and become the remarkable individuals they are destined to be.
Donate Today