Inside the April 2021 Issue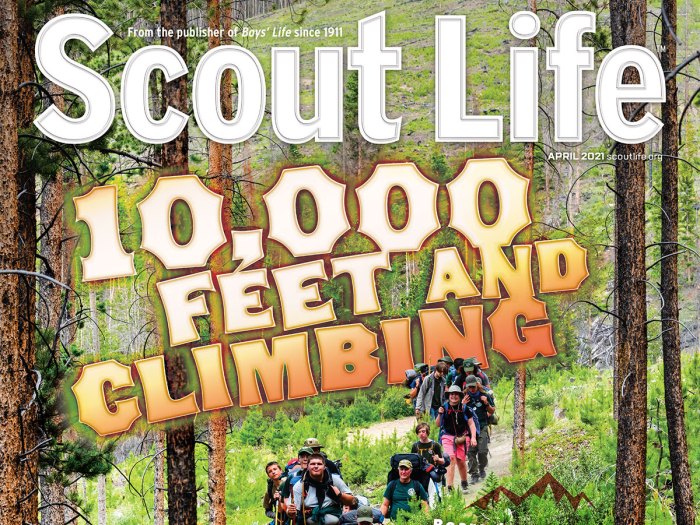 Here's what you'll find inside the April 2021 issue of Scout Life magazine. Remember, many articles are only available to subscribers and are not available online.
Please visit scoutlife.org/subscribe to subscribe to the print or digital editions of Scout Life magazine.
---
APRIL 2021 FEATURES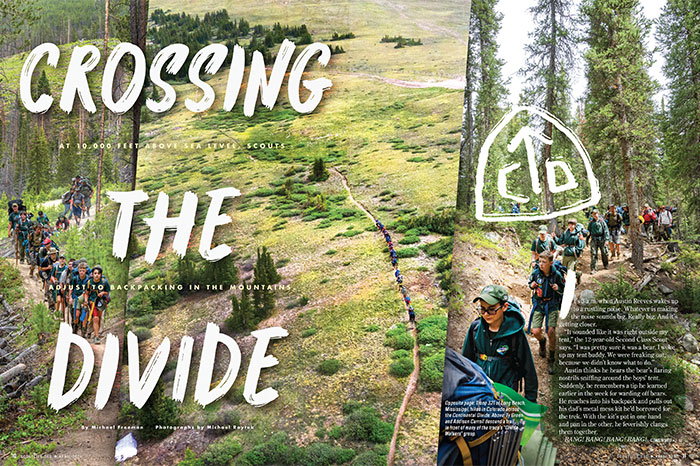 CROSSING THE DIVIDE
At 10,000 feet above sea level, Scouts adjust to backpacking in the mountains.
• At 10,000 Feet, Scouts Adjust to Backpacking in the Mountains
---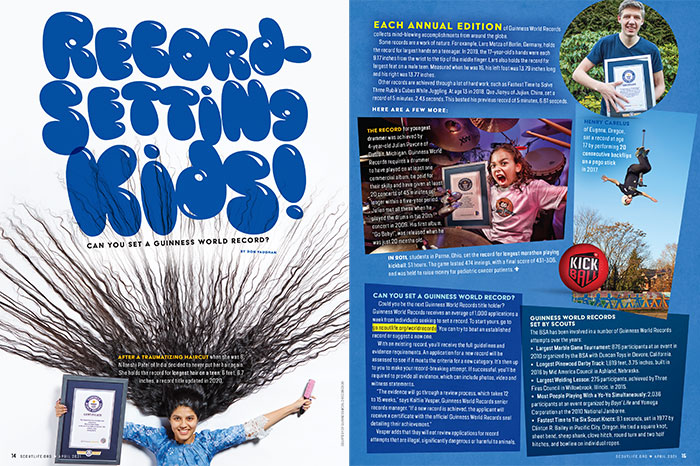 RECORD-SETTING KIDS!
Can you set a Guinness World Record?
---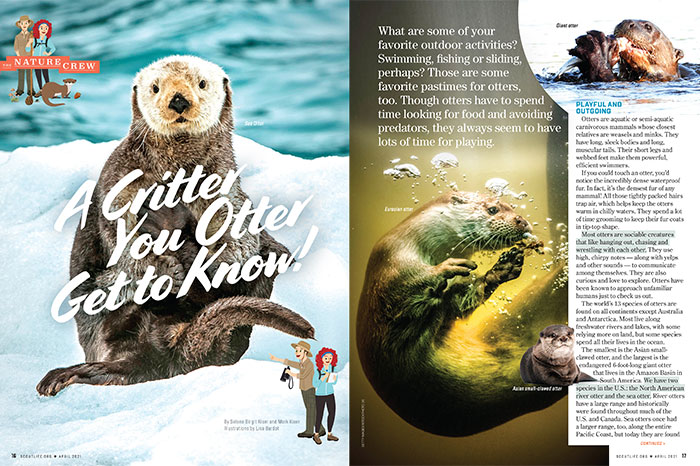 THE NATURE CREW: A CRITTER YOU OTTER GET TO KNOW!
Do you enjoy swimming, fishing or sliding? Those are some favorite pastimes for otters, too.
---
ONLY IN OUR SCOUTS BSA EDITION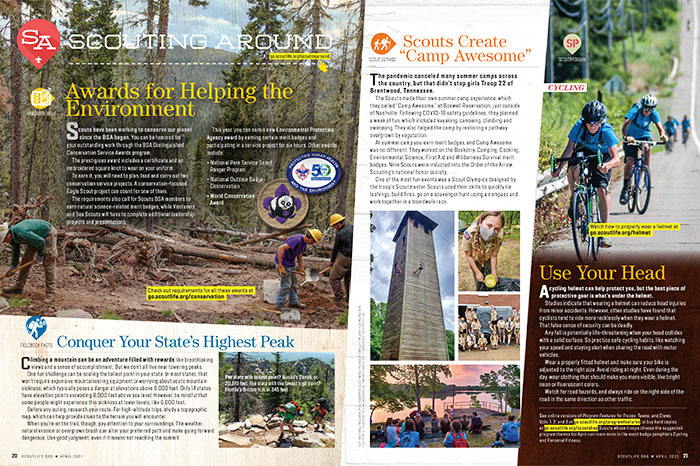 SCOUTING AROUND: USE YOUR HEAD
A cycling helmet can help protect you, but the best piece of protective gear is what's under the helmet.
• Visit the Scouting Around blog
---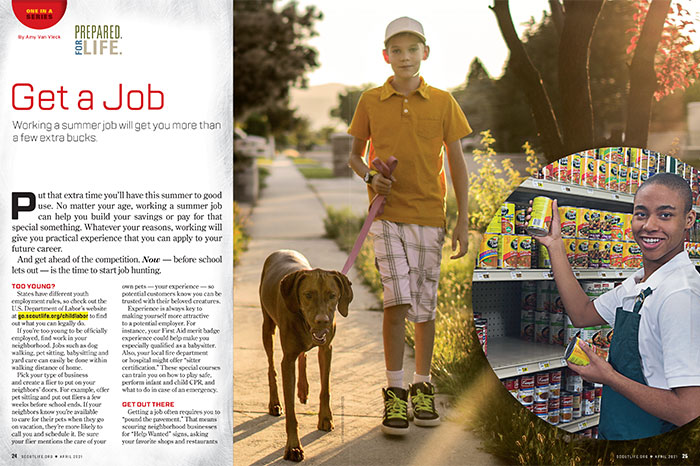 PREPARED FOR LIFE: GET A JOB
Working a summer job will get you more than a few extra bucks.
---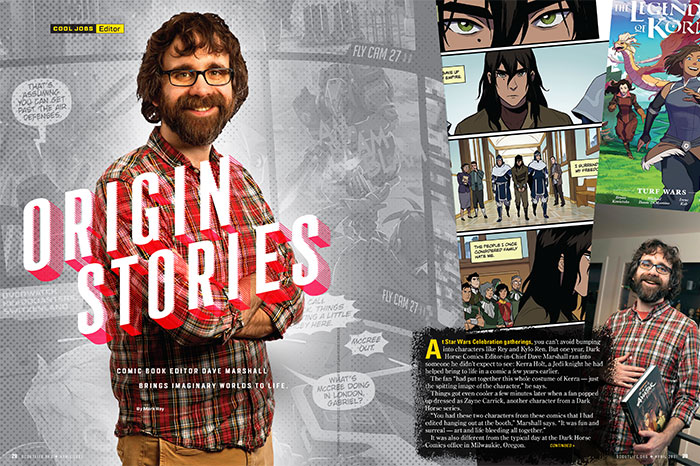 COOL JOBS: EDITOR
Comic book editor Dave Marshall brings imaginary worlds to life.
• Eagle Scout Brings Comic Book Worlds to Live
---
ONLY IN OUR CUB SCOUT EDITION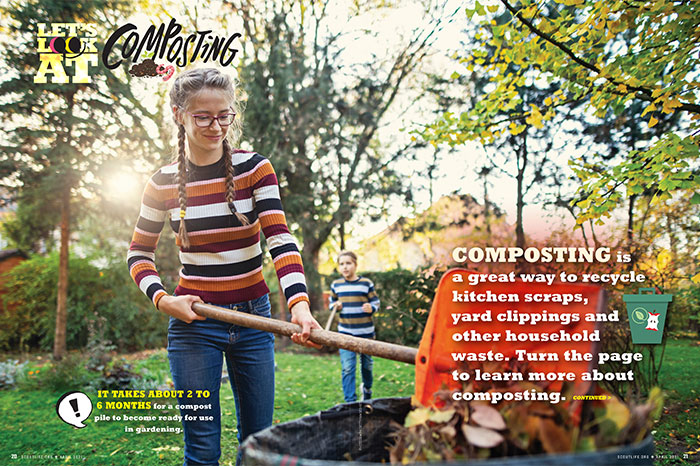 LET'S LOOK AT COMPOSTING
Read it! Color it! Get it all in this special Cub Scout section.
---
AND MORE!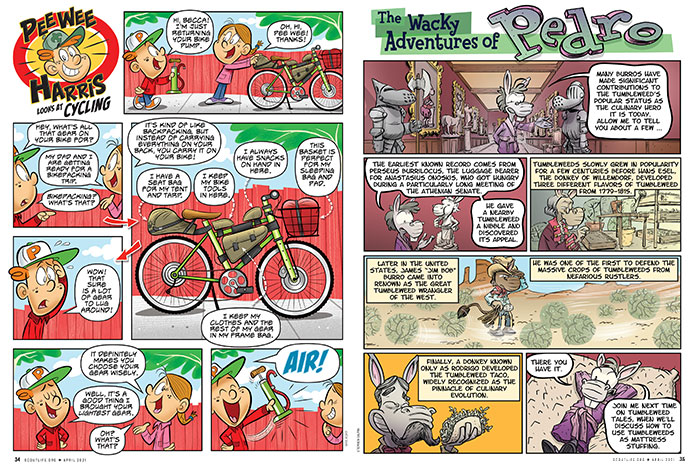 Look for the regular score of comics, jokes, games, Scouts in Action, Tradin' Post and more! Only in the April 2021 issue of Scout Life!
• The Wacky Adventures of Pedro
• Pee Wee Harris
• Scouts in Action
• More S.I.A.
Inspire Leadership, Foster Values: Donate to Scouting
When you give to Scouting, you are making it possible for young people to have extraordinary opportunities that will allow them to embrace their true potential and become the remarkable individuals they are destined to be.
Donate Today