Inside the November 2021 Issue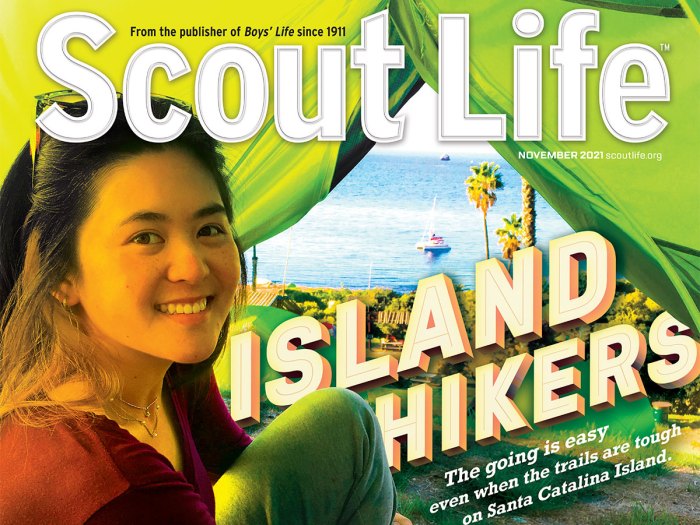 Here's what you'll find inside the November 2021 issue of Scout Life magazine. Remember, many articles are only available to subscribers and are not available online.
Please visit scoutlife.org/subscribe to subscribe to the print or digital editions of Scout Life magazine.
---
NOVEMBER 2021 FEATURES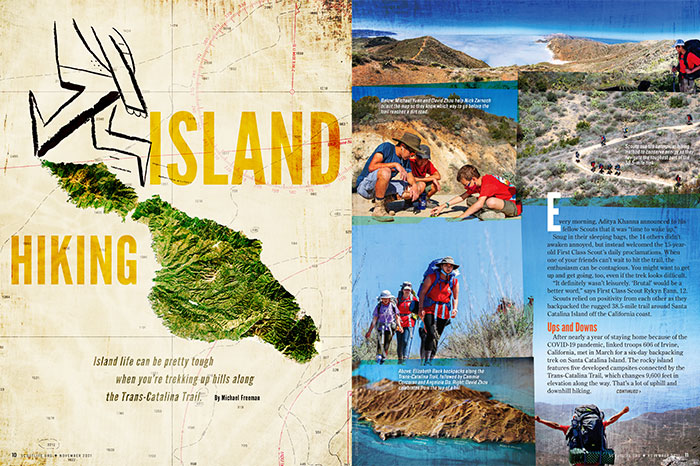 ISLAND HIKING
Island life can be pretty tough when you're trekking up hills along the Trans-Catalina Trail.
• Scouts Hike the Challenging Trails of Santa Catalina Island
---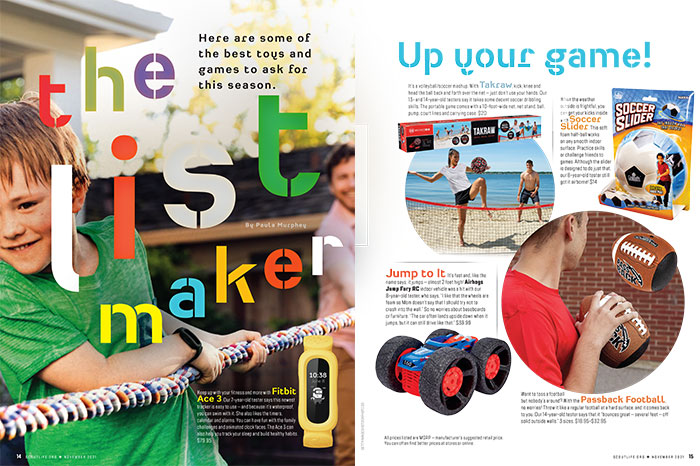 THE LIST MAKER
Here are some of the best toys and games to ask for this season.
---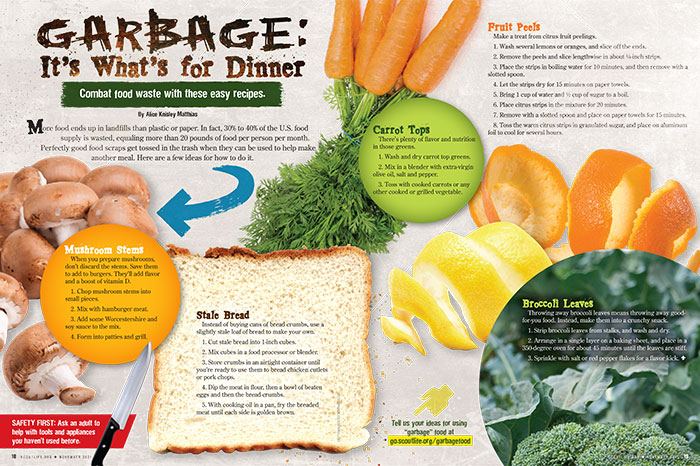 GARBAGE: IT'S WHAT'S FOR DINNER
Combat food waste with these easy recipes.
• Combat Food Waste with These 5 Easy Recipes
---
ONLY IN OUR SCOUTS BSA EDITION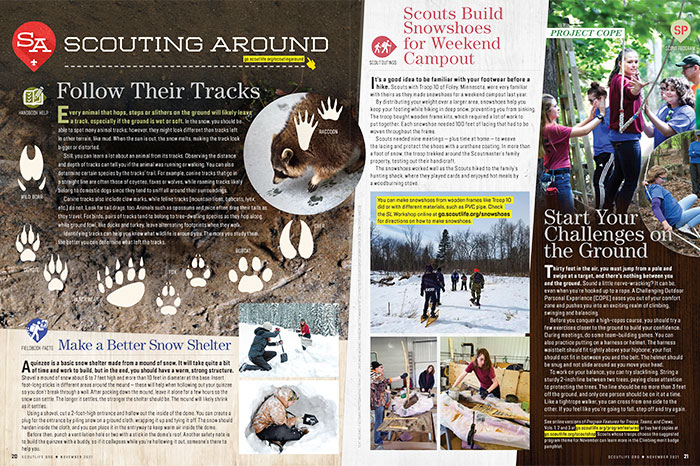 SCOUTING AROUND: PROJECT COPE
A Challenging Outdoor Personal Experience (COPE) eases you out of your comfort zone and pushes you into an exciting realm of climbing, swinging and balancing.
• Visit the Scouting Around blog
---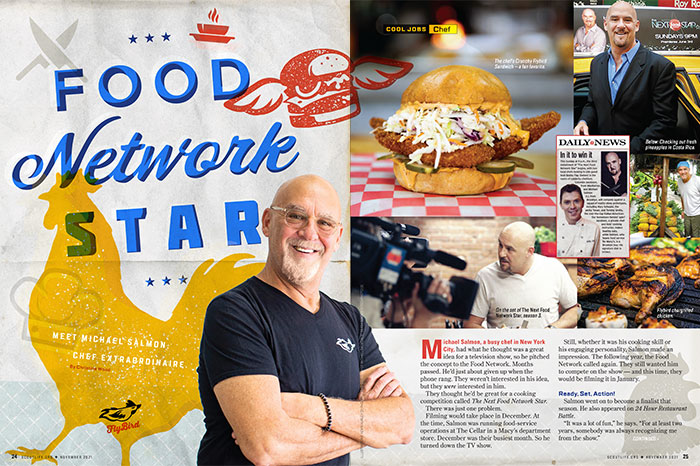 COOL JOBS: CHEF
Meet Michael Salmon, chef extraordinaire and Food Network Star.
---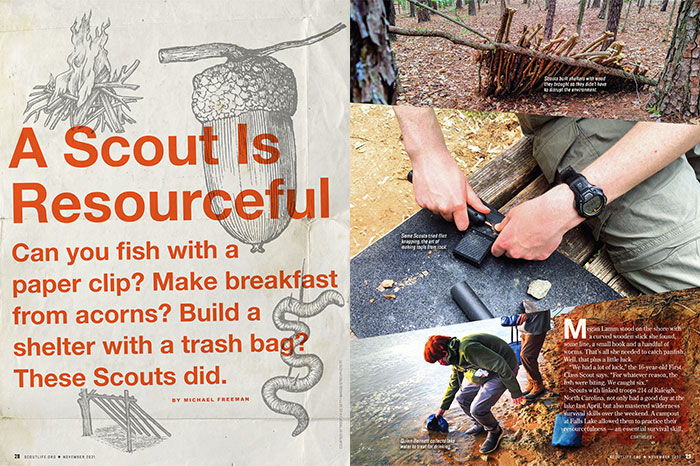 A SCOUT IS RESOURCEFUL
Can you fish with a paper clip? Make breakfast from acorns? Build a shelter with a trash bag? These Scouts did.
• Scouts Practice Resourcefulness at Wilderness Survival Campout
---
ONLY IN OUR CUB SCOUT EDITION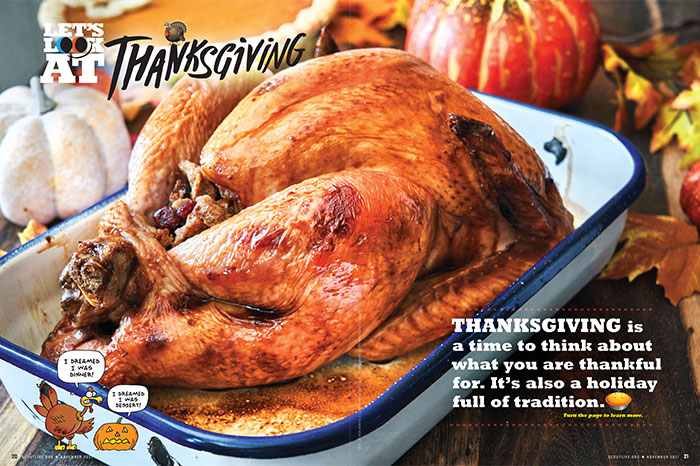 LET'S LOOK AT THANKSGIVING
Read it! Color it! Get it all in this special Cub Scout section.
---
AND MORE!

Look for the regular score of comics, jokes, games, Scouts in Action, Tradin' Post and more! Only in the November 2021 issue of Scout Life!
• The Wacky Adventures of Pedro
• Pee Wee Harris
• Scouts in Action
• More S.I.A.
Inspire Leadership, Foster Values: Donate to Scouting
When you give to Scouting, you are making it possible for young people to have extraordinary opportunities that will allow them to embrace their true potential and become the remarkable individuals they are destined to be.
Donate Today